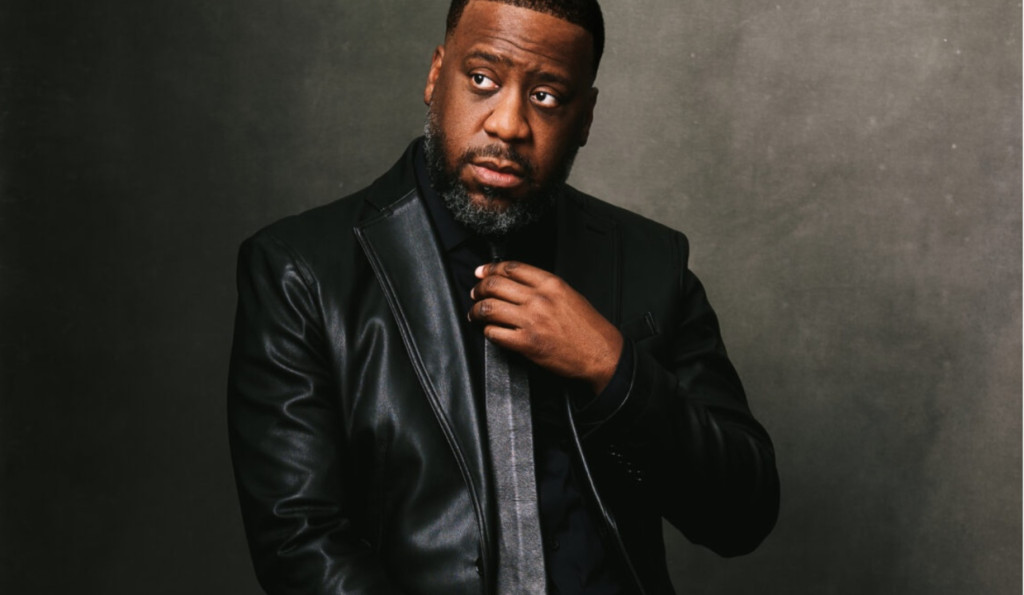 The Week in Jazz is your roundup of new and noteworthy stories from the jazz world. It's a one-stop destination for the music news you need to know. Let's take it from the top.
Noteworthy
Jazz at Lincoln Center and Crystal Bridges Museum of American Art Announce Partnership: Jazz at Lincoln Center and Crystal Bridges Museum of American Art have joined forces in a creative partnership, funded by a $1.15M gift from the Alice L. Walton Foundation. Together, they've crafted multi-sensory experiences that delve into American cultural identity through jazz and American art, offering new music releases, visual art education for grade schoolchildren, and original multimedia content. More here.
Norah Jones and Laufey Christmas Single: Norah Jones and Laufey have collaborated on a pair of new holiday songs with their two-track single, Christmas With You, released via Blue Note Records. Listen to it via the player below. The two artists seamlessly blend jazz and pop sensibilities, combining their distinctive sounds on two vocal duets on a version of "Have Yourself a Merry Little Christmas" and their playful new co-written original, "Better Than Snow."
Jazz Foundation of America, 32 Bar Blues & Chiaroscuro Records Join Hands in Unique Holiday Jazz Mix CD: The Jazz Foundation of America (JFA), 32 Bar Blues and Chiaroscuro Records present In the Key of Chiaroscuro, a collection of rare jazz renditions of holiday classics from the Chiaroscuro archives and exclusive recordings WVIA-FM's annual Christmas Music: The Jazz Feeling broadcast. The set showcases 18 tracks by such musicians as Junior Mance, Nat Adderley, Steve Allen, Bill Charlap and more. The CD was curated by Hank O'Neal and 100% of proceeds will go towards JFA's Musician's Emergency Fund.
Ari Joshua on the JAZZIZ Podcast: The latest episode of our JAZZIZ Podcast is a conversation with Ari Joshua. The guitarist joined us to discuss some of his latest musical projects, including diverse collaborations with such artists as Billy Martin and John Medeski, and his music school, The Music Factory. Listen to it via the player below.
New Albums
Wayne Alpern, Saxology (Henri Elkan): Saxology is the latest album from composer/arranger Wayne Alpern, renowned for his ability to integrate popular and jazz idioms with classical techniques. The new album features 18 straight-ahead jazz standard arrangements for the New York Saxophone Quartet. 
Robert Glasper, In December (Loma Vista): Award-winning artist and producer Robert Glasper has released a new holiday EP, In December, featuring an esteemed roster of frequent collaborators, including PJ Morton, The Baylor Project, Tarriona Tank Ball and many more. The EP is described via a press release as a "non-traditional holiday release [that] brings a weight and musical funkiness to a genre and time of year that is often seeped in campy or classic holiday motifs."
Aruán Ortiz, Pastor's Paradox (Clean Feed): Pianist/composer Aruán Ortiz celebrates his 50th birthday with the release of Pastor's Paradox. The stirring new album features an enthralling suite that draws on the power and structure of Martin Luther King's signature "I Have a Dream" speech at the Lincoln Memorial, performed with a stellar lineup of players including clarinettist Don Byron, cellists Lester St. Louis and Yves Dhar, drummer Pheeroan akLaff and spoken word artist Mtume Gant.
Raw Poetic feat. Damu the Fudgemunk, Away Back In (Def Pressé): Away Back In is the new album by Raw Poetic, the dynamic duo of MC/lyricist Jason Moore and guitarist P-Fritz (a.k.a. Patrick Fritz). Released on August 25, this highly-anticipated record seamlessly merges hip-hop, jazz and garage rock, while the impeccable drum programming and production by frequent collaborator Damu the Fudgemunk solidify its transcendent musical experience.
Live Music and Festival News
Jeremy Pelt Thanksgiving Weekend at Smoke Jazz Club: Trumpeter Jeremy Pelt will be performing at the Smoke Jazz Club in New York City over Thanksgiving Weekend, November 24-25. Tickets here. Pelt will be performing with his powerful and compelling quintet, featuring vibraphonist Jalen Baker, guitarist Alex Wintz, bassist Leighton Harrell and drummer Allan Mednard, fresh off their European tour.
Living Jazz and SFJAZZ Present 20th Annual Martin Luther King, Jr. Celebration: Living Jazz and SFJAZZ will present a Musical Celebration of Dr. Martin Luther King Jr. on January 13, 2024, at the Paramount Theatre in Oakland, California. Tickets here. The celebration will feature an exclusive artist lineup of Bay Area musical luminaries performing the music of Stevie Wonder, whose tireless campaigning led directly to the establishment of Dr. Martin Luther King Jr. Day, observed for the first time in 1986. The event will be led by Kev Choice, hosted by RuanNicole and feature Aneesa Strings, Awesöme Orchestra Collective, Rhonda Benin, Nona Brown and more.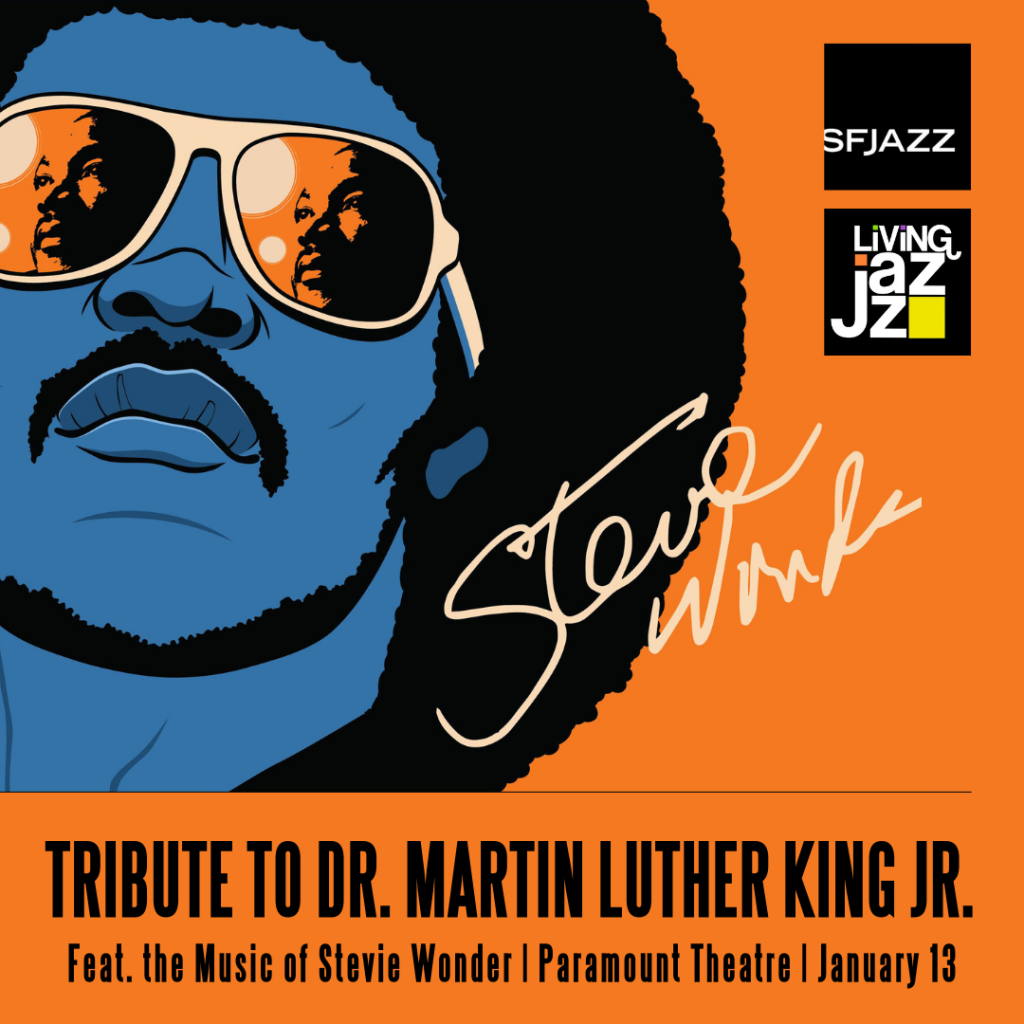 Nicole Henry 10th Year Anniversary Winter Concert: Vocalist Nicole Henry has aligned with two organizations close to her heart, SAVE and the Miami Music Project, for her 10th Anniversary Winter Benefit Concert, which will take place at the Colony Theatre in Miami Beach on December 5. The concert will find Henry paying homage to divas of the past, including Diana Ross, Ella Fitzgerald, Whitney Houston, Tina Turner and many more. Tickets here.
NEC's Contemporary Musical Arts Department Honors Gunther Schuller and Scott Joplin: New England Conservatory's Contemporary Musical Arts Department and the Gunther Schuller Society will present From Ragtime to Early Jazz – Celebrating NEC's Ragtime Legacy at NEC's Jordan Hall on November 21. The event, which will also be livestreamed, is directed by CMA co-chair Hankus Netsky, the concert marks the 50th anniversary of Schuller's 1973 GRAMMY-winning The Red Back Book recording, which re-introduced chamber orchestra arrangements of Scott Joplin's music originally published around 1912.
Featured photo by Jesse Lirola.
Like this article? Get more when you subscribe.
Join thousands of other jazz enthusiasts and get new music, artists, album, events and more delivered to your inbox.