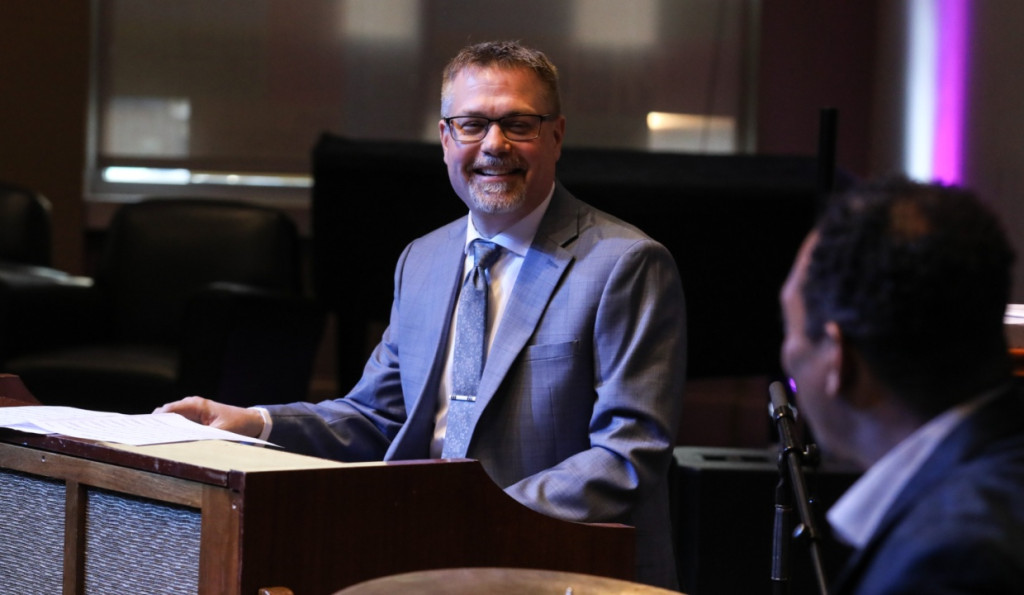 Pianist and organist Steve Snyder bridges modern and vintage influences on the debut album of his Prime Vintage trio.
Steve Snyder, a distinguished Professor of Jazz Studies at DePauw University in Indiana, boasts a rich legacy as both an accomplished pianist and organist, evident in his extensive discography of twenty independently released albums. Throughout his career, he has shared the stage and studio with celebrated artists like Randy Brecker, Eric Alexander, Dave Stryker, and more. His music continues to reverberate across local, national and international venues, a testament to his enduring passion for performance.
Snyder's debut recording with his trio, featuring Kenny Phelps on drums and Joel Tucker on guitar, is aptly titled Introducing Prime Vintage. This album comprises seven original compositions that explore a diverse spectrum of styles and influences, seamlessly bridging the gap between vintage and modern sounds, and a funky reinterpretation of "Message from the Meters."
"Sharp Left" is a highlight in its dynamic voyage and earns its place as our Song of the Day. This brisk composition shimmers with quick-witted changes, all propelled by Phelps' pulsating and intricate drumming, encapsulating the album's ambition to blend the classic allure and sound of vintage organ trios with contemporary influences, resulting in a unique and invigorating sonic palette.
Listen to "Sharp Left" by the Steve Snyder Trio via the player below. Introducing Prime Vintage is available now on DPU Records. Order it here.
Featured photo by Mark Sheldon.
Like this article? Get more when you subscribe.
Join thousands of other jazz enthusiasts and get new music, artists, album, events and more delivered to your inbox.