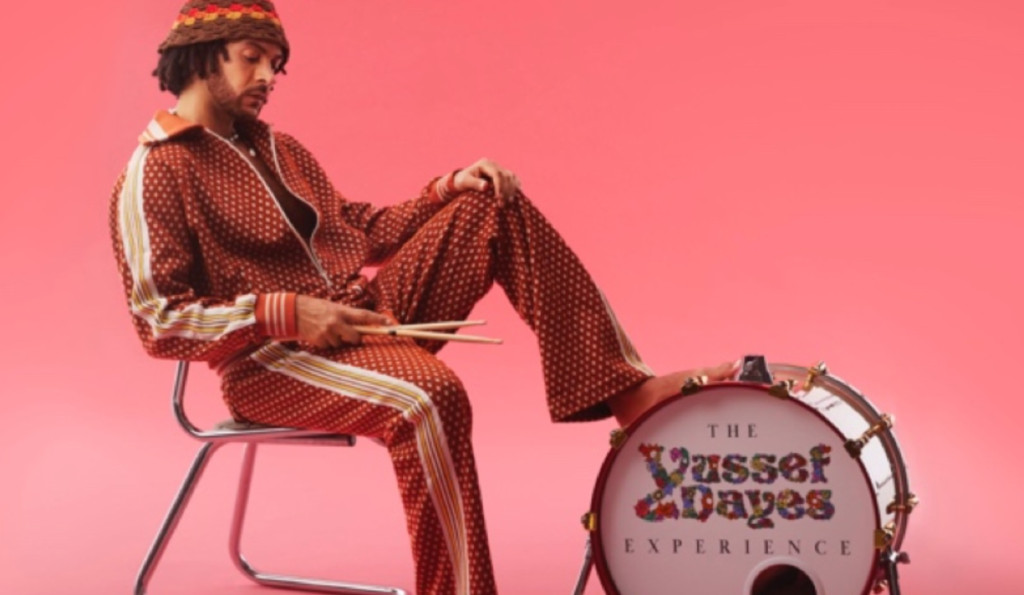 The Week in Jazz is your roundup of new and noteworthy stories from the jazz world. It's a one-stop destination for the music news you need to know. Let's take it from the top.
Noteworthy
New Animated Bossa Nova Documentary: They Shot the Piano Player, a new animated documentary about the mysterious disappearance of young Brazilian piano virtuoso Tenorio Jr. is set to open for one week in theaters in New York and Los Angeles on November 24, followed by a nationwide theatrical release in early 2024. The film is directed by Fernando Trueba and Javier Mariscal, features voice acting from Jeff Goldblum and lots of music celebrating the Latino musical movement of Bossa Nova, capturing, as a press release states, "a fleeting time bursting with creative freedom at a turning point in Latin American history in the '60s and '70s, just before the continent was engulfed by totalitarian regimes." Watch a trailer for the film via the player below.
Ahmad Jamal Record Store Day Black Friday Release: Emerald City Nights: Live at the Penthouse 1966-1968 captures performances by pianist Ahmad Jama's trio with bassist Jamil Nasser and drummer Frank Gant. This is the third and final 2-LP set of Jamal's previously unreleased live recordings, produced by Zev Feldman, and will be released on Record Store Day Black Friday (November 24) on his Jazz Detective label. The music will also be available as a 2-CD set and download on December 1. Check out all other 2023 Record Store Day Black Friday releases here.
New Yussef Dayes Live Video: Yussef Dayes has shared a live video of "Tioga Pass," one of the tracks from his debut solo album, Black Classical Music. The video, which you can watch via the player below, was filmed in Malibu by German Vizcarra and features Dayes on drums, Rocco Palladino on bass, Venna on saxophone, Elijah Foz on piano and Alexander Bourt on congas and percussion.
Mary J. Blige Holiday Vinyl: Verve has released vocalist Mary J. Blige's A Mary Christmas on vinyl for the first time, in honor of its 10th anniversary. The record, produced by David Foster, features duets with Barbara Streisand, Chris Botti, The Clark Sisters, Jesse J and Marc Anthony, and this special anniversary edition also comes with two previously unreleased tracks. 
New Albums
Steve Lehman and Orchestre National de Jazz, Ex Machina (Pi): Ex Machina represents a fresh partnership between saxophonist/composer Steve Lehman and the Orchestre National de Jazz (ONJ), with a bold vision to establish groundbreaking benchmarks in the realm of large ensemble music. This record showcases original compositions by Lehman and ONJ's artistic director Frédéric Maurin, further enriched by the incorporation of live, interactive electronics created at IRCAM (Institut de Coordination Acoustique Musique).
Johnny Mathis, Christmas Time Is Here (Columbia/Legacy): Legendary vocalist Johnny Mathis returns with a collection of ten newly recorded holiday tracks and a new duet with Broadway superstar Kristin Chenoweth that captures the essence of the Yuletide season. Christmas Time Is Here was released on Columbia/Legacy on October 13.
Kurt Elling and Charlie Hunter, SuperBlue: The Iridescent Spree (Edition): Vocalist Kurt Elling and guitarist Charlie Hunter reunite with drummer Corey Fonville and multi-instrumentalist DJ Harrison for a kaleidoscopic collection of new songs, dynamic reinventions and surprising covers on SuperBlue: The Iridescent Spree. The follow-up to Elling and Hunter's SuperBlue (2021) and the covers EP Guilty Pleasures, released earlier this year, also features special guest appearances from Elena Pinderhughes and Brooklyn's Huntertones Horns.
Sinikka Langeland, Wind and Sun (ECM): Sinikka Langeland turns her attention to the contemporary poetry of Jon Fosse with her newest album, Wind and Sun. The album, released on September 15, is rooted in folk forms but wide-open in its perspectives and features an all-Norwegian constellation of players, including Mathias Eick, Trygve Seim, Mats Eilersten and Thomas Strønen.
Live Music and Festival News
Dave Koz and Friends 2023 Christmas Tour: Dave Koz and Friends announced the 26th anniversary of their Christmas tour, reuniting saxophonist Dave Koz with Jonathan Butler and featuring special guests Marcus Anderson, Rebecca Jade and Justin-Lee Schultz. The tour, which will begin with a Black Friday show at Atlanta's Cobb Energy Performing Arts Centre on November 24, will feature performances of fresh renditions of Christmas classics, including a collection of songs from the saxophonist's latest holiday album, Christmas Ballads, plus a Chanukah medley and hits from each artist's respective catalogue. More here.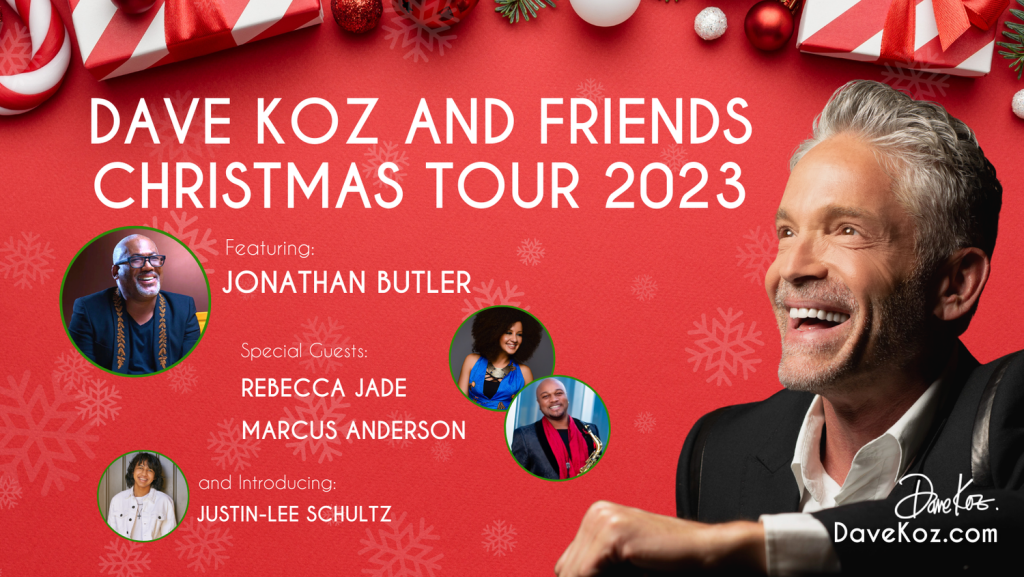 21st Panama Jazz Festival, January 15-20, 2024: The 21st Panama Jazz Festival will take place from January 15-20, 2024. Next year's edition will honor Panamanian jazz drummer Billy Cobham, who will perform with his fusion group Spectrum 50, in a trio with Danilo Perez and Alex Blake, and with the Global Jazz Big Band. The program will also include a special 15th-anniversary celebration of the Berklee Global Jazz Institute and the 12th Latin American Therapy Symposium. Other artists scheduled to perform include Ron Savage, Bill Pierce and Global Jazz Womxn, among others. More here.
Big Ears Festival Announces Addition to 2023 Lineup: The Big Ears Festival has announced additions to its 2024 edition, which will take place in downtown Knoxville, Tennessee, on March 21-14. Additions include Jon Batiste, a special Marc Ribot's 70th birthday celebration featuring the guitarist alongside John Medeski and Joe Russo, Chinese-American pipa master Min Xiao-Fen's collaboration with River Guerguerian and many more. Click here for the full lineup and tickets.
Featured photo by Danika Magdelena.
Like this article? Get more when you subscribe.
Join thousands of other jazz enthusiasts and get new music, artists, album, events and more delivered to your inbox.