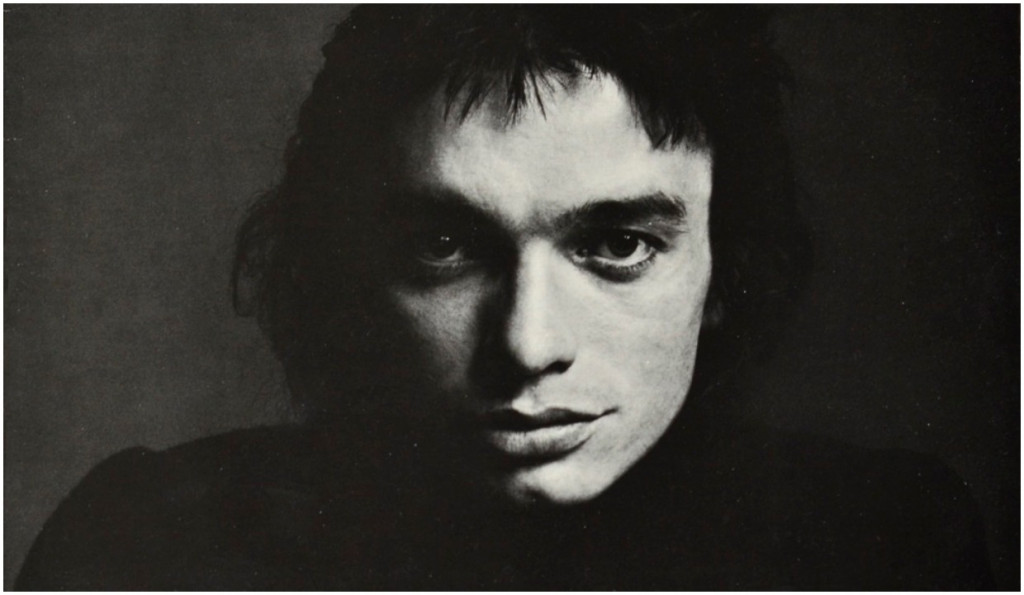 Jazz may not have an official yearbook, but it does have a vast and well-documented discography. 'Year by Year' is our attempt to bring you the most noteworthy albums of each year, complete with audio samples and fascinating backstories. We hope you join us as we travel through the music's endlessly fascinating history, stopping every 12 months along the jazz timeline.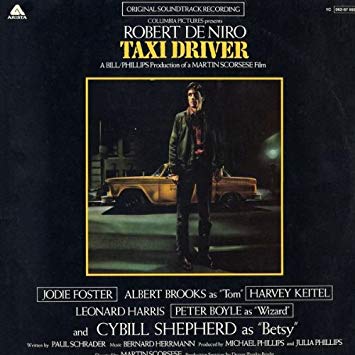 Bernard Herrmann, Taxi Driver (Arista)
Upon hearing the music Bernard Herrmann had written for his neo-noir masterpiece Taxi Driver, filmmaker Martin Scorsese was surprised to hear mellow brass and jazz drumming instead of his trademark stabbing strings, which had been prominently featured on the great composer's works for such directors as Alfred Hitchcock movies in the past. Having overcome the initial shock, Scorsese not only awakened to the fact that Herrmann's score was the perfect musical reflection of its night-time New York City landscape, but that the romanticism of its main and recurring theme was the perfect counterpart to the disenchanted troubadour Travis, its lead character portrayed by Robert De Niro at his most iconic. The soundtrack for Taxi Driver marked an interesting change in direction for Herrmann, who was eager to explore new territories and experiment with jazz more than he had ever done before. Sadly, this was to be his last ever work; he died on the day he completed the music, on Christmas Eve of 1975, and Scorsese dedicated the film to his memory.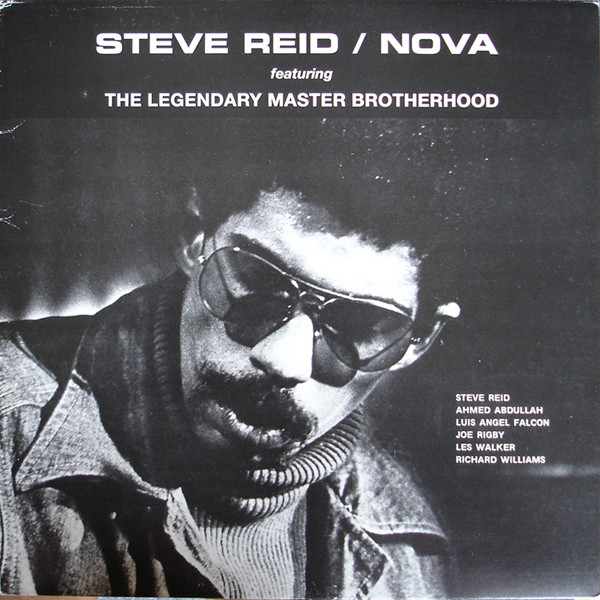 Steve Reid featuring The Legendary Master Brotherhood, Nova (Mustevic Sound)
Drummer Steve Reid was already an esteemed session musician by his early teens. In the '60s, he was a mainstay on the hottest jazz, funk and soul venues of the New York jazz scenes. His career stalled dramatically in 1969 when he was arrested and sentenced to four years in jail as a conscientious objector of the Vietnam War. Upon his release, he returned stronger than ever. In 1974, he founded the Legendary Master Brotherhood ensemble. Two years later, he founded the Mustevic Sound label to release his debut LP, Nova. This was the first in a stunning series of independent records he put out in the '70s and is regarded by many as his ultimate manifesto. Nova packs a real punch and amazingly intense solo work by each member of his sadly overlooked ensemble. While its groove is immediately likable, its brainstorming potency equally rewards repeated listens. Featuring a wild flurry of emotions, Nova is one of the funkier free jazz albums ever made and a masterwork of post-harmony that has been perfectly described by Rob Ferrier as "beautiful and dangerous as a shower of broken glass."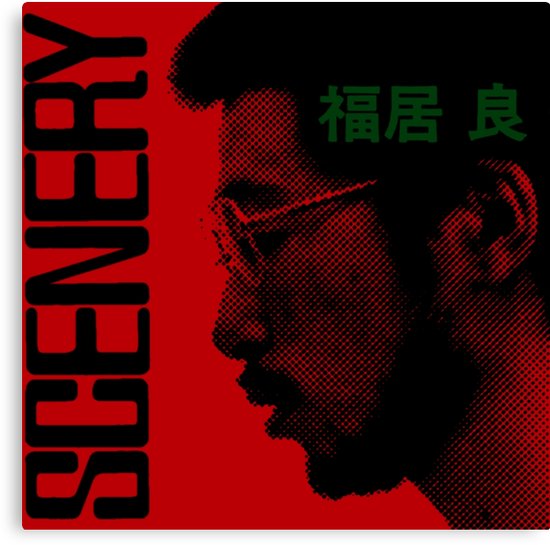 Ryu Fukui, Scenery (Trio)
Upon hearing Scenery's blend of styles of the American jazz tradition – from modal to bebop to hard bop – one would be forgiven for not identifying it as a Japanese outing. It's equally hard to believe that this album is driven by the performance of a man who had been playing piano for little over a year. Yet, this is the debut album by Ryo Fukui, a jazz pianist who was virtually unknown outside of his home country of Japan for many years and has since then been rediscovered via the power of the internet after his records were uploaded to various streaming platforms, including YouTube. It was there that his debut recording as a leader, Scenery, became hugely successful to the point of it becoming an entry point for many 21st-century jazz heads long after its initial release. As mentioned, at the time of its recording, Fukui had only been playing piano for a little over four years. The confident dexterity of his playing within a jazz trio setting is a testimony to the miracle of passionate and committed autodidacticism, particularly showcased on the romantic and complex "Early Summer," a composition by his fellow countryman Hideo Ichikawa. The other songs are stellar interpretations of such Great American Songbook tunes as "Autumn Leaves" and "It Could Happen To You" plus the slow title original that closes the set.
https://www.youtube.com/watch?v=wW_dYLcate4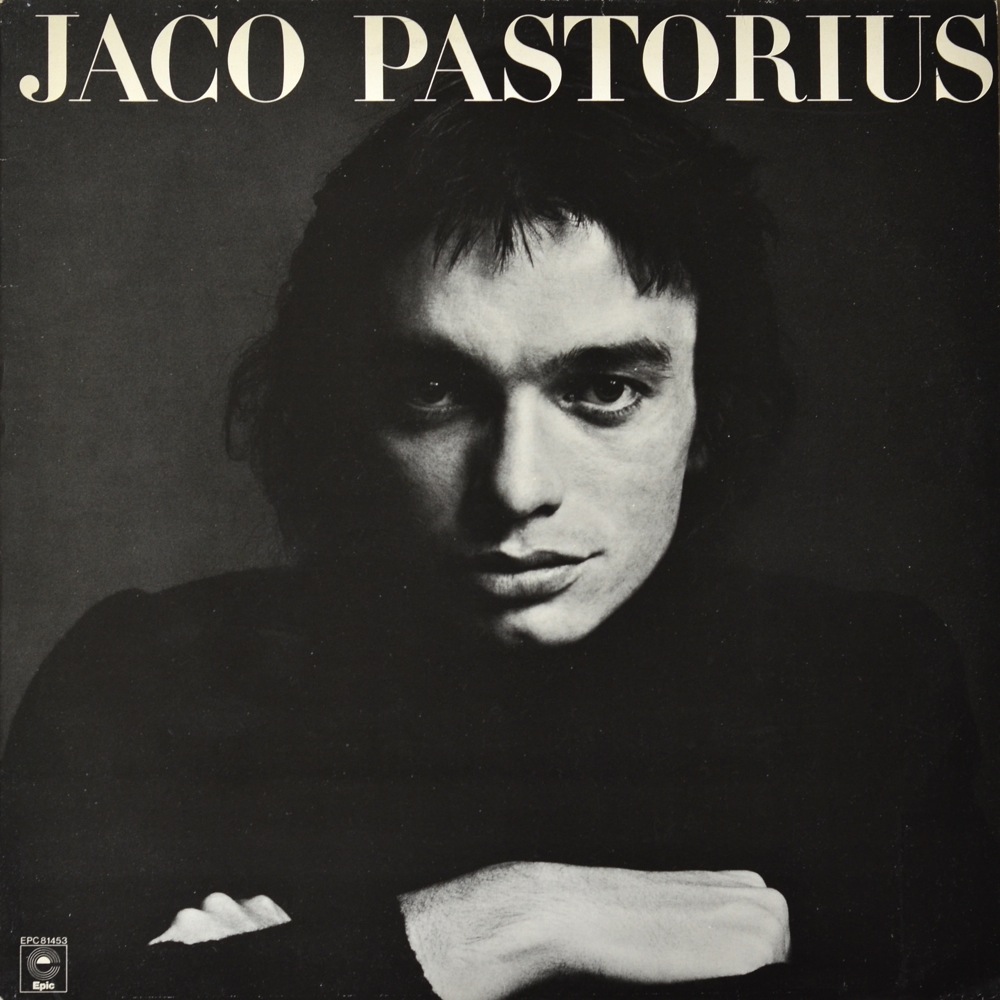 Jaco Pastorius, Jaco Pastorius (Epic)
Bobby Colomby, drummer Blood, Sweat & Tears, fortuitously met Jaco Pastorious after flirting with his wife, who responded to his advances by telling him she was already married to the best bass player in the world. After hearing the scruffy 24-year-old play, Colomby immediately decided to produce his self-titled debut album and enlisted support from such great musicians as Herbie Hancock, Wayne Shorter, Michael Brecker and Lenny White, among others. A mindblowing take on Charlie Parker's bebop classic "Donna Lee," where Pastorious plays melody on his trademark electric fretless bass backed only by congas, opens a varied program that was born of the bassist's intense and eclectic formative years playing an endlessly wide range of live music, as well as his own innate inventiveness. To this day, this eclectic work where each track feels like its own, unique statement, strikes as the worthy opener to the incendiary career of an artist who rewrote the rulebook of his instrument.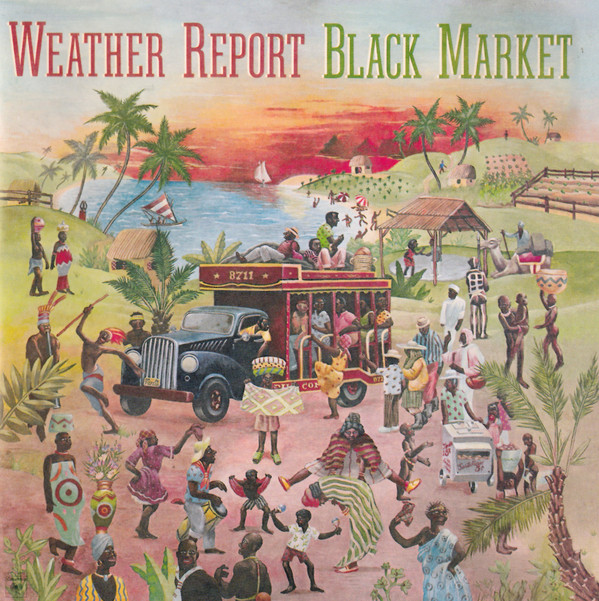 Weather Report, Black Market (Columbia)
The discography of Weather Report offers more or less linear documentation of the evolution of a unique sound, which often coincided with its many lineup changes. It is no coincidence, therefore, that Jaco Pastorious' first recording with the band should also be the album that kicked off a new period in their sound and their most popular string of records. Yet, despite him taking center stage on bass with his own "Barbary Coast," it would be unfair to downplay the role of Alphonso Johnson on Black Market. His funky chemistry with Joe Zawinul is a true driving force of this record, and it is particularly on show on the epic opening title track. Up to this point, Weather Report had been defined by a unique yet overly sophisticated musical vision that alienated them from a wider audience. While still influenced by the African and Eastern sounds they had experimented with on Tale Spinnin' (1975), on Black Market the band sounded more focused than ever and willing to entertain, making this vision more accessible than anything they had ever recorded up to this point without betraying their collective unmatched search for sonic adventure.
Honorable mentions: Sloche, Standaconé (RCA); Brand X, Unorthodox Behaviour (Charisma); Return to Forever, Romantic Warrior (Columbia); Jeff Beck, Wired (Epic); Hermann Szobel, Szobel (Arista).
Like this article?  Get more when you subscribe.
Join thousands of other jazz enthusiasts and get new music, artists, album, events and more delivered to your inbox.