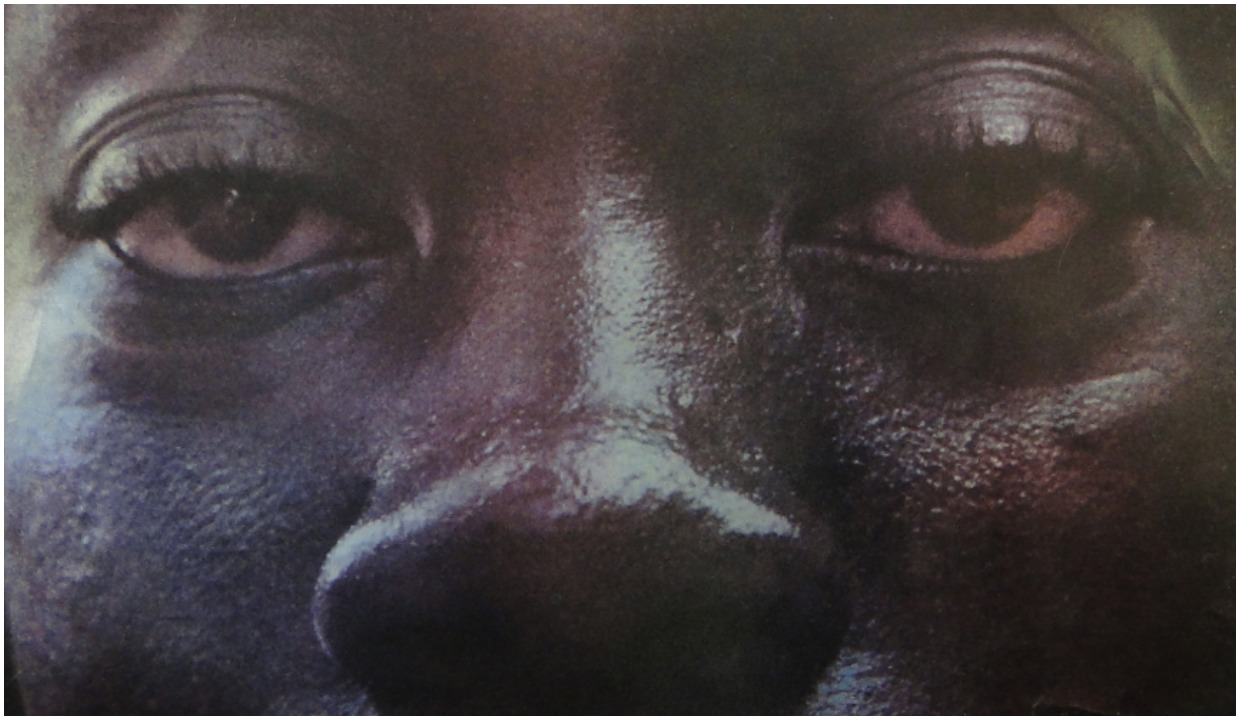 Jazz may not have an official yearbook, but it does have a vast and well-documented discography. 'Year by Year' is our attempt to bring you the most noteworthy albums of each year, complete with audio samples and fascinating backstories. We hope you join us as we travel through the music's endlessly fascinating history, stopping every 12 months along the jazz timeline.
Jeff Beck, Blow by Blow (EPIC)
In 1975, around ten years after joining the Yardbirds and shortly after the dissolution of his BBA supergroup with Tim Bogert and Carmine Appice, Jeff Beck ventured into the unexplored terrain of instrumental jazz fusion with Blow By Blow. The project was partly inspired by the music of John McLaughlin's Mahavishnu Orchestra, which prompted him to hire the talents of George Martin, who had not only produced all the Beatles albums but also the Orchestra's 1974 LP, Apocalypse. Yet, Blow By Blow presented a unique blend of jazz-rock that placed Beck's guitar, with its unmistakable colorful tone and heavy use of effects processors, front and center. The album became a million-seller and is regarded by many as Beck's best outing. It officially marked his comeback and solidified his reputation as one of the greatest guitarists of the period as well as a new force on the jazz-rock scene at the peak of its mainstream popularity.
Frank Zappa and the Mothers of Invention, One Size Fits All (DiscReet)
One Size Fits All is far from a mere chapter on Frank Zappa's conceptual continuity; it is the perfect snapshot of the musician/composer at the peak of his artistic powers. At this time, he toured and recorded prolifically with a constantly rotating lineup the Mothers of Invention, and the great musicians of his ensemble ware well-able to sustain his tight jazz fusion-style compositions. Ruth Underwood, for example, shines on marimba on the beloved UFO-themed "Inca Roads" and George Duke's keys are front-and-center on the instrumental "Sofa No. 1." Elsewhere, tunes like the sneering "Po-Jama People" and "Andy" are as complex as they are groovy and tuneful, while "Evelyn, a Modified Dog" shows that even a Zappa interlude song from this period could be endlessly fascinating.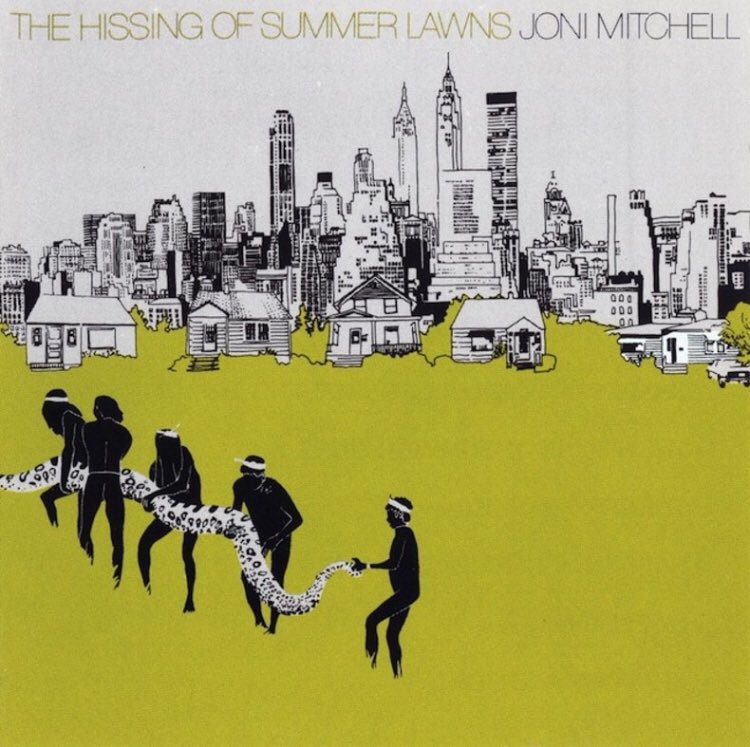 Joni Mitchell, The Hissing of Summer Lawns (Asylum)
The Hissing of Summer Lawns found Joni Mitchell moving into the realm of social philosophy, exploring a diverse range of characters, personalities and stereotypes with the observant poetry of her lyrics. It also moved her further away from contemporary rock and closer to jazz, the influence of which had always been there, lurking in the background. Hissing is also a looser record than anything she had ever recorded before, and Mitchell herself conceded she "cut the jazzers some slack" on it. This is noticeable in such songs as "Harry's House Centerpiece," itself enriched by a deeply emotive bluesy central part. Elsewhere, the Burundi drums of "The Jungle Line" proved she was unafraid to explore new sounds and dare more than many of her contemporaries. It took some time for music critics to warm up to this new direction she had taken, yet fellow artists embraced it – Prince, for example, named Hissing one of his all-time favorite albums.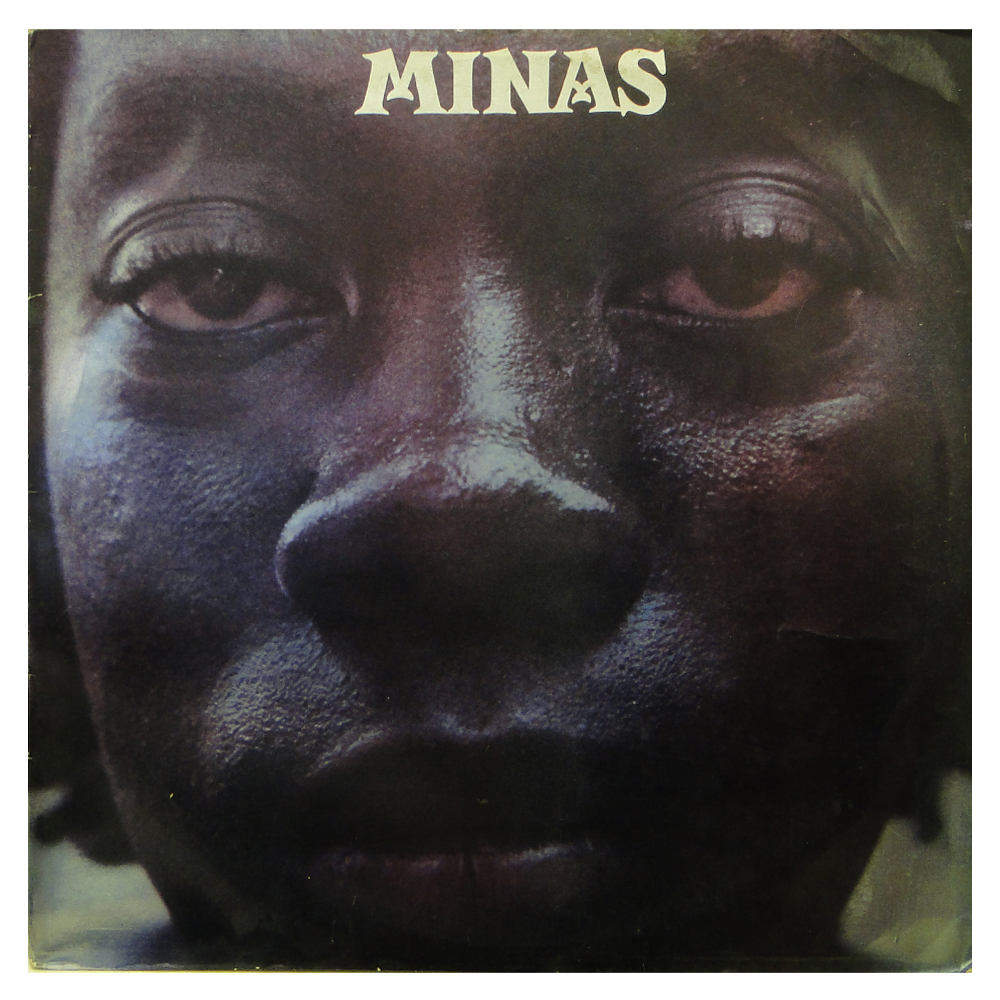 Milton Nascimento, Minas (EMI)
Connoisseurs know Milton Nascimento as one of the most innovative singer/songwriters of Brazilian music. Yet, despite his influence – Bjork, for example, regards him as one of the best there ever was and ever will be – and his many collaborations with such musicians as Wayne Shorter, Paul Simon and Quincy Jones, his records remain relatively obscure outside of his native country. Minas is not only one of his best LPs, but also a tribute to the cultural heritage of the state of Minas Gerais. It presents many of his best-known works, including the uplifting "Fé Cega, Faca Amolada," co-written with Ronaldo Bastos and featuring Nascimento and Beto Guedes on wonderfully expressive vocals. Another highlight is "Ponta de Areia," one of the most representative songs of the Música Popular Brasileira (MPB) style with its poignant yet lively portrayal of the title setting and a sophisticated arrangement complete with impressionist lyrics, a children's choir and terrific drumming by Paulinho Braga.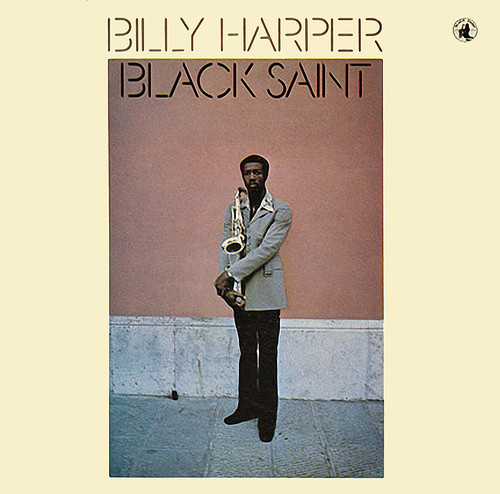 Billy Harper, Black Saint (Black Saint)
In a decade marked by jazz-rock fusion and experiments with electronic sounds, some musicians carried on the tradition of jazz that had been spearheaded by such artists as Art Blakey and John Coltrane in the previous decades. Saxophonist Billy Harper was certainly one of them, and his Black Saint is certainly one of the finest modern jazz albums of the '70s. It is also a showcase of his unmistakable sturdy sound, a penchant for flurry-of-notes soloing that epitomizes post-Coltrane saxophone playing. A compelling and soulful collection of only three compositions – including a stellar take on "Croquet Ballet," which Harper had originally recorded with Lee Morgan – Black Saint is defined by elasticity and to-die-for bluesy grooves. This was also the album that launched the Italian independent label of the same name, founded by Giacomo Peliciotti and devoted to recording and promoting avant-garde music.
Honorable Mentions: Gilberto Gil & Jorge Ben, Ogum Xango (Philips); Toquinho e Vinicius, O poeta e o violao (Som Livre); Jim Hall, Concierto (CTI); Hatfield and the North, The Rotters' Club (Virgin); Fela Ransome Kuti & Africa 70, Expensive Shit (Sounds Workshop/Editions Makossa).
Like this article?  Get more when you subscribe.
Join thousands of other jazz enthusiasts and get new music, artists, album, events and more delivered to your inbox.