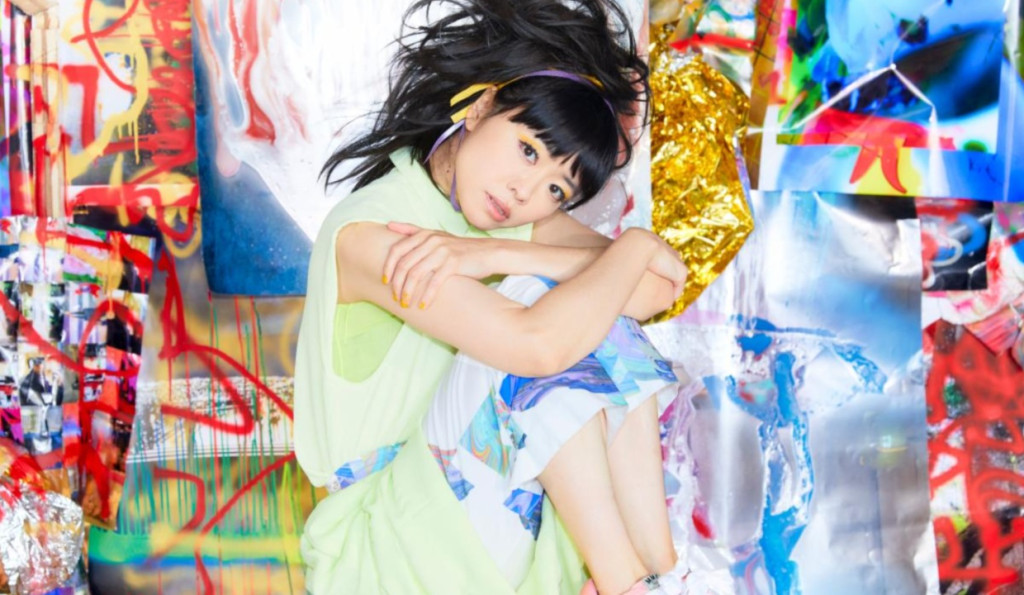 The Week in Jazz is your roundup of new and noteworthy stories from the jazz world. It's a one-stop destination for the music news you need to know. Let's take it from the top.
Noteworthy
Next Jazz Legacy Prepares for Third Year of Mentorship: Next Jazz Legacy has opened its applications for its third year of mentorship. Apply here. Co-founded by Berklee Institute of Jazz and Gender Justice founder Terri Lyne Carrington and New Music USA president and CEO Vanessa Reed, Next Jazz Legacy partners with jazz icons to provide guidance to young women and nonbinary musicians, who have historically faced impediments to advancing in their music careers.
New Yussef Dayes Single and Accompanying Visualizer: Multi-instrumentalist/producer/composer Yussef Dayes has shared "The Light," a new single from his upcoming debut solo album, Black Classical Music, due out on September 8 via Brownswood Recording. The track celebrates the birth of Dayes' daughter Bahia and is accompanied by a visualizer that he directed, which you can watch via the player below.
Registration Now Open for NJPAC's TD Jazz for Teens Education Program: The New Jersey Performing Arts Center (NJPAC) is now accepting students for the Fall 2023 semester of its TD Jazz for Teens program. Register here. Jazz for Teens is a comprehensive and sequential jazz education program that provides access to top-notch musical training and study with world-class working artists, opportunities for artistic exchange within the community, and college and career exploration. This class welcomes aspiring composers ages 14-18 who demonstrate promise and dedication early in their creative development.
New Hiromi Album and Single: Hiromi has announced the release of a new album, Sonicwonderland, due out on October 6 and featuring nine new works bursting with vibrant synthesizers and captivating grooves. The announcement coincides with the release of its lead single and title track, accompanied by an animated video that you can watch via the player below.
New Edition of All-Star Bix Beiderbecke Homage: Dan Levinson has teamed up with Turtle Bay Records to release a 20th-anniversary edition of Celebrating Bix!, a tribute album originally created to commemorate the centenary of Bix Beiderbecke's birth by some of the world's finest traditional jazz musicians. The new edition, due out on September 1, features additional songs that did not fit on the original release and is presented as a double album on CD and vinyl.
New Albums
Eliades Ochoa, Guajiro (World Circuit): Cuban singer/guitarist/composer Eliades Ochoa, one of the original members of the Buena Vista Social Club, adds a new and revealing chapter that weaves together the threads and strands of his storied life and career into a new and revealing album. Guajiro, released on May 26, honors his past while ambitiously taking his music into new pastures, also via guest appearances from Ruben Bladés, Joan As a Police Woman and Charlie Musselhead.
Malika Zarra, RWA (The Essence) (D.Zel): Moroccan singer/songwriter Malika Zarra weaves together the complex and varied strands of her musical journey on her third album, RWA (The Essence), released on February 3. Singing in Darija, Amazigh, French and Malagasy, Zarra joins a multinational cast of players and special guests Leo Genovese, Dan Blake and Mamani Keita for a project born on three continents.
Harold López-Nussa, Timba a la Americana (Blue Note): Pianist/composer Harold López-Nussa makes his Blue Note album debut with Timba a la Americana, produced by Michael League and inspired by his recent decision to leave his Cuban homeland and embark on a new chapter in France. With ten captivating original compositions, Nussa presents his unique vision of modernized Latin jazz, infused with his idiosyncratic style and backed by a tight-knit band of high-octane collaborators. Click here to check out other titles in our list of ten albums released in August 2023 that you need to know about.
Phi-Psonics, Octava (Gondwana): Phi-Psonics is a meditative, deeply soulful, immersive jazz group from Los Angeles, led by bassist Seth Ford-Young. Their second album, Octava, was released on June 30 and finds the ensemble continuing to draw on jazz and classical influences and showcasing and emotional, introspective and unusual approach to meditative jazz, offering space for uplifting contemplation and instrumental exploration.
Live Music and Festival News
New England Conservatory Announces Fall 2023 Concerts: The New England Conservatory (NEC) has announced its Fall 2022 concerts, featuring expansive programming across genres. Highlights in Jazz and Contemporary Musical Arts (CMA) include residencies with Sara Serpa and Dave Holland, a special George Russell centennial concert, music by Ken Ken Schaphorst, and the CMA Small Ensemble Fest. More here.
Robert Glasper and Blue Note Jazz Club Present Fifth Annual Robtober: New York City's Blue Note Jazz Club is set to host the fifth annual "Robtober," an iconic residency with GRAMMY-winning pianist/producer/songwriter Robert Glasper. The residency will kick off October 4 and run until November 5, with two performances per night and each distinct episode featuring Glasper alongside a different array of guests, including Yebba, Norah Jones, Kamasi Washington, Terrace Martin, Amber Navran of Moonchild, D Smoke, yasiin bey featuring Chris Dave, Derrick Hodge and DJ Jahi Sundance. Click here for tickets and more info.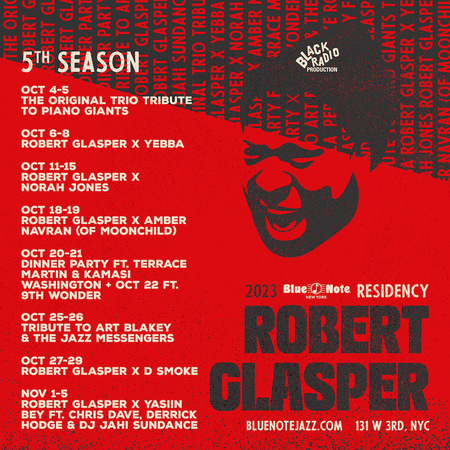 Wynton Marsalis' Beyond Black Codes to Open Jazz at Lincoln Center 2023-24 Season: The world premiere of Beyond Black Codes, featuring big band arrangements of songs from Wynton Marsalis' small group albums, will open Jazz at Lincoln Center's 2023-24 season on September 21-23 in Rose Theater. Pre-concert lectures with Seton Hawkins, Jazz at Lincoln Center Director of Education Resources and Public Programming, will delve into the history of Marsalis' small groups and explore their musical impact. Tickets here. Beyond Black Codes draws from Black Codes (From the Underground), The Magic Hour, Standard Time Vol 2: Intimacy Calling and other records, including five albums recently reissued via Blue Engine Records. Following opening weekend at Jazz at Lincoln Center, the Jazz at Lincoln Center Orchestra with Wynton Marsalis will tour Beyond Black Codes throughout the U.S. from Sept. 26-Oct. 8, 2023.
Featured photo of Hiromi by Mitsuru Nishimura.
Like this article?  Get more when you subscribe.
Join thousands of other jazz enthusiasts and get new music, artists, album, events and more delivered to your inbox.