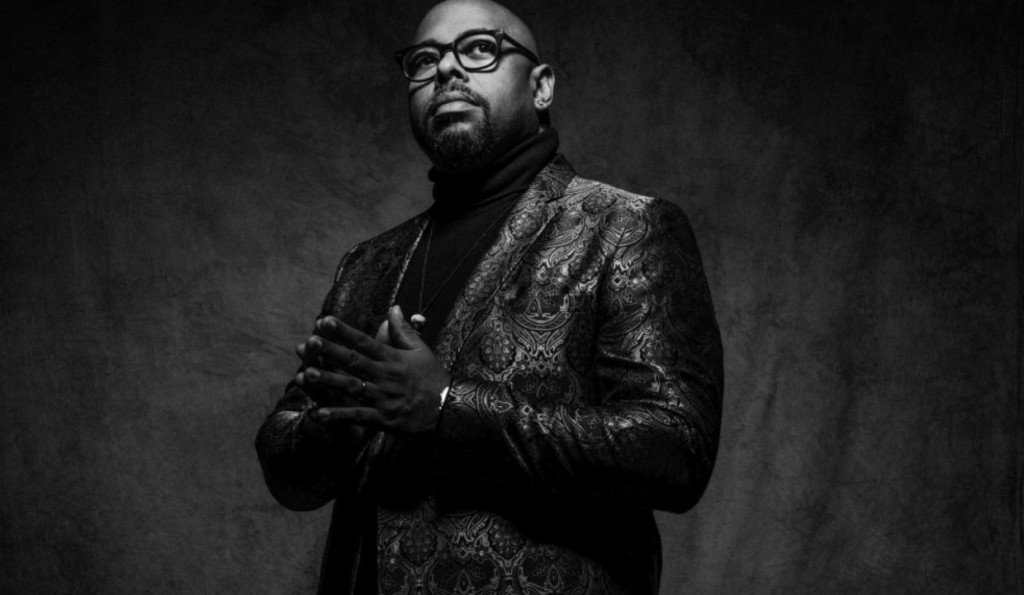 The Week in Jazz is your roundup of new and noteworthy stories from the jazz world. It's a one-stop destination for the music news you need to know. Let's take it from the top.
Noteworthy
Wayne Shorter Dies: Wayne Shorter, one of the greatest jazz saxophonists/composers of all time, died in Los Angeles on March 2. He was 89. Shorter is credited with making indelible contributions to the development of jazz throughout his stellar career, spanning over six decades, from his early days with Art Blakey's Jazz Messengers to his classic Blue Note albums and his work with the beloved jazz fusion group, Weather Report. In honor of his life and legacy, we curated a playlist of some of his seminal works that you can listen to via the player below.
New Craft Box Set Celebrates Savoy Records and Bebop Era Legacy: Craft celebrates the enduring legacy of Savoy Records and the bebop era with The Birth of Bop, a new expansive 5-LP set and 2-CD set released on March 31. The collection includes 30 newly-remastered tracks spanning 1944-1949 from many of the genre's pioneers, including Charlie Parker, Stan Getz, Milt Jackson, Dexter Gordon, Fats Navarro and more. The 5-LP set also features painstaking recreations of the five 10-inch LP compilations that were originally released by Savoy in 1952 and 1953.
Qobuz Announces Christian McBride as Artist-Approved Sound Spokesperson: Multi-GRAMMY-winning musician Christian McBride continues his work with Qobuz as its next Artist-Apprved Sound Spokesperson. McBride will create content for the music streaming and download platform throughout 2023, to help spread the word about its unique offerings and the benefits of Hi-Res music.
Jazz Detective and Reel to Reel to Release Previously Unreleased Live Treasures on Record Store Day: Jazz Detective and Reel to Reel Records have announced the release of a trio of hard-hitting albums of previously unheard music from live performances by Sonny Stitt, Shirley Scott and Walter Bishop Jr. The three albums document the three musicians' performances at shows mounted at Baltimore's Left Bank Jazz Society in the late 1960s and 1970s and will be released as limited 2-LP sets on Record Store Day, which takes place this year on April 22.
Savage Content Shares Children of Bronzeville Preview: Savage Content have shared a first look preview into their upcoming Children of Bronzeville project, a song cycle based on children's poems from Gwendolyn Brooks with songs written by Patrick Zimmerli and blending elements of jazz, pop and classical music. Three songs from the project have been revealed: "Dave" with Joshua Banbury, "Rudolph Is Tired of the City" with Vanisha Gould and "Dekoven" with Samara Joy. Listen to the latter song via the player below.
Candid Records Announces Next Phase of Reissues: The next phase of reissues from the Candid Records jazz catalog continues on March 31 with four remastered titles from the 'Alan Bates years,' the veteran British producer who relaunched the iconic label in the late 1980s, as well as one earlier classic. Jamie Cullum's Pointless Nostalgic (2002), Stacey Kent's The Boy Next Door (2003), Kenny Barron's Lemuria-Seascape (1991), Shirley Scott's A Walkin Thing (1992), as well as Joanne's Brackeen's Snooze (1975) will all be reissued for streaming, on CD and on 180-gram vinyl.
New and Upcoming Albums
Felipe Salles, Tiyo's Songs of Life (Tapestry): Saxophonist Felipe Salles presents the first-ever recordings of works by the late saxophonist/composer/prison activist Tiyo Attallah Salah-El. Tiyo's Songs Of Life, released last year via Tapestry, features Zaccai Curtis, Avery Sharpe and Jonathan Barber and premieres compositions written while Salah-El served a life sentence without the possibility of parole.
John Daversa and Tal Cohen, The Art of Duo, Vol. 1 (self-released): Trumpeter John Daversa and pianist Tal Cohen collaborate on a new album, The Art of Duo, Vol. 1, on which they showcase different aspects of their artistic personalities as composers and musicians, and their chemistry as musical partners. You can also click here to listen to our recent JAZZIZ Podcast conversation with Daversa.
Butcher Brown, Butcher Brown Presents Triple Trey featuring Tennushu and R4ND4ZZO BIGB4ND (Concord Jazz): Richmond-based five-piece collective Butcher Brown presents a trailblazing approach to classic jazz on their new record, featuring them alongside ten other musicians. Triple Trey started as a hip-hop album written and produced by the band's MC Tennishu and was later reimagined as an ode to the art of big band jazz, simultaneously mashing together elements of other genres, including soul, funk and rock.
Bill Frisell, Four (Blue Note): Six-strings icon Bill Frisell released his third Blue Note album as a leader, Four, on November 11. Described via a press release as "a stunning meditation on loss, renewal and friendship," the album brings together a new lineup of musical friends and like-minded spirits, featuring pianist Gerald Clayton, drummer Jonathan Blake and longtime Frisell collaborator Greg Tardy on saxophone, clarinet and bass clarinet.
Live Music and Festival News
American Pianists Association Five Finalists Set to Conclude Uniqte 13-Month Competition Process on April 21-22: Caelan Cardello, Esteban Castro, Paul Cornish, Thomas Linger and Isaiah J. Thompson will conclude their 13-month competition process for the prestigious Cole Porter Fellowship, given every four years to an American jazz pianist on Discovery weekend, April 21-22, 2023, in Indianapolis, Indiana. The American Pianist Association will produce the concluding two programs at The Cabaret and Hilbert Circle Theatre. More here.
Ben Wendel at the Village Vanguard, March 7-12: Ben Wendel will be previewing some of the music from his upcoming album, All One, during a week-long run at New York City's historic Village Vanguard on March 7-12. Tickets here. All One will be released on April 21 via Edition Records, featuring six imaginative and cultivated arrangements, as well as a fine crew of all-star collaborators.
NEC Intercultural Institute Bimusicality Symposium, March 7: The NEC Intercultural Institute celebrates its 30th anniversary with a Bimusicality Symposium on March 7. Directed by GRAMMY-nominated composer Mehmet Ali Sanlikol, the symposium focuses on issues of globalism and cultural appropriation, and will culminate with a performance by Naya Baaz with NEC alum sitar virtuoso Josh Feinberg and renowned guitarist Rez Abbasi. More here.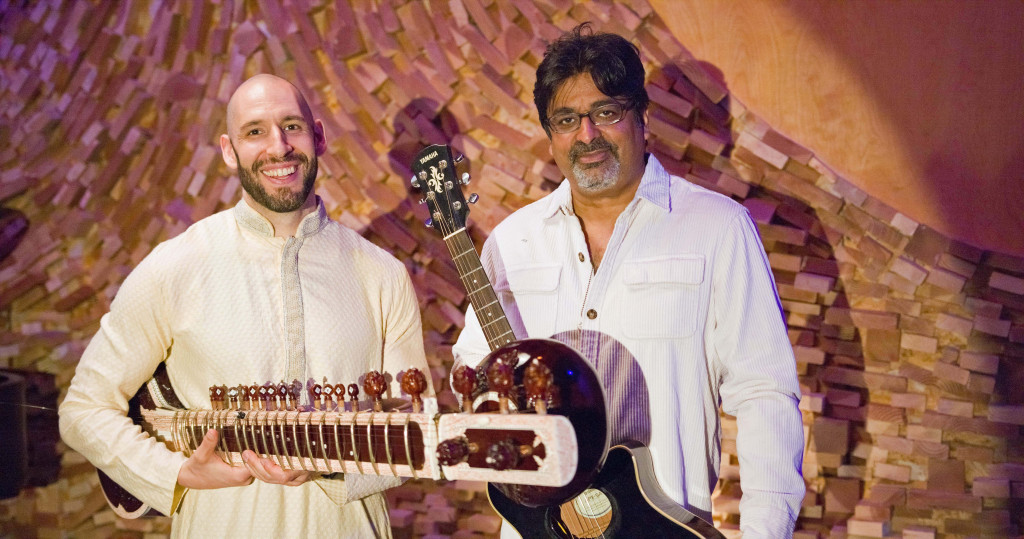 South Florida's Nicole Henry Set for Two Area Shows: South Florida vocalist and performing artist Nicole Henry will be taking to area appearances in March. On March 10, she will be headlining the annual Festival of the Arts BOCA at the Mintzer Amphitheater in Boca Raton, performing songs from her latest album, Time to Love Again. On March 16, she will perform a benefit concert for the JCC Alper Special Needs and Youth Programs, featuring her theatrical concert in tribute to Whitney Houston. Click here for all upcoming concerts.
South Arts Announces Winter 2023 Jazz Road Artists: South Arts has announced the twelve artists and ensembles receiving funds from the Jazz Road Tours initiative to promote and tour their artistry around the United States. The Winter 2023 Jazz Road Artists are The Danielle Wertz Quintet, Jonathan  Suazo, LP and the Vinyl, the Joshua Espinoza Trio, the Delbert Anderson Trio, the Mali Obomsawin Sextet, the Edward Simon Group, VIBEAT (Nathaneal Skinner), Glenn Wilson, Firey String Sistas, the Greg Satterthwaite Quartet, and Terry Jenoure & Secret to Life featuring Angelica Sanchez. Their individual tours will begin as early as March 2023 and continue through December 2023. More here.
Featured photo by Ebru Yildiz.
Join thousands of other jazz enthusiasts and get new music, artists, album, events and more delivered to your inbox.