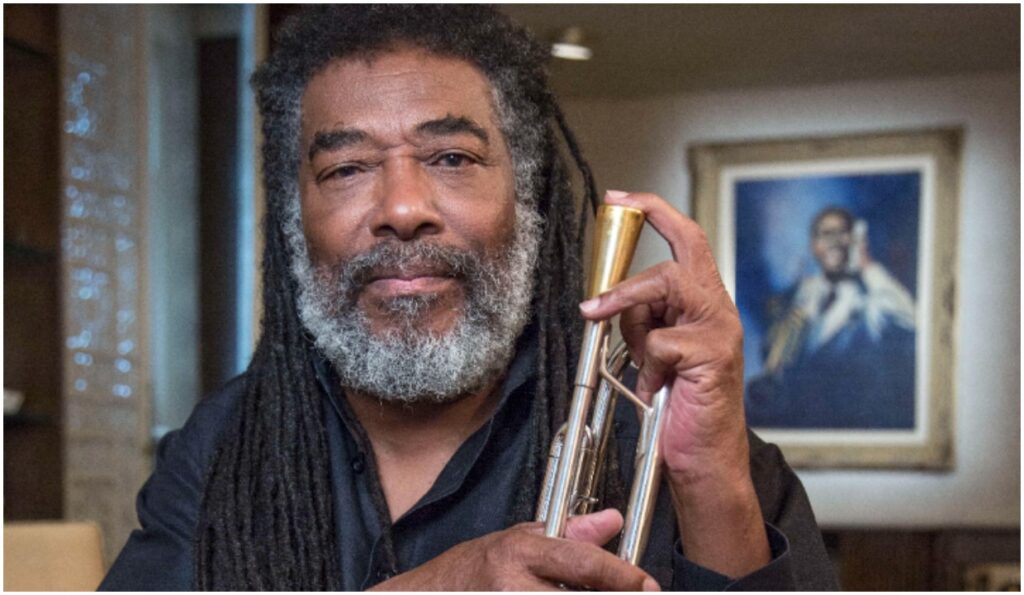 The Week in Jazz is your roundup of new and noteworthy stories from the jazz world. It's a one-stop destination for the music news you need to know. Let's take it from the top.
Noteworthy
Adrian Younge Announces New Multimedia Project for Black History Month: Adrian Younge has announced the release of The American Negro on February 26 via Jazz Is Dead. This is a multimedia project released in conjunction with Black History Month that sees the Los Angeles-based multi-instrumentalist/composer/producer share an unapologetic critique detailing the systemic and malevolent psychology that afflicts people of color, featuring music and spoken word. In addition, to better explain the intricacies of the album's message, Younge will also release the four-part podcast and short film T.A.N. via Amazon Music. Listen to The American Negro's lead single and title track via the player below.
Wadada Leo Smith Named USA Fellow: Iconic trumpeter/composer Wadada Leo Smith has been named a 2021 USA Fellow. This makes him one of five musicians to receive an unrestricted $50,000 fellowship from United States Artists this year. The award honors Smith's creative accomplishments and supports his ongoing artistic and professional development. "Wadada's innovative approach to composition and musicianship make him a clear fit within this group of bold artists shaping our country today," says the program's director Lynnette Miranda. 
Nubya Garcia Shares New Single: London-based saxophonist Nubya Garcia has shared a remixed version of "The Message Continues" from her acclaimed debut album SOURCE, released last year via Concord Jazz. The remix of this rhythmically complex and harmonically adventurous track is by electronic jazz pioneer Mark de Clive-Lowe, whose celebrated genre-bending approach matches Garcia's own musical vision. Order SOURCE here.
Philadelphia International Records 50th Anniversary Celebrations: This year, Legacy Recordings and Warner Chappell Music will launch a yearlong campaign celebrating Philadelphia International Records in the year of its 50th anniversary. The label, founded in 1971, became the birthplace, incubator and launching pad for the sophisticated Philly Soul sound, amassing an extraordinary array of producers, songwriters, musicians and engineers, and a legendary roster of music stars including The O'Jays, Patti LaBelle, Billy Paul and many more. The campaign will include exciting partnerships with Sonos, Vinyl Me, Please, Snapper Music and more, alongside exclusive product and content releases throughout the year. Watch this space!
BBE Music's J Jazz Series Continues: BBE Music's J Jazz series, launched in 2018 and showcasing outstanding Japanese jazz cuts recorded during a golden age spanning the '60s and '80s, continues. Its third volume is out on February 23 and many of its tracks are reissued for the first time, including music by the Yasuhiro Kohno Trio, the Masaru Imada Trio and more. J Jazz Volume 3: Deep Modern Jazz from Japan will be available on vinyl and CD, as well as digital download and streaming. Preorder it here.
This Is Certified and BET Digital Join Forces to Celebrate Black History Month: For Black History Month 2021, This Is Certified has partnered with BET Digital to launch My Black Is, a four-part thematic series commemorating Black artists past, present and future, as well as their abiding essential influence on popular culture, from the underground to the mainstream. Each week, My Black Is will present newly-curated playlists showcasing classic tracks from timeless artists alongside the fresh sounds of contemporary Black musicians who are making history here and now. The series officially launched on February 1. Click here for more.
Album Announcements
Michael Wolff, Live at Vitellos (Sunnyside): Award-winning pianist Michael Wolff's 20th outing as a bandleader surfaces a decade after its original 2011 recording at Vitello's, the iconic Los Angeles jazz club. Featuring seven spellbinding tracks, Live at Vitellos documents Wolff's live concert alongside trumpeter/film composer Mark Isham, as well as a stalwart rhythm section with bassist John B. Williams and drummer Mike Clark. The album is due out on March 19 via Sunnyside. Preorder it here.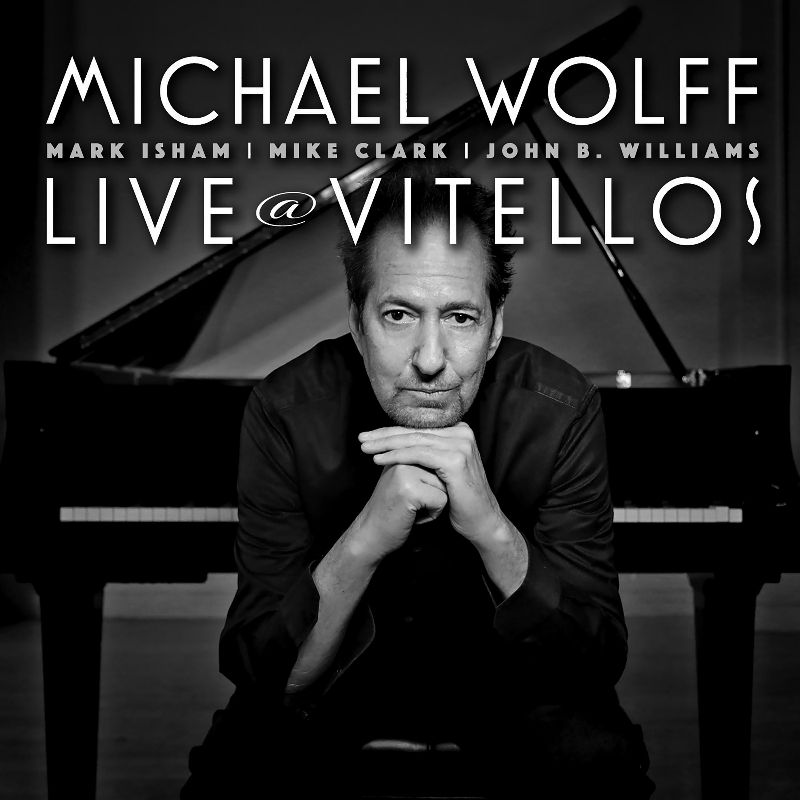 Nicola Conte & Gianluca Petrella, People Need People (Schema): Italian musicians and jazz revivalists Nicola Conte and Gianluca Petrella return on Schema Records with a new album. People Need People, out on February 26, was sonically conceived as a collective creative experience drawing on their early influences from soul, spiritual Afro-jazz and research on modern electronic sounds. The album's 11 tracks feature a cosmopolitan ensemble of musicians, including Raashan Ahmad, Nduzuzo Makhathini, Magnus Lindgren and many more. Click here to preorder.
Steven Feifke Big Band, Kinetic (Outside In): Pianist/composer Steven Feifke comes to the fore on his spellbinding big band debut, Kinetic, due out on April 9 via Outside In Music. Featuring Ulysses Owens Jr., Veronica Swift, Lucas Pino and many other top names of the contemporary jazz scene, Kinetic also showcases a profound intimacy and cohesive common language the big band refined during its popular monthly residency at The Django in New York City, which ran for almost two years before the COVID crisis. Pre-order Kinetic here.
Louis Armstrong, The Complete Louis Armstrong Columbia & RCA Victor Studio Sessions 1946-66 (Mosaic): Mosaic Records will release The Complete Louis Armstrong Columbia & RCA Victor Studio Sessions 1946-66 on April 10. This limited-edition, 7-CD boxed set details the jazz luminary's stellar output in his latter years. The set features all 29 of Armstrong's 1946-47 RCA recordings presented in superb fidelity and are paired with thre classic albums and singles from the Columbia label. Click here to preorder.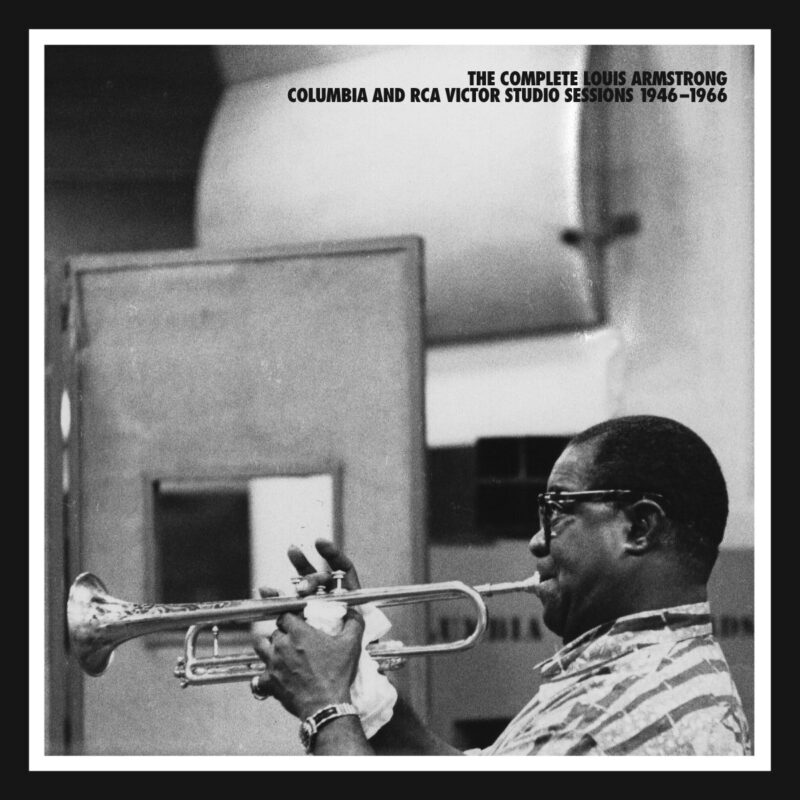 Live Music and Festival News
The Alternative Guitar Summit Goes Online: The 2021 Alternative Guitar Summit will take place online and will be accessible globally this year. The event will include a master class camp and a music festival. The camp will take place on March 6-7, and feature masterclasses and live Q&A sessions. The two-day music festival will take place on March 20-21 and feature quartet, duo and solo concerts. Improvising masters scheduled to be part of the Summit include Nels Cline, Mike Stern, Adam Levy, Ben Monder, Sheryl Bailey, Adam Rogers, Joel Harrison and special guest Bill Frisell, among others. Click here for more.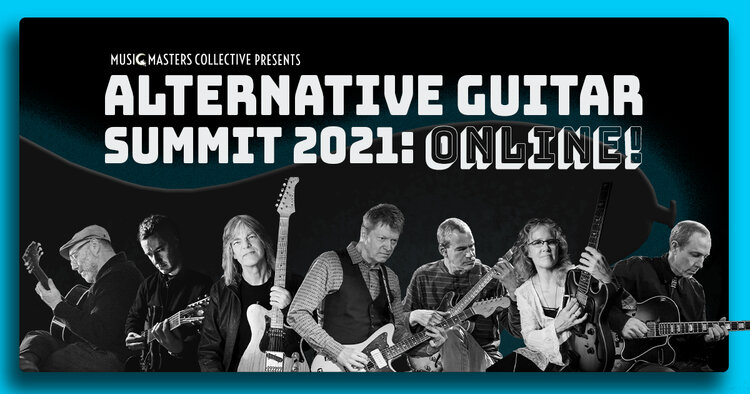 New England Conservatory Honors Coretta Scott King: New England Conservatory's Black Student Union will honor the legacy of alumna Coretta Scott King and the school's Black students and faculty with its annual celebration, Continuation of a Dream: Requiem. The pre-recorded one-hour event featuring performance, film and stories will be streamed online on February 25 at 8 p.m. EST. In addition, the Black Student Union will be presenting ten more streaming events throughout the months of February and March. Click here for more.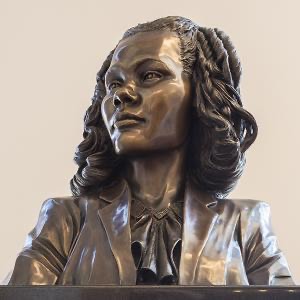 Jazz at Lincoln Center Orchestra Septet with Wynton Marsalis Opened NPR Tiny Desk Black History Month Series: On February 2, the NPR Desk Celebrates Black History Month kicked off with the YouTube premiere of the Jazz at Lincoln Center Orchestra Septet with Wynton Marsalis' live performance of movements from The Democracy! Suite. The live performance was filmed for NPR Tiny Desk at Jazz at Lincoln Center's Dizzy's Club and you can watch it via the player below. The Democracy! Suite, Marsalis' follow-up to the Pulitzer Prize-winning The Ever Fonky Lowdown, was released on January 15 via Blue Engine. Click here to order.
Featured photo by Jimmy Katz.
Like this article?  Get more when you subscribe.
Join thousands of other jazz enthusiasts and get new music, artists, album, events and more delivered to your inbox.