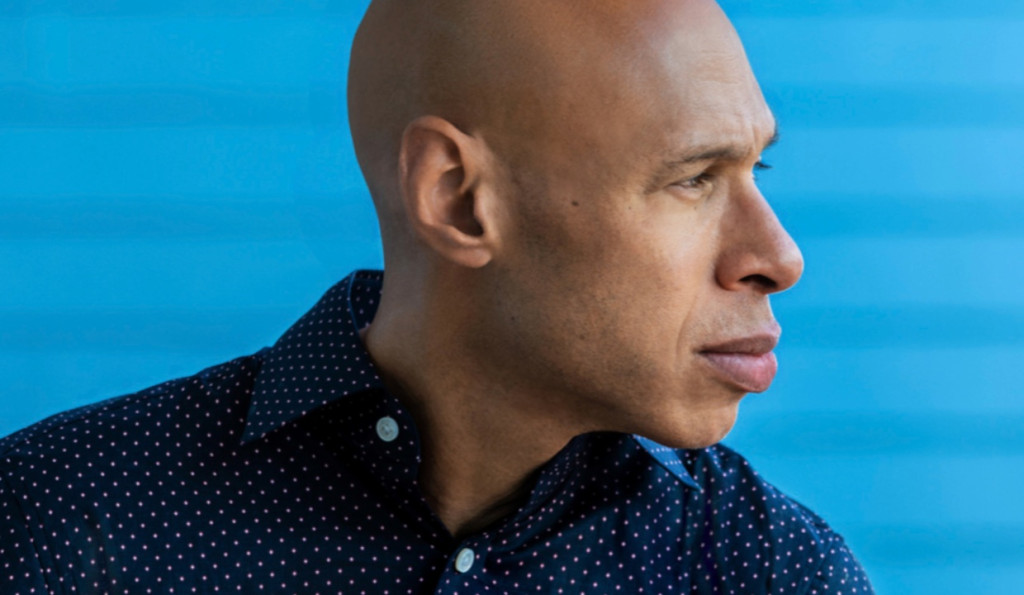 The Week in Jazz is your roundup of new and noteworthy stories from the jazz world. It's a one-stop destination for the music news you need to know. Let's take it from the top.
Noteworthy
Verve Presents Great Women of Song Series: Releases from Billie Holiday, Sarah Vaughan, Astrud Gilberto and Dinah Washington are now available as part of Great Women of Song, Verve's series paying homage to its extraordinary legacy of female vocalists. The series, crafted with a modern audience in mind, is enhanced with exquisite artwork and comprehensive liner notes, and is presented on exclusive marbled vinyl.
New Documentary Celebrates Cajun Music: Award-winning musicians Wilson Savoy, Joel Savoy, Kelli Jones, Kristi Guillory, and Jourdan Thibodeaux celebrate the rich history and cultural legacy of Cajun music in the new documentary, Roots of Fire. The film will have its Los Angeles premiere at Laemmle Royal on September 21, with co-directors Abby Berendt Lavoi and Jeremey Lavoi attending opening night. Watch the trailer via the player below.
Vince Guaraldi's A Charlie Brown Thanksgiving Soundtrack Released for the First Time: Lee Mendelson Film Productions has announced the first-ever release of the complete Vince Guaraldi soundtrack to A Charlie Brown Thanksgiving, the tenth animated Peanuts series that celebrates its 50th anniversary this year. The album will be released on CD, vinyl and digital on October 20, and includes the original recordings that comprise the 13 song cues of the Special, plus another nine bonus or alternative tracks that have never been released or heard before.
Salsa Christmas Classic Gets 50th Anniversary Vinyl Reissue: Craft Latino celebrates the 50th anniversary of salsa Christmas classic Asalto Navideño, Vol. II with a new vinyl reissue on September 29. Led by the duo of Willie Colón and Héctor Laboe, with the addition of cuatro master Yomo Toro, this classic salsa title includes such festive favorites as "La Banda," "Doña Santos," and "Cantemos."
New Albums
Jalen Baker, Be Still (Cellar): Jalen Baker, a remarkable voice in today's jazz vibraphone scene, offers seasoned reflections on his contemplative sophomore album, Be Still. The long-awaited follow-up to his 2021 debut album, This Is Me, This Is Us, will be released on July 7 and finds the artist alongside frequent collaborators, pianist Paul Cornish, bassist Gabriel Godoy and drummer Gavin Moolchan.
The Harry Allen Orchestra, With Roses (Triangle 7): Saxophonist/arranger Harry Allen applies his swinging, melodic ways to a program of ten original compositions by Roger Frankham with co-writers Bruce Brown, Roger Schore and Mark Winkler on his new album. Performed with an orchestra of revered musicians, With Roses also includes vocals by rising star Lucy Yeghiazaryan.
Various Artists, My Words Are Music: A Celebration of Sun Ra's Poetry (Omni Sound): Omni Sound released My Words Are Music: A Celebration of Sun Ra's Poetry on August 25. The album features recitations of the late jazz icon Sun Ra's poems by those he worked with and inspired, including Knoell Scott, Tara Middleton, L'Rain and more. Sun Ra Arkestra's Marshall Allen also performs kora on the album.
Luciana Souza & Trio Corrente, Cometa (Sunnyside): Luciana Souza and Trio Corrente celebrate the power of Brazilian songwriting traditions and the limitless expression of jazz in their collaborative project, Cometa. Recorded in São Paulo earlier this year, this album showcases a delightful fusion of originals and covers, exuding an uplifting spirit that mirrors a newfound optimism and Brazil's re-emergence following a period of social and political challenges.
Live Music and Festival News
Sara Serpa and André Matos Tour: Vocalist Sara Serpa and guitarist André Matos celebrate their new duo album, Night Birds, with an eight-city tour that will kick off on September 28 at Joe's Pub in New York City, New York. Check out all upcoming tour dates here. Night Birds marks the duo's return to recording after a seven-year hiatus and includes compositions, improvisations and a Bartok bagatelle, capturing Serpa's distinctive singing and Matos' sonic landscapes.
Joshua Redman Group Opens Tisch Music Season: Joshua Redman will perform a release concert for his new album, where we are, to open The 92nd Street Y, New York 2023/24 Tisch Music season on September 27. Tickets here. The album, which marks the saxophonist's first full-length project with a vocalist, Gabrielle Cavassa, and his Blue Note debut was released on September 15 and we included it in our list of ten albums released in September 2023 that you need to know about.
BMI Foundation Awards Charlie Parker Jazz Composition Prize to Joseph Herbst: The BMI Foundation presented saxophonist/composer Joseph Herbst with the 2023 Charlie Parker Jazz Compositions Prize and Manny Albam Commission for his piece "Where My Dreams Go to Die?" at the BMI Jazz Composers Workshop showcase at Symphony Space in June. The prize honors the memory of legendary jazz saxophonist and composer Charlie Parker. Included with the award is the $3,000 Manny Albam Commission to write a new work for the BMI/New York Jazz Orchestra, a 17-piece modern repertory ensemble, to be premiered at the following year's BMI Jazz Composers Workshop showcase.
Summer 2023 Jazz Road Artists Announced: South Arts has announced the Summer 2023 Jazz Road Artists, eleven artists and ensembles receiving funds from the Jazz Road Tours initiatives to promote and tour their artistry around the United States. Relaunched in 2022 by South Arts with funding from the Doris Duke Foundation and the Mellon Foundation, Jazz Road Tours annually supports approximately 50 jazz artists with grants ranging from $5,000 to $15,000 to cover a portion of tour expenses and tighten the pay gap between artists and presenters. Summer 2023 Jazz Road Artists were selected to support their performances between September 2023 through February 2024. Check out the full list here.
Featured photo by Zack Smith.
Like this article? Get more when you subscribe.
Join thousands of other jazz enthusiasts and get new music, artists, album, events and more delivered to your inbox.