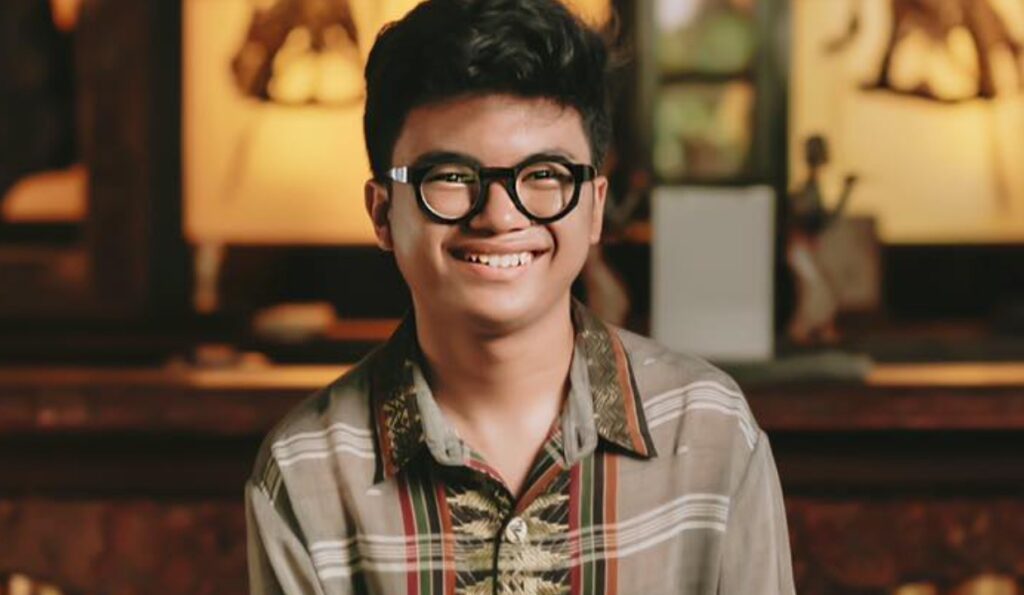 If you're looking for some great new music to discover this weekend, look no further than our weekly New Release Cheat Sheet. This week, we bring you the first of a series of new singles by Joey Alexander on Verve Records, a dramatic track from Vijay Iyer's forthcoming visionary album, new music from Jon Batiste and more.
New Songs and Videos
Joey Alexander, "Salt"
As he approaches his 18th birthday, pianist Joey Alexander follows his major-label debut album Warna, released via Verve Records last year, with three new singles. The first of these, "Salt," is out today, and will be followed by "Under the Sun" on April 23 and "Summer Rising" on May 28. "Salt" lays down a deep groove and features Alexander collaborating with his latest trio with bassist Daniel Winshall and drummer Tyson D. Jackson. It also finds him on Fender Rhodes for the first time on a recording. "Salt is essential in our lives just like blues is to jazz, and music in general," says Alexander via a press release. "As we live in a worried world right now, we all need a bit of blues to make us feel good."
Busty and the Bass, "ET Part II: Venus"
Montreal jazz-funk octet Busty and the Bass have released today their new EP, ET Suite via Arts & Crafts. The new EP features four new, sonically-diverse iterations of "ET" from their acclaimed 2020 album, Eddie. The EP features the legendary Verdine White of Earth, Wind & Fire as well as Afro-soul singer Pierre Kwenders, and a trio of artists from the band's Montreal community: Terrell Morris, Kallitechnis and Tika the Creator. You can hear the brilliantly funky single "ET Part II: Venus" via the player below and click here to order the EP.
Vijay Iyer Trio, "Entrustment"
Vijay Iyer has shared a new song from his forthcoming trio album Uneasy, featuring bassist Linda May Han Oh and drummer Tyshawn Sorey. "Entrustment" is one of the many dramatic moments on the album and it was composed by the pianist after a visit to the Gobi Desert to see Dunhuang, an assemblage of hundreds of Buddhist cave temples, created over several centuries from 500-1200 A.C.E. Uneasy will be released on April 9 via ECM. Pre-order it here.
Evan Arntzen, "Muskrat Ramble" feat. Catherine Russell
Canadian-born reedman/bandleader Evan Arntzen has shared his version of Kid Ory's famed standard "Muskrat Ramble," featuring Catherine Russell on vocals. This is a track from Countermelody, his third release as a leader, out on April 16 via Dot Time. The album is a celebration of the interplay, collective improvisation and soulful counterpoint that played such a big role in Black American music emanating from New Orleans in the first half of the 20th century via thirteen tracks, including covers and innovative compositions by Arntzen, trombonist Charlie Halloran and trumpeter Jon-Erik Kellso. Pre-order Countermelody here.
New Albums
Veronica Swift, This Bitter Earth (Mack Avenue)
Veronica Swift continues her ascendance as a 21st-century jazz torchbearer with her captivating second Mack Avenue album. Whereas 2019's Confessions was a more personal affair, This Bitter Earth is more universally-minded as she tackles sexism, racism, domestic abuse and other social issues via carefully curated materials. The program covers a wide range of musical genres – from jazz to vintage R&B to American musicals – and is performed with a team of kindred spirits, featuring in its ranks Emmet Cohen on piano. Order This Bitter Earth here.
Jon Batiste, We Are (Verve)
Jon Batiste's forthcoming genre-defying album, We Are, is a love letter to his Southern roots and the heritage of Black Music. Written and planned from his dressing room at Colbert and recorded in between sessions for the hit film Soul during the first wave of the pandemic, the album also features guest appearances from Mavis Staples, Quincy Jones, Zadie Smith, Trombone Shorty and many more. "We Are is a message of love for humanity," he says, "of humble reverence for our past and of a hopeful future, in which we are the ones who can save us." Order We Are here.
Behn Gillece, Still Doing Our Thing (Posi-Tone)
Still Doing Our Thing is a new release from vibraphonist Behn Gillece alongside pianist Art Hirihara, bassist Boris Kozlov and drummer Rudy Royston. Together, they bring their personal modern jazz sensibilities to a series of performances of new original compositions, seven out of ten of which were penned by Gillece. Recorded in the midst of the pandemic, this album is an elegantly lyrical, gracefully melodic and rhythmically focused showcase of four great musicians coming together, despite challenges, and truly "still doing their thing." Order it here.
Like this article?  Get more when you subscribe.
Join thousands of other jazz enthusiasts and get new music, artists, album, events and more delivered to your inbox.