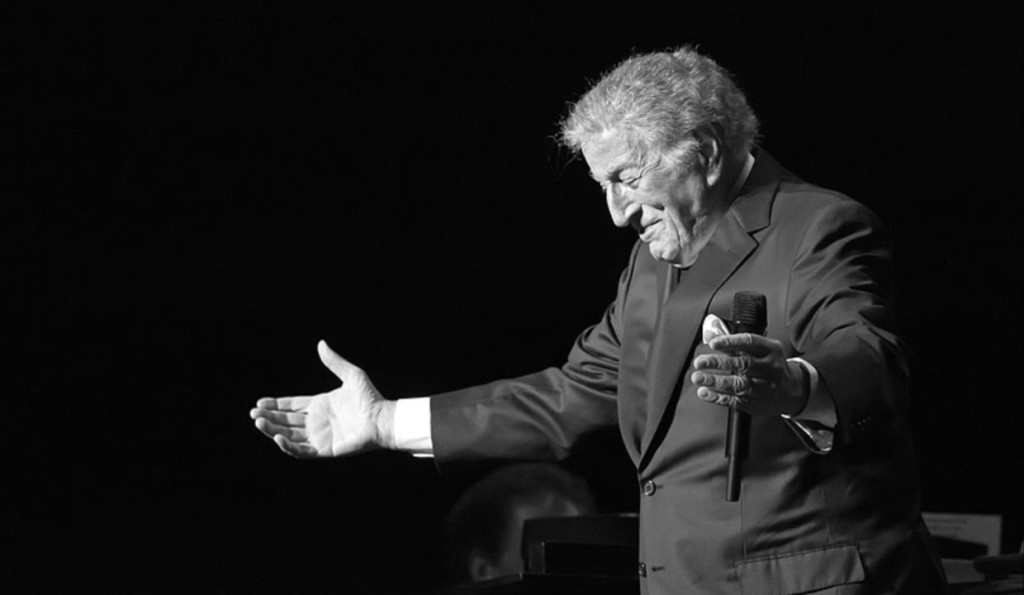 The Week in Jazz is your roundup of new and noteworthy stories from the jazz world. It's a one-stop destination for the music news you need to know. Let's take it from the top.
Noteworthy
Tony Bennett Dies: Legendary crooner Tony Bennett passed away at the age of 96 on July 21. One of the last remaining great American crooners, Bennett embarked on a musical journey by releasing his debut album n 1952, when he was in his mid-20s, and continued to make an impact on the charts throughout every subsequent decade of his life. Throughout his illustrious career, Bennett showcased his extraordinary talent by collaborating with a wide array of singers, from the iconic Frank Sinatra to the contemporary sensation Lady Gaga. His music resonated with millions worldwide, leading to the sale of countless records. Over the years, Bennett's exceptional contributions to the music industry earned him an impressive collection of 20 Grammy Awards, including a prestigious lifetime achievement award.
More ECM Records Hi-Res Reissues: ECM Records continues its series of Hi-Res reissues from its analog era. This summer's batch of digitalized Hi-REs releases includes seminal albums by Jan Garbarek, Chick Corea, Dave Holland, Thomasz Stanko, Jack DeJohnette, Eberhard Weber, Paul Motian, Ralph Towner, Egberto Gismonti and many more. Click here to visit the ECM store.
Blue Note Launches The Francis Wolff Collection: Blue Note Records has launched The Francis Wolff Collection, a new series of limited-edition fine art photography collector's pieces that celebrates the legacy of Blue Note co-founder and photographer Francis Wolff, as well as the musicians he loved. The series launched last week with a collection of one-of-a-kind pieces featuring Wolff's iconic photographs of John Coltrane at the 1957 recording session of his 1958 masterpiece, Blue Train. The Francis Wolff Collection is available exclusively on the Blue Note Store.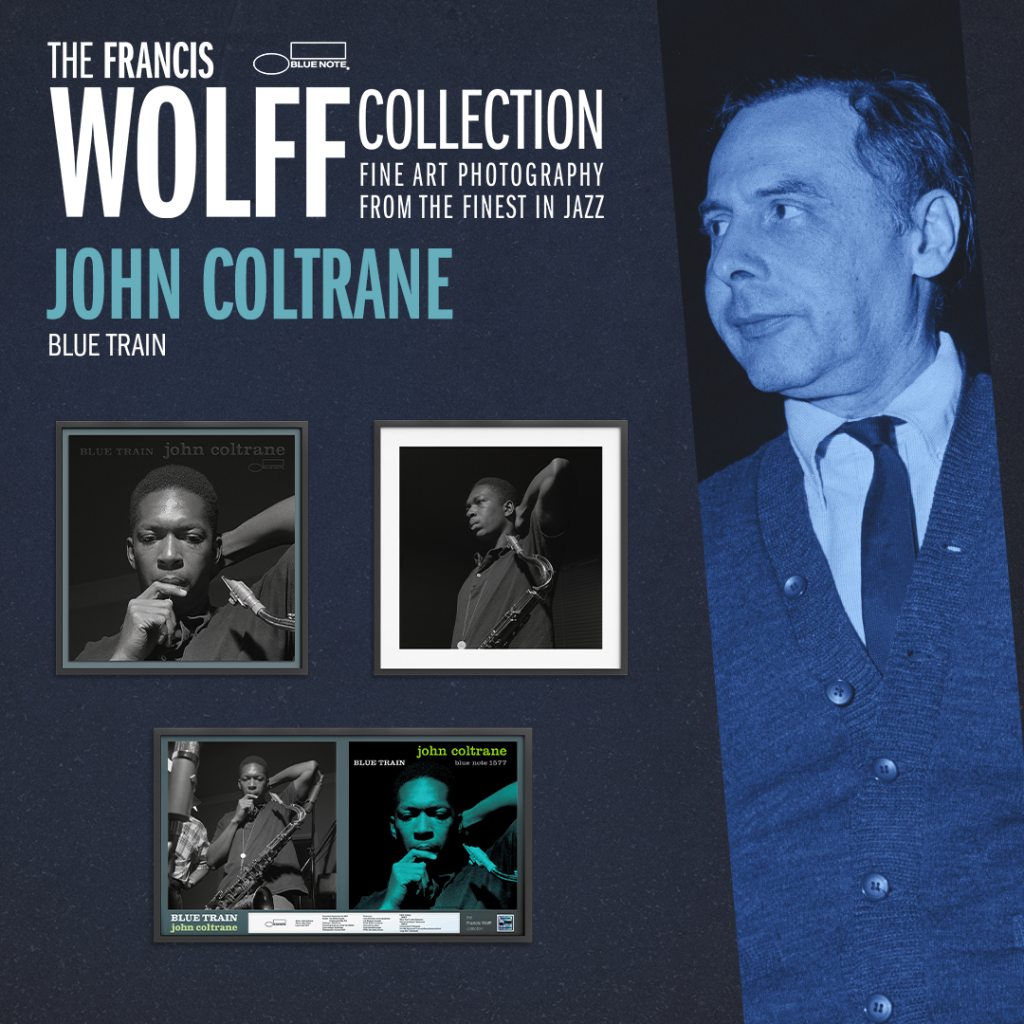 New Audiophile Pressing of Classic Dave Brubeck Holiday Album: Craft Recordings has announced the September 22 release of a new audiophile pressing of A Dave Brubeck Christmas. Originally released in 1996, this bestselling title marks the legendary pianist's sole holiday outing, as he interprets yuletide classics and stirring originals on solo piano. The new 2-LP edition features lacquers cut at 45 RPM by Ryan Smith, delivering the highest quality listening experience.
New Albums
Senri Oe, Class of '88 (Sony Masterworks): Japanese jazz piano virtuoso Senri Oe revisits his past as a superstar pop singer/songwriter, reimagining some of his 1980s and 1990s hits alongside his new originals in a jazz trio setting. Released on June 30, Class of '88 features him alongside bassist Matt Clohesy and drummer Ross Pederson.
Elina Duni, A Time To Remember (ECM): Swiss-Albanian jazz singer Elina Duni's A Time To Remember is a continuation of the special synergy that inhabited her acclaimed 2020 ECM release, Lost Ships. The album was released on June 16 and features the same quartet of Rob Luft on guitar, Matthieu Michel on flugelhorn and Fred Thomas on percussion/piano.
Gaea Schell, In Your Own Sweet Way (Saphu): Gaea Schell offers seven Latin-tinged original compositions, one straight-ahead original and three fresh takes on songs from the Great American Songbook on her new album, In Your Own Sweet Way. Returning to the studio after several years with a recording as a leader, Schell showcases her skills on piano and flute, and also sings on a couple of tunes.
Ben Wendel, All One (Edition): All One is the inspired, multilayered new album from saxophonist/composer Ben Wendel. Released on April 21, every one of the tracks on the album features a special guest, including Bill Frisell, Cécile McLorin Salvant, Terrence Blanchard and more, forming an all-star lineup all across the album.
Live Music and Festival News
Tilles Center for the Performing Arts at LIU Post Announces 2023/24 Season: The Tilles Center for the Performing Arts at LIU Post has announced its 2023/24 season of performances and events. The season includes presentations spanning multiple categories, including special events featuring John Legend and Lin-Manuel Miranda, as well as residency partnerships with Jazz at Lincoln Center and the Chamber Music Society of Lincoln Center, and much more. Click here to discover the full lineup.
Johnathan Blake Celebrates Blue Note Album Release at SMOKE Jazz Club: Drummer/composer Johnathan Blake recently announced the August 11 release of his sophomore Blue Note album, Passage, featuring his dynamic Pentad band with Immanuel Wilkins, Joel Ross, David Virelles and Dezron Douglas. The band will celebrate the record's release at New York's SMOKE Jazz Club on August 24-27. Tickets here.
Rockport Music Announces 2023/24 Season: Rockport Music has announced its 2023/24 season, which will feature robust jazz offerings, including performances by Christian McBride's New Jawn, Harold López-Nussa, Joshua Redman, the Jazz at Lincoln Center Orchestra with Brian Skonberg and Benny Benack III and many more. All performances are held at Rockport Music's Shalin Liu Performance Center at 37 Main Street, Rockport, Massachusetts. More here.
South Arts Announces 2023 Jazz Road Creative Residency Grant Recipients: South Arts has announced the 2023 Jazz Road Creatives, grant recipients of the Jazz Road Creative Residencies national program providing direct support for jazz artists with grants ranging from $5,000 to $40,000. These grants support self-defined residency activities that advance their artistry, creative exploration, community engagement, and lifework in jazz. Jazz Road Creative Residencies is a component of South Arts' larger Jazz Road initiative, a four-year national jazz program funded by the Doris Duke Foundation with additional support from the Mellon Foundation. More here.
Featured photo: Andy Witchger/Wikimedia Commons.
Like this article?  Get more when you subscribe.
Join thousands of other jazz enthusiasts and get new music, artists, album, events and more delivered to your inbox.