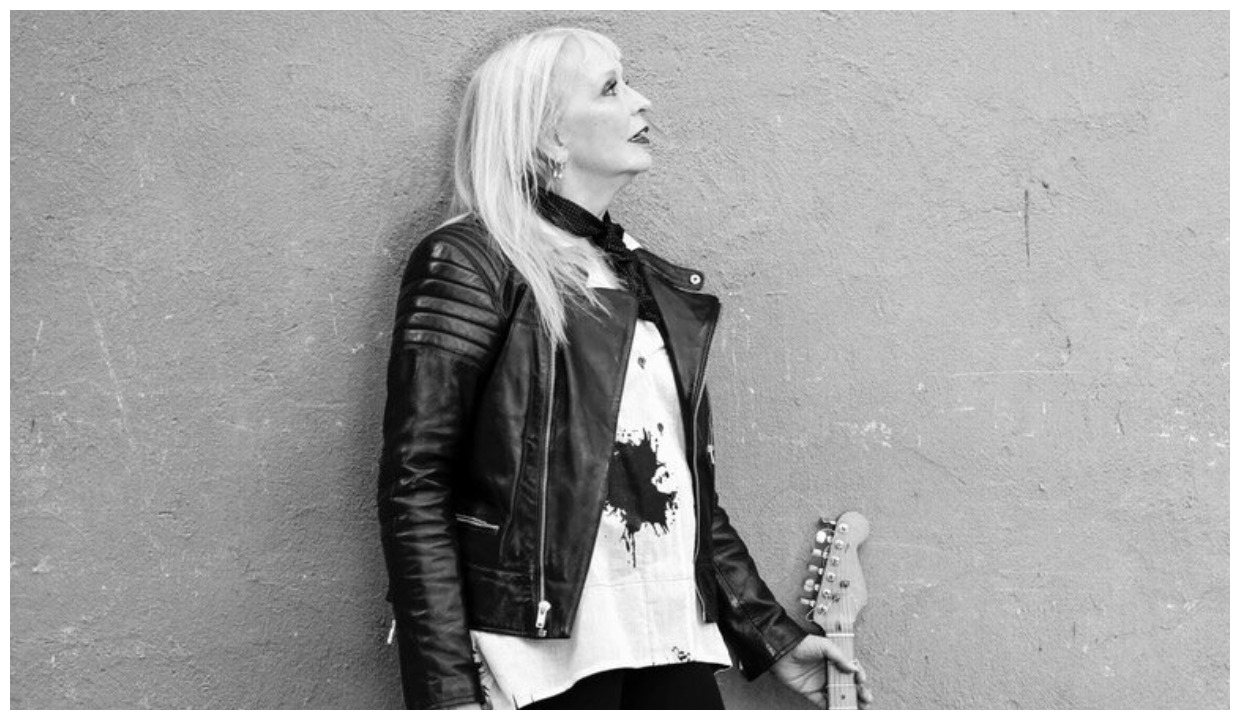 If you're looking for some great new music to discover this weekend, look no further than our weekly New Release Cheat Sheet. This week, we bring you the premiere of a new song from Leni Stern's forthcoming multicultural album, a new track from Tony Allen's first posthumous LP and more!
New Songs and Videos
Leni Stern, "Fonio" [Song Premiere]
Leni Stern's new single, "Fonio," is named after a delicious grain found all over Africa that is a staple of Senegalese cuisine. It is also featured in the guitarist/vocalist/producer's forthcoming album, Dance, as one of the songs of its joyful, multilingual set, colored with a blend of international rhythms. Dance will be released on June 4 and sees her fronting her cross-cultural New York quartet with Argentine keyboardist Leo Genovese and the rhythm duo of bassist Mamadou Ba and percussionist Eladji Alioune Faye, both originally from Senegal. Pre-order it here.
Trineice Robinson and Cyrus Chestnut, "Come Sunday"
Vocalist Trineice Robinson and pianist Cyrus Chestnut have shared their intimate duet performance of Duke Ellington's "Come Sunday." The track is from Robinson's long-awaited debut, All or Nothing, out August 2021, which brings together a lifetime experience and influences from jazz, R&B, gospel and classical music. Robinson says the track "definitely brings out my church influences… The concept behind it is that no matter what's going on, on Sunday things are going to make sense, even for a couple of hours." Order All or Nothing here.
Apifera, "Notre Damn" feat. Sharada Shashidhar
Apifera – the electronic jazz project of Nitai Hershkovits, Yuval Havkin, Amir Bresler and Yonatan Albalak – have shared a rework of their "Notre Damn" song featuring soothing-velvety vocalist from Sharada Shashidhar. This is a luscious rendition of the track from the band's debut album Overstand, released earlier this year via Stones Throw Records. "We love Sharada's soft tone qualities and the way her beautiful lyrics fit the original version," says Hershkovits via a press release.
New Albums
Damon Locks & Black Monument Ensemble, NOW (International Anthem)
Multimedia artist/activist Damon Locks and his multi-generational Chicago-based collective of artists, musicians, singers and dancers respond to the unrest of recent times with a new album of uplifting, anthemic and highly animated musical performances. Bringing a wide range of influences and personal experiences to the table, NOW is also a renewal of their mission for creating uplifting and activist music. Pre-order it here.
The Dave Weckl Band, Live in St. Louis Chesterfield Festival 2019 (Autumn Hill)
Live in St. Louis Chesterfield Festival 2019 captures a very special reunion performance by The Dave Weckl Band with the great jazz fusion drummer at the helm and founding band members Jay Oliver on keyboard and Tom Kennedy on bass joined on guitar by Buzz Feiten for the first time in over 20 years. Together, they perform a celebratory set with half the tunes culled from their acclaimed 1997 debut album, Rhythm of Soul. Pre-order Live in St. Louis Chesterfield Festival 2019 here.
Pasquale Grasso, Solo Ballads (Sony Masterworks)
Pasquale Grasso augments his 2020 EP Solo Ballads, Vol. 1 with five new solo takes on some of his favorite ballads. Solo Ballads is the first installment of a three-part album series set for release in 2021-2022, showcasing Grasso's eloquent classical technique, jazz phrasing, bebop rhythms and nimble fret musings that have distinguished him as a celebrated 21st-century virtuoso. Pre-order it here.
Feature photo: Sandrine Lee.
Like this article?  Get more when you subscribe.
Join thousands of other jazz enthusiasts and get new music, artists, album, events and more delivered to your inbox.