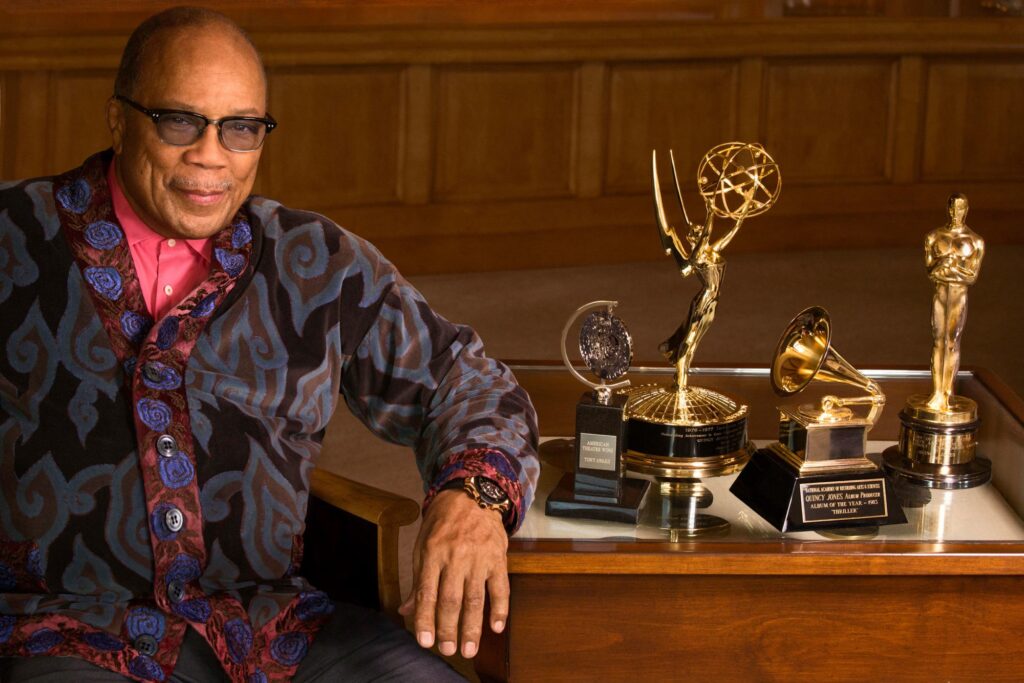 Over the years, I've written about my admiration for Quincy Jones on a personal level. Like legendary jazz producers Bruce Lundvall and Tommy LiPuma, Quincy was already legendary when we met. And as I did with Lundvall and LiPuma, I felt honored whenever I received a call, invite or request from him and even more so when in his physical presence. The ever-present support for JAZZIZ from these icons is one of the reasons why we're still here. Looking back it's clear that, on a professional level, I learned so much from each of them — from the stories, wisdom and contacts they shared with me, their risk-taking and vision of the future.  
In the late-'80s, Quincy got me to rethink the rap and hip-hop scene. Admittedly, I wasn't paying too much attention to it at the time because most of what I was hearing didn't speak to or appeal to me. But when he insisted that there was a new generation of young talented musicians and rappers that were entering the scene in the same way it happened in jazz nearly a half-century earlier, I dug deeper, though still not quite "getting it."  
It wasn't until I got an advance release of Quincy's Back on the Block, circa late 1988, and an invite to his record-release party, that things started to make sense. Quincy put his money — and his name, which appears atop the album — where his mouth is on a production that featured Sarah Vaughan, Ella Fitzgerald, Al Jarreau, Take 6 and Ray Charles on vocals, while ingeniously weaving in rappers Kool Moe Dee, Big Daddy Kane and Ice-T; all alongside tracks with solos by Miles Davis, Dizzy Gillespie, Herbie Hancock, James Moody and George Benson.
Q's Back on the Block party — like his world-shattering approach to Michael Jackson's Thriller — was not part of a record company marketing plan, but rather a genuine statement of the shape of things to come. And from that point on, we saw the movement he championed take flight — from London's acid jazz scene (including music from Us3 on Lundvall's Blue Note) and groundbreaking albums including A Tribe Called Quest's The Low End Theory, Meshell Ndegeocello's Plantation Lullabies and Branford Marsalis' Buckshot LeFonque. Each project echoed what Quincy had been saying all along: Rap is here to stay.  
Today, and included in this issue dedicated to the topic — from Gil Scott-Heron to Kendrick Lamar — we're seeing so many talented artists moving the music forward while incorporating jazz's rich heritage, much like Miles, Dizzy and Herbie did in earlier decades. As a result, we're being introduced to new directions in improvisation that maintain the spirit and the passion of the music we love.   
Join thousands of other jazz enthusiasts and get new music, artists, album, events and more delivered to your inbox.