The Week in Jazz is your roundup of new and noteworthy stories from the jazz world. It's a one-stop destination for the music news you need to know. Let's take it from the top.
Noteworthy
Yasiin Bey Backs Off Thelonious Monk Biopic: Yasiin Bey, formerly known under the moniker of Mos Def, has stepped back from a planned biopic of Thelonious Monk. The actor had been slated to play the lead in the film. T.S. Monk, the piano great's son, had previously announced that both the project and its announcement were totally unauthorized. "Let me be clear," stated Bey via a video posted on Instagram, "if the Monk Estate is not happy with it, if Mr. Monk III is not happy with it, then neither am I."
View this post on Instagram
Pharoah Sanders, Floating Points and Nubya Garcia in Mercury Prize Shortlist: The Hyundai Mercury Prize has announced its 2021 shortlist for Best British Album, the eligibility period of which ran from July 18, 2020, to July 16, 2021. Among the nominees are Floating Points and Pharoah Sanders with their collaborative album, Promises, and Nubya Garcia with her debut album as a leader, SOURCE. The winners will be announced during a ceremony set to take place at London's Hammersmith Apollo on September 9. Find out more here.
Web Web New Single Featuring Brandee Younger: Munich-based quartet Web Web have shared "Satori Ways," the single from their forthcoming spiritual jazz album Web Max, due out August 27 via Compost Records. The LP finds Web Web mastermind Roberto Di Gioia joined by German rapper/producer Max Herre for the first time. The track "Satori Ways" also features acclaimed jazz harpist Brandee Younger. Pre-order Web Max here.
Upper East Harlem Block Co-Named After Iconic Art Kane Photo: A block in Upper East Harlem – East 126th Street between 5th and Madison Avenues – will be co-named "Art Kane Harlem 1958 Place" in honor of photographer Art Kane and his iconic "Harlem 1958" photograph, also known as "A Great Day in Harlem." A co-naming ceremony will be held there in association with Uptown Grand Central and Jazzmobile on August 21, a date that marks the 63rd anniversary of the original photograph. Register here for this free event.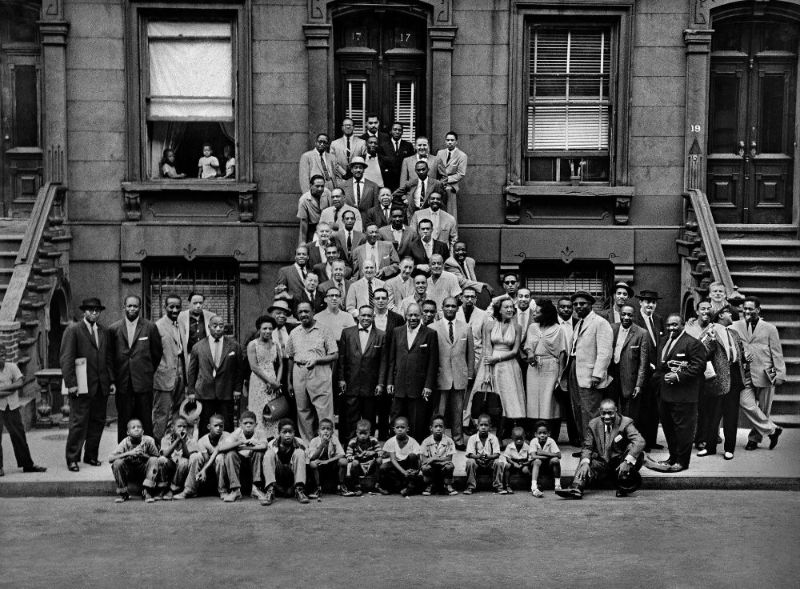 New Release Date for Somi's Reimagination of Miriam Makeba: Somi's forthcoming full-length tribute to legendary vocalist/activist Miriam Makeba will be released this October 8 on Salon Africana. This is an updated release date, as Zenzile: The Reimagination of Miriam Makeba had been previously slated for a July 30 release. The album is a celebration of Makeba's invaluable musical contribution and messages of social justice, which finds Somi in impressive company, including Ladysmith Black Mambazo, Nduduzo Makhathini, Gregory Porter and more. Pre-order it here.
New Documentary Exploring the Role of Native Americans in Popular Music History: RUMBLE: The Indians Who Rocked the World is a new film exploring Native American influence in popular music that reveals how early pioneers of the blues and jazz had Native American roots. The film is directed by Catherine Bainbridge and Alfonso Maiorana and will open the 4th edition of the Lumbee Film Festival. The festival will take place in Pembroke, North Carolina, on September 17-18, and showcases bold, original new films made by Native Americans, Indigenous Filmmakers, and American Indians.
Album Announcements
Antonio Adolfo, Jobim Forever (AAM): Renowned Brazilian pianist/composer/arranger Antonio Adolfo leads a stellar ensemble to pay tribute to the legendary Antonio Carlos Jobim on his new full-length, Jobim Forever, released on July 31. The record finds Adolfo imbuing nine of Jobim's most iconic compositions from the 1960s with his own unique artistry through inventive reharmonization, brilliant melodic improvisations and imaginative changes of meter and phrasing. Order Jobim Forever here.
Arturo O'Farrill and the Afro Latin Jazz Ensemble, …dreaming in lions… (Blue Note): GRAMMY-winning pianist/composer Arturo O'Farrill has announced the release of his full-length Blue Note debut, …dreaming in lions…, due out September 24. The LP presents two suites O'Farrill composed in collaboration with Cuba's Malpaso Dance Company, performed by his 10-piece Afro Latin Jazz Ensemble. One suite, "Despedida," is a meditation on farewells. The other, "Dreaming in Lions," is inspired by Ernest Hemingway's novel, The Old Man and the Sea. Pre-order the album here.
Joey DeFrancesco, More Music (Mack Avenue): Joey DeFrancesco offers the remedy for a challenging year by offering up ten new compositions and debuting a new trio with organist/guitarist Lucas Brown and drummer Michael Ode. More Music, due out September 24 via Mack Avenue, also finds DeFrancesco supplementing his organ virtuosity with trumpet, piano, keyboard, vocals and, for the first time, tenor saxophone. Pre-order it here.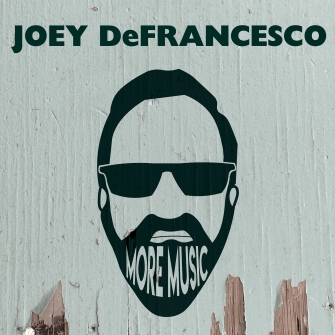 Andrew Cyrille Quartet, The News (ECM): Drummer Andrew Cyrille has been a force in improvisational music for more than 60 years. On The News, he returns to deliver an impressionistic sonic exploration with an updated lineup of his quartet with Bill Frisell, David Virelles and Ben Street. The album was recorded at Sound on Sound Studio in New Jersey in August 2019, and due out on August 27 on ECM. Pre-order it here.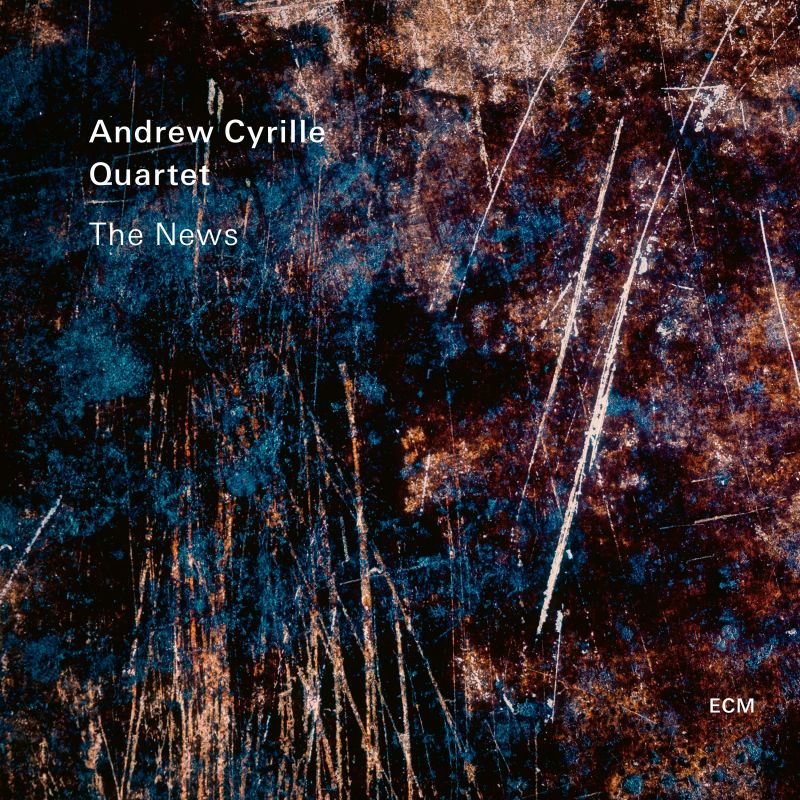 Live Music and Festival News
Ori-Gen Collective Festival in New York, September 9-10: This September, New York-based Ori-Gen Collective will present a two-night music event featuring some of the most innovative and forward-thinking artists from the Afro Pan-Latin Diaspora. The Ori-Gen Collective Festival will take place at Drom on September 9-10 and feature wide-ranging artists presenting new combinations of Latin American roots music, jazz and technology. Click here for more information and tickets.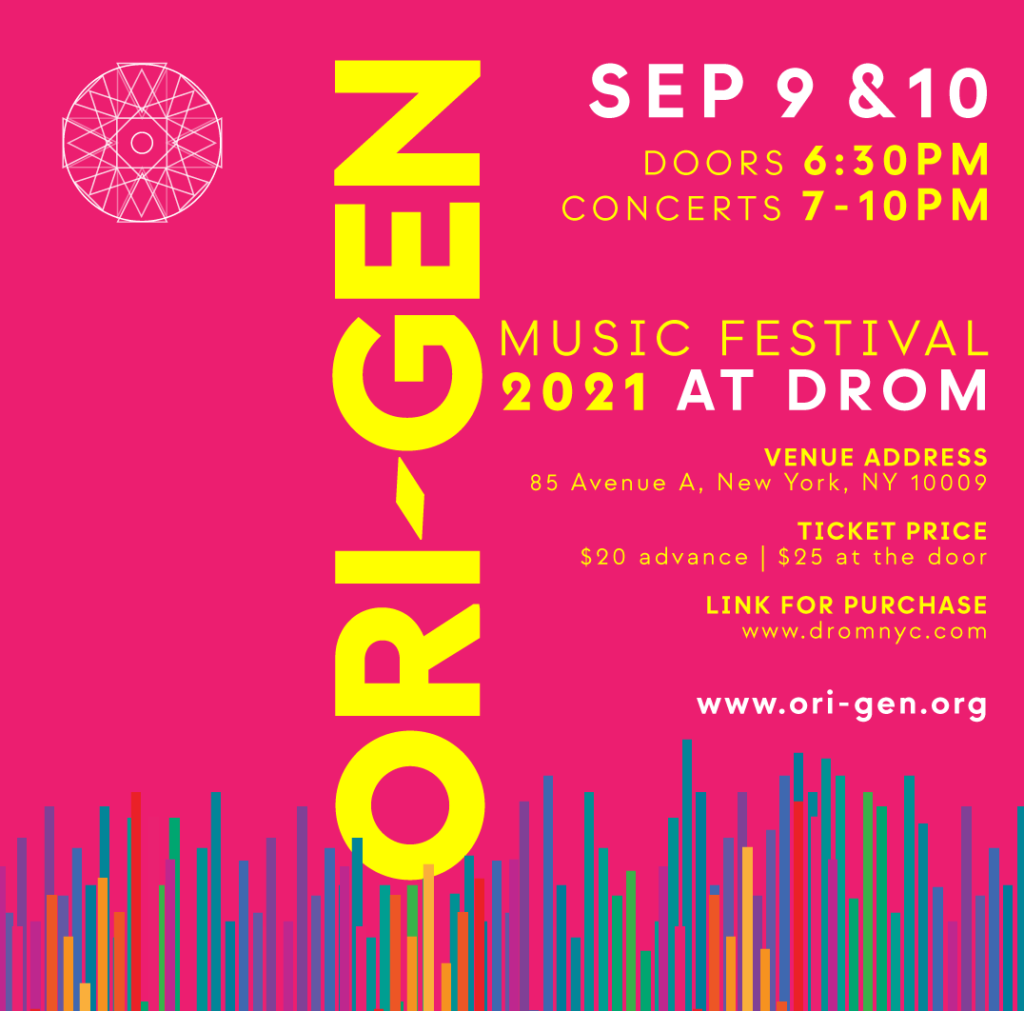 14th Angel City Jazz Festival Lineup Announced: Angel City Arts has announced the lineup of the 14th Angel City Jazz Festival, which will take place on October 1-15 in various venues across Los Angeles, California. This year's event will host fifteen concerts featuring live performances by the Mark Dresser 5 with Michael Dessen, Joshua White, the Jeff Parker and Elliot Sharp Duo, the Billy Childs Jazz Chamber Ensemble with special guest Dianne Reeves, and many more. It also marks the return to presenting concerts with live audiences after more than a year of virtual-only events. Click here for more info and tickets.

More Kurt Elling Tour Dates Announced: Kurt Elling will release his new album, SuperBlue, on October 8 via Edition. The full-length is a collaboration with co-producer/guitarist Charlie Hunter, and Corey Fonville and DJ Harrison of Butcher Brown. Ahead of its release, the SuperBlue band will be touring in the United States, United Kingdom, Belgium, France and Italy. Check out Elling's upcoming tour dates here.
Like this article?  Get more when you subscribe.
Join thousands of other jazz enthusiasts and get new music, artists, album, events and more delivered to your inbox.