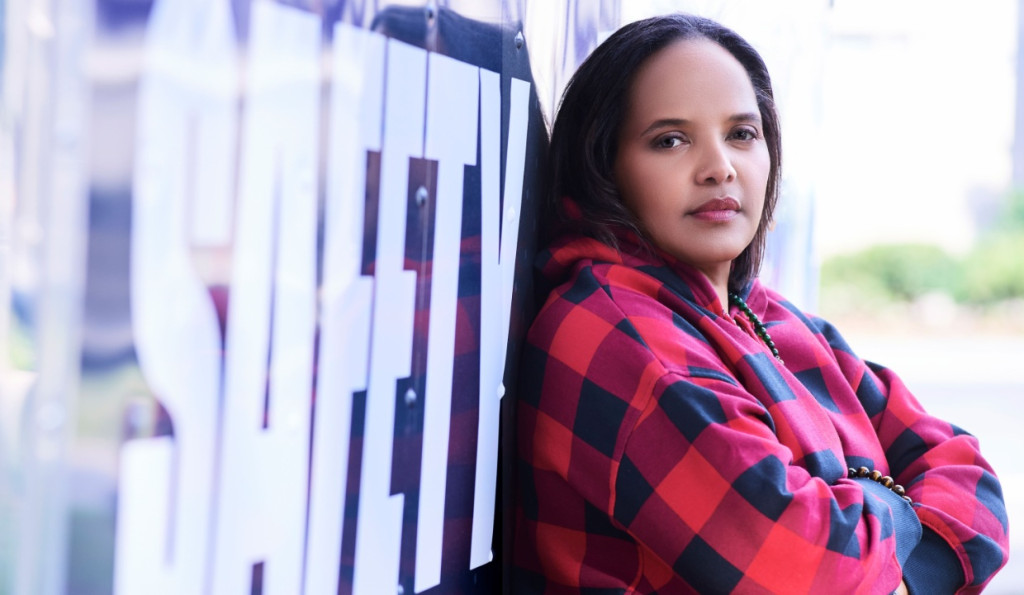 The Week in Jazz is your roundup of new and noteworthy stories from the jazz world. It's a one-stop destination for the music news you need to know. Let's take it from the top.
Noteworthy
Terri Lyne Carrington Debut Album To Receive First-Ever Wide Release: Terri Lyne Carrington's historic debut album, TLC & Friends, will receive its first-ever wide release via Candid Records on June 16. Recorded in 1981 when Carrington was just 16 years old, the album features Kenny Barron, Buster Williams, George Coleman and Sonny Carrington. Its candid release will feature original liner notes by Terry Lyne and Sonny Carrington, as well as a new essay by Dianne Reeves and more. It will be released on vinyl, CD and across digital platforms. Click here to listen to our recent JAZZIZ Podcast conversation with Terri Lyne Carrington.
New Bing Crosby Collection: The Bing Crosby Estate has released Bing at the Movies – Volume 1 on all streaming platforms. The collection features Bing Crosby's recordings of 16 songs featured in notable classic films, all recorded from various radio shows and television specials throughout the 1950s, 1960s and 1970s. The collection also brings eight rare recordings to digital streaming platforms for the first time ever. Listen to it via the player below.
Joshua Redman Signs to Blue Note: Joshua Redman has signed to Blue Note Records. The saxophonist will release his Blue Note debut, where we are, this Fall and will be touring the project across the United States and Europe following the album's release. "Blue Note albums have forever been an essential part of my musical (and spiritual) life — since well before I realized I even had one," says Redman via an official statement. "I look forward, with equal parts gratitude and giddiness, to embarking on this new phase in my recording journey, along with one of the greatest labels of all time."
Terrace Martin Partners with BMG: Terrace Martin has partnered with BMG in a new global recordings agreement to launch a brand new, multi-album jazz series with his record label, Sounds of Crenshaw. The first project in a six-album deal is scheduled for release this summer, with new music expected soon. "It feels great to be in business with a family that understands my vision," said Martin via an official statement.
New Albums
Joe Farnsworth, In What Direction Are You Headed? (Smoke Sessions): Drummer Joe Farnsworth maintains his ties with the past while looking to the future on his third Smoke Sessions full-length recording, In What Direction Are You Headed? For this album, Farnsworth assembled a new quintet featuring an all-star lineup with guitarist Kurt Rosenwinkel, saxophonist Immanuel Wilkins, keyboardist Julius Rodriguez and bassist Robert Hurst.
Keiko Matsui, Euphoria (Shanachie): Pianist/composer/humanitarian Keiko Matsui shares her dream for unity, serenity and happiness on her new recording, Euphoria, released on March 31. The all-star session joins Keiko with special guests Lalah Hathaway, Randy Brecker, Mike Stern, Kirk Whalum, Joel Ross, Grégoire Maret, John Beasley and more. Click here to listen to our JAZZIZ Podcast interview with Keiko Matsui.
Henry Threadgill Ensemble, The Other One (Pi): The Other One by Henry Threadgill comprises a three-movement composition, "Of Valance," inspired by percussionist/theorist Milford Graves and performed by a 12-piece ensemble. This is the musical component of a large multimedia work performed and recorded live at Roulette Intermedium in Brooklyn, New York, in 2022.
Wynton Marsalis, The Jungle (Blue Engine): Blue Engine has released The Jungle, the fourth symphony by Wynton Marsalis, which highlights the paradoxes that define New York City and serves as a meditation on what being human means today. Performed by the Jazz at Lincoln Center Orchestra alongside the Melbourne Symphony Orchestra, and recorded live in Hamer Hall in Melbourne, 2019, The Jungle is now available on all major streaming platforms.
Live Music and Festival News
South Arts Announces Spring 2023 Jazz Road Artists: South Arts recently announced the Spring 2023 Jazz Road Artists, 14 artists and ensembles receiving grants up to $15,000 from its Jazz Road Tours initiative to promote and tour their artistry around the nation. "We are excited to announce the Spring cohort of Jazz Road Artists and support bringing their work on the road to stages and audiences across the country," said Drew Tucker, Director of Jazz with South Arts. Check out the full list of Spring 2023 Jazz Road Artists here.
2023 Love Supreme Jazz Festival Lineup: The full Love Supreme Jazz Festival lineup is now confirmed, as the event prepares to return to Glynde Place in East Sussex, U.K., for its milestone 10th edition. Taking place from June 30-July 2, this year's programme is topped by Little Simz and Grace Jones, making Love Supreme the only major U.K. music festival with an all-female headline bill. Other acts scheduled to perform include Yussef Dayes, Marcus Miller, Tigran Hamasyan, Tower of Power, Thundercat and Immanuel Wilkins, among many others. More here.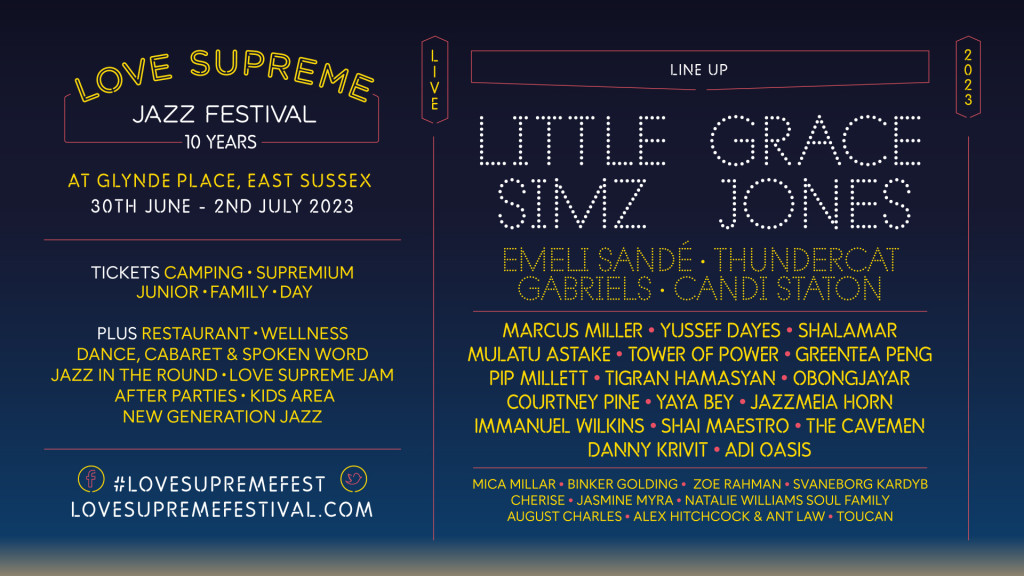 Arts for Art to Present Kidd Jordan Memorial Concert, June 19: Arts for Art will present a tribute to New Orleans improvised music legend Edward "Kidd" Jordan on June 19 at Brooklyn's Roulette on June 19. The star-studded event will include performances by members of the Jordan family, William Parker, Miriam Parker, William Hooker, Isaiah Coller and Patricia Nicholson, among many others. The event will be free and open to the public. More here.
Capital One City Parks Foundation SummerStage 2023 Opening Night Show, June 10: New York City's outdoor performing arts festival, Capital One City Parks Foundation SummerStage, will kick off its free 2023 summer performances on June 10 in Central Park with a soul and blues-flavored performance by St. Paul and The Broken Bones. The concert will feature opening sets by Say She She and Mwenso and the Shakes, and DJ sets by Alisa Ali. More here.
Featured photo by Michael Goldman.
Like this article?  Get more when you subscribe.
Join thousands of other jazz enthusiasts and get new music, artists, album, events and more delivered to your inbox.