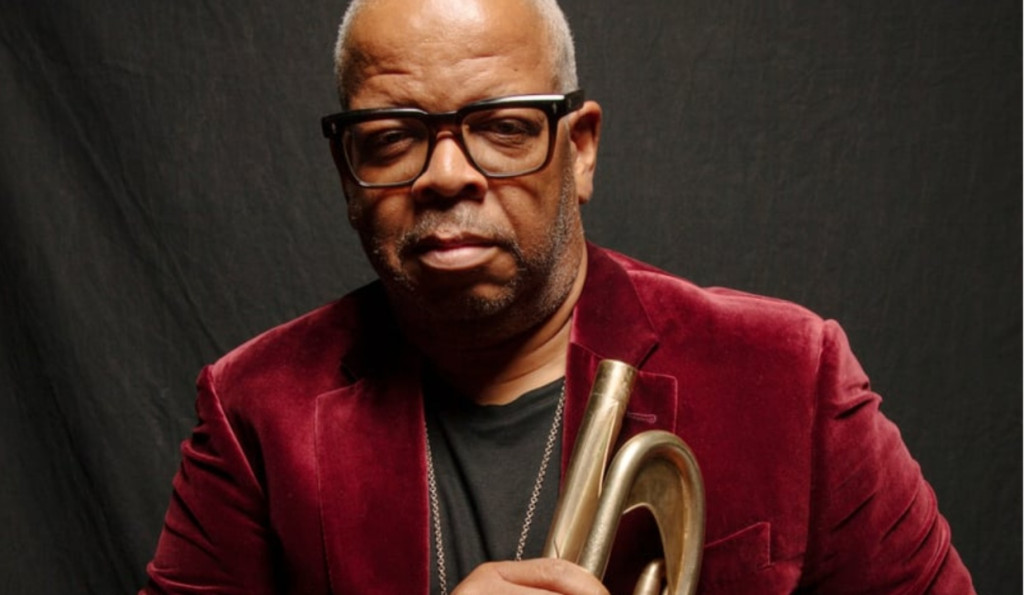 The Week in Jazz is your roundup of new and noteworthy stories from the jazz world. It's a one-stop destination for the music news you need to know. Let's take it from the top.
Noteworthy
Eve Risser Wins North Sea Jazz's Paul Acket Award: French pianist Eve Risser is this year's winner of the Paul Acket Award. The award is presented yearly by North Sea Jazz to an artist whose exceptional musical talents make them deserving of wider recognition. Risser is known for fusing fantasy with feminism, which she incorporates in a contemporary and experimental jazz style. Oslo Jazz Festival director Øyvind Larsen, one of the jurors of the Paul Acket Award, describes her as "of great significance to the European improvised scene. Her poetic playing is percussive and physical, ranging in form from solo performances to large orchestras."
Terence Blanchard to Receive George Peabody Medal: The Peabody Institute of The Johns Hopkins University has announced that Terence Blanchard will receive the George Peabody Medal for Oustanding Contributions to Music and Dance in America and speak at the Peabody Conservatory's graduation ceremony on May 24. The George Peabody Medal is the Institute's highest honor, recognizing artists and community leaders who have made a significant impact on American music and culture as innovators, trailblazers and public citizens.
Bing Crosby and Ella Fitzgerald Duets Album: The estates of Bing Crosby and Ella Fitzgerald have released a new album compiling original, remastered recordings of their duets from Crosby's radio shows throughout the 1940s and 1950s, and blend the masterful stylings of the two legendary vocalists. Bing & Ella was released in April in honor of Jazz Appreciation Month and is available now on all streaming platforms. It also marks the first release of the newly-announced Bing & Friends series, exploring Crosby's artistry and musical partnership with other pivotal artists.
Samara Joy Releases Deluxe Editions of GRAMMY-Winning Linger Awhile: Samara Joy released Linger Awhile Deluxe Edition, an expanded version of her GRAMMY-winning Verve debut album, on May 19. A D2C Exclusive LP with bonus material will also be released on June 16. Both editions include brand new music, plus fan favorites like "Guess Who I Saw Today" and "Can't Get Out of This Mood." Click here to listen to our JAZZIZ Podcast conversation with Samara Joy.
Previously Unreleased Chet Baker Studio Performances Out Now: Blue Room: The 1979 VARA Studio Sessions in Holland, a previously unreleased set of studio performances recorded in Holland by Chet Baker, was originally released as a two-LP set via Jazz Detective and is available now as a two-CD set and digital download. "It was thrilling to find these two sessions, where we can hear Chet in fantastic form with a great cast of supporting musicians," says Jazz Detective head Zev Feldman via an official statement. "It represents a welcome addition to Chet's discography, as he spent much of his time in Europe; a delightful find that we all felt strongly deserved a chance to see the light of day."
New Albums
Satoko Fujii and Otomo Yoshihide, Perpetual Motion (Ayler): Pianist Satoko Fujii and guitarist Otomo Yoshihide, two of the most influential figures in Japanese new music, meet for the first time on Perpetual Motion. Released on February 9, the album was recorded live at the Pit Inn in Tokyo and finds the two intrepid shapers of sound sharing an immediate chemistry.
Delia Fischer and Ricardo Bacelar, Andar com Gil (Jasmin): Gilberto Gil makes a rare guest appearance on a new tribute album to him by Brazilian singer/songwriters Delia Fischer and Ricardo Bacelar in honor of his 80th birthday. The album, Andar com Gil (Walk with Gil) was released on January 27 and honors Gil's unprecedented 60-year career in Brazilian music.
Charles Owens, Golden Moments (La Reserve): Saxophonist Charles Owens reimagines key pieces of popular music from the twentieth century his own way, digging deep into the meaning that certain songs carry for us, on his latest album. Golden Moments offers a creative approach to musical reinterpretation and features a quartet of like-minded creative musicians, with Daniel Clarke, Andrew Randazzo and Brian Caputo.
Alex Weitz, Rule of Thirds (Outside In): Saxophonist Alex Weitz showcases his devotion to straight-ahead jazz, classical music and rock-influenced odd meter at once on his new album, Rule of Thirds. Released on April 28, the album features his stellar quartet with pianist Tal Cohen, bassist Ben Tiberio and drummer Michal Piolet, performing eight original compositions and one arrangement.
Live Music and Festival News
92nd Street Y, New York, Announces Midsummer Musicfest, July 11-27: The 92nd Street Y, New York, has announced Midsummer MusicFest, a new summer festival debuting this year in celebration of its 150th anniversary. Envisioned as an annual summer, the festival launches this year with three weeks focusing on jazz from July 11-27 and will include 92NY's signature Jazz in July festival led by artistic director Bill Charlap, plus additional performances showcasing jazz's far-reaching influence. More here.
Capital One City Parks Foundation Announces 2023 Season: City Parks Foundation has announced the 2023 season of Capilat One City Parks Foundation Summerstage, New York City's outdoor performing arts festival, bringing 80 free and benefit shows to Central Park and 12 neighborhood parks across the five boroughs. Returning for its 37th year, the festival will once again showcase established and emerging artists from across the globe, presenting a multitude of genres, including jazz via performances by Jason Moran, The Comet Is Coming and the new edition of the Charlie Parker Jazz Festival. More here.
Azymuth European Tour Dates: Brazilian jazz fusion legends Azymuth have announced their 50th-anniversary European tour with shows booked across the continent for June and July 2023. The tour will also be in tribute to drummer Ivan "Mamão" Conti, one of the band's founding members, who recently passed away. Check out all upcoming tour dates here.
San Francisco Ballet Announces Floating Points and Arturo O'Farrill Commissions: San Francisco Ballet announced two world-premiere musical commissions within a full slate of innovative programming for its upcoming 2024 season, programmed by Artistic Director Tamara Rojo. U.K. electronic music producer and classical/jazz composer Floating Points has been commissioned to compose a new ballet score for orchestra and electronics that will reimagine the story of Pandora's Box, in collaboration with choreographer Aszure Barton. Rojo has also commissioned a new score from Afro-Latin jazz legend Arturo O'Farrill for a reimagined Carmen by Havana-born choreographer Arielle Smith. More here.
Featured photo by Cedric Angeles.
Like this article?  Get more when you subscribe.
Join thousands of other jazz enthusiasts and get new music, artists, album, events and more delivered to your inbox.