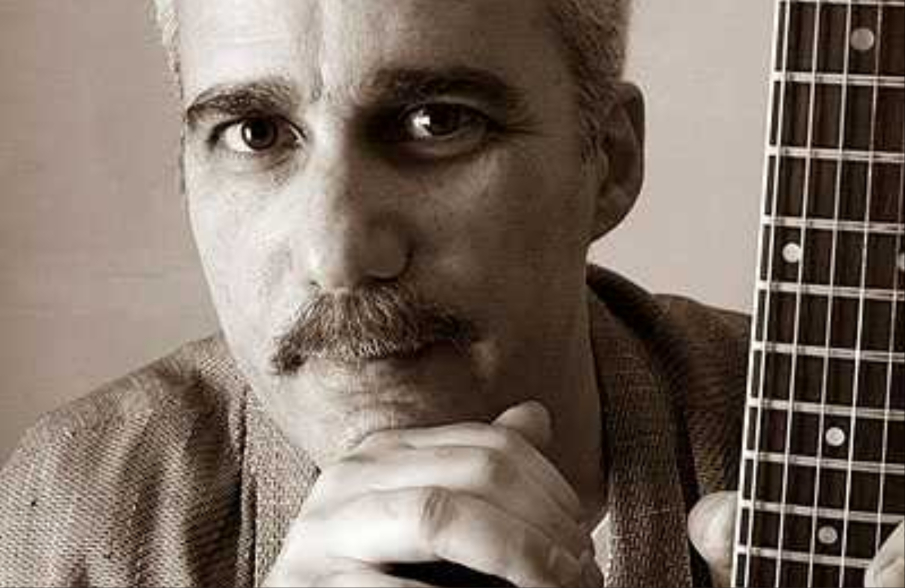 The JAZZIZ Not What You Think podcast series is intended to raise the question; What does this have to do with jazz? While guests are usually household names, not necessarily associated with jazz—from US Presidents to best-selling authors to rock stars and Hollywood actors—they all have one thing in common; a palpable passion for playing or listening to jazz. These conversations with JAZZIZ Publisher Michael Fagien offer unprecedented access to watch and listen to some of the world's most celebrated people talk about the music we love.
The son of famed songwriter Sammy Cahn, Steve Khan has engaged in musical explorations as colorful and contrasting as the various explanations for the different spellings of father and son's last names. With the help of Bobby Colomby and Bob James, Khan's recording career took off in the '70s with Brecker Brothers-influenced albums (featuring James, Michael and Randy Brecker, David Sanborn, Mike Mainieri, Ralph MacDonald, Rob Mousey, Steve Gadd and Don Grolnick) on Columbia with album covers featuring the artwork of Jean-Michel Folon. In 1980, Khan recorded a game-changing album of solo guitar interpretations of his earliest jazz inspirations from Thelonious Monk to Wayne Shorter. At around that time, Khan's unique playing caught the attention of Steely Dan's Donald Fagen who enlisted the guitarist on the band's 1980 album Gaucho — this is how most of the world first heard Khan's playing, but he's not comfortable with the fact that those sessions often erroneously define him. After touring with Weather Update and Steps Ahead, Khan joined forces with Anthony Jackson, Manolo Badrena and Steve Jordan to form what became known as Eyewitness. He also added his signature sound to a few concept/tribute projects (The Beatles, Cal Tjader, The Beach Boys); recorded a string of a straightahead trio projects with Jack DeJohnette, Ron Carter, Al Foster and John Patitucci; and served in a production role for fellow guitarists Larry Coryell, Mike Stern, Biréli Lagrène and Bill Connors. Khan's most recent twist is a collaboration with Take 6's Mark Kibble.
The guitarist talks about all of this with JAZZIZ Publisher Michael Fagien in another episode of JAZZIZ Not What You Think.
Featured photo courtesy of the artist.
Like this article?  Get more when you subscribe.
Join thousands of other jazz enthusiasts and get new music, artists, album, events and more delivered to your inbox.