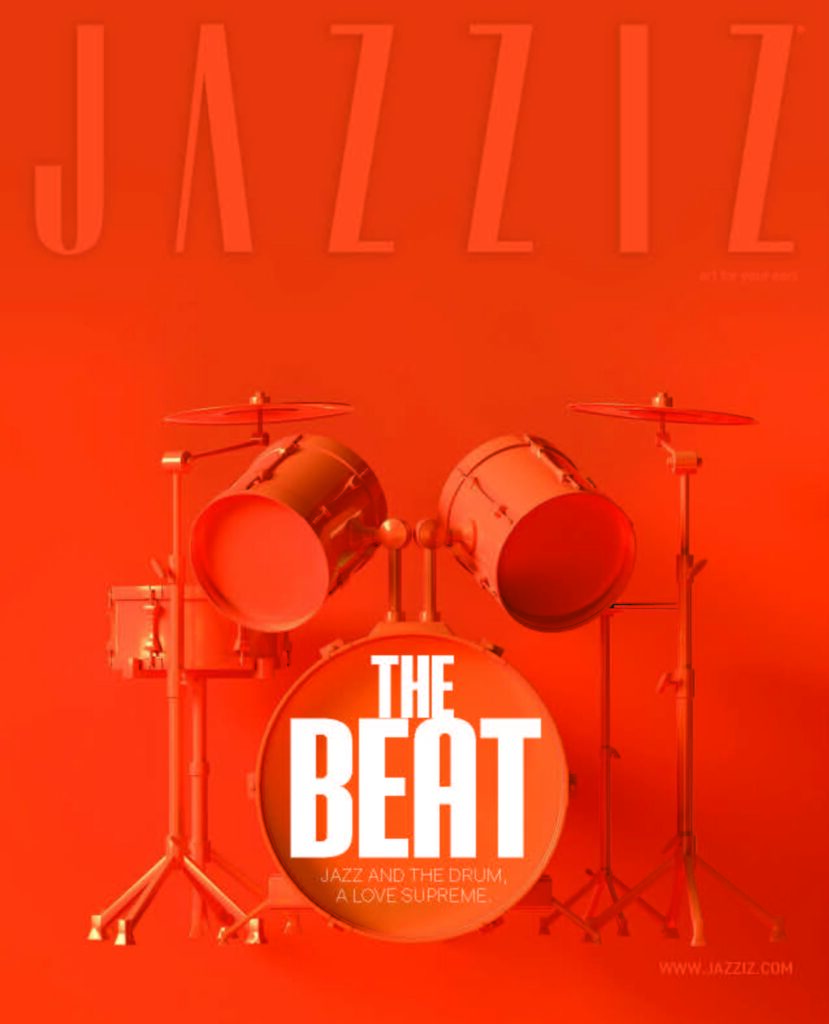 Disc One: The Drum Thing
As a quartet that expanded to a quintet with the addition of a second horn, Mostly Other People Do the Killing generated a buzz in the early 2000s with its attention-grabbing moniker and daringly original music. The band's reputation spread with recordings that simultaneously spoofed and honored classic jazz album covers, and with its stubborn adherence to name songs after towns in bassist and composer Moppa Elliott's native Pennsylvania. While the personnel has been pared down to a trio — Elliott, pianist Ron Stabinsky and drummer Kevin Shea — the group's commitment to crafting quirky, often bitingly humorous music continues unabated on its latest release Disasters Vol. 1 (Hot Cup). As does its obeisance to Pennsylvania, although this time, Elliott curated a list of towns where both natural and manmade disasters have occurred, e.g., "Three Mile Island" and "Johnstown," where a nuclear reactor accident and repeated devastation from flooding, respectively, have immortalized those locales. But Disasters is far from a gloomy listen. For example, MOPDtk engage in a little too gleeful (almost manic) blues-infused breakdown on "Centralia," included here, which imagines a happy exodus from the town where noxious fumes from a raging mine fire bedevil residents as they seep to the surface. Shea keeps pace — and converses noisily — with Stabinsky's pounding piano, his aggressive sticking and Elliott's unrelenting bass lines ratcheting up the tension. An industrial-sounding coda, provided by Shea on drums and electronics, ends the tune on a dystopian note. Despite its theme, the music contained within Disasters is great fun, in a kind of dance band on the Titanic sort of way.
For his second recording with his Triple Double ensemble, drummer and composer Tomas Fujiwara wanted to capture the immediacy of the classic jazz sessions that he and his bandmates revere. His established relationships with these musicians were rooted in trust, so he knew they would be up to the challenge of seeing and playing the music for the first time in the studio and delivering dynamic performances. His trust was well founded, as can be heard on the recently released March (Firehouse 12). The opening track, "Pack Up, Coming for You," introduces the mix-and-match methodology employed throughout the album, as cornetist Taylor Ho Bynum, guitarist Mary Halvorson and Fujiwara work through an anxious theme that grows increasingly intense before they hand over the proceedings to their twin trio (trumpeter Ralph Alessi, guitarist Brandon Seabrook and drummer Gerald Cleaver). The mirrored ensembles then combine forces for the riotous conclusion. As the album's title alludes, the music is meant to convey a sense of urgency during uneasy times, as well as a hopefulness that things can get better when people take action to make them so.
The pandemic has been rough on man`/y musicians, but Henry Cole faced some particularly grueling challenges. In the early days of COVID-19, the drummer-composer's New York City apartment was gutted by fire. He returned to his native Puerto Rico, but subsequent pandemic lockdowns made jobs scarce. Fortunately, a ray of light shone on Cole in the form of a Doris Duke Charitable Foundation New Jazz Works grant. The drummer, who has played with Miguel Zenón, David Sánchez, Gary Burton and Fabian Almazan, among others, set out to craft a work that would honor his ethnic roots, as well as recognize the trying moment in time in which we're living. The resulting Buscando la Vida (La Musica Artesanal) does just that, as Cole's music reflects the struggle to triumph over adversity, or as he puts it in his album notes, the "fight or fly energy we carry — the life inside us and around us." That theme is evident from the album's opening track, "No Estamos Solos" ("We Are Not Alone"), a soaring, sweeping melody in which Cole's jazz ensemble, Villa Locura, is bolstered by the mighty, Netherlands-based Metropole Orkest. The song was inspired by Cole's realization that, even by serendipity, you could meet people who think and feel similarly, who've experienced similar situations, and that the universe needn't be quite so lonely, even during a pandemic that's robbed so many of so much. "In the midst of so much death," Cole says, "I decided to look for life."

Firmly entrenched in the New York jazz scene, drummer Aaron Seeber makes his debut recording as a leader with the aptly titled First Move (Cellar Live). The SUNY Purchase grad helms an all-star quintet comprising vibraphonist Warren Wolf, saxophonist Tim Green, pianist Sullivan Fortner and bassist Ugonna Okegwo. And, as a student of the giants of jazz drumming, it's unsurprising that Seeber would include a composition by Al Foster, who is best known for his contributions to Miles Davis albums such as On the Corner, Big Fun and The Man With the Horn. Foster also led his own recording sessions, including the one for his 1997 release Brandyn, the title track of which was composed for his young son of the same name and covered here by Seeber and company. Brandyn would meet a tragic fate when he was shot to death at the age of 31 in 2017, but he was immortalized in Foster's song, which is full of hope and expectation. (Foster would reprise the song on his 2019 release, Inspirations & Dedications, in a brief but poignant piano trio rendition.) Seeber's quintet returns the tune to its joyful origins. Their spirited live version brims with a quiet optimism reflected in the sparkling interplay among Wolf, Green and Fortner, as well as in the rhythmic uplift of Okegwo and the drummer himself, who remains busy but never over-the-top in what amounts to a life-affirming performance.
Guitarist-vocalist Jana Herzen has been on a creative roll. On the heels of a series of collaborative recordings with her husband, bass virtuoso Charnett Moffett, the Motéma Records chief has issued a heartfelt solo version of "Somewhere Over the Rainbow." A needed balm for trying times, Herzen's version includes the little-heard introductory verse to the song, which was not included in Judy Garland's peerless performance in The Wizard of Oz (and which itself nearly ended up on the cutting-room floor). Heavy with emotion, laced with longing for a better world, Herzen's lullaby-like delivery takes on an added dimension in the bleak and wearying days of COVID, political and cultural division and racial injustice. The singer's quiet acoustic fingerpicking provides poignant accompaniment and reveals her jazz leanings, as does her vocal phrasing. In addition to releasing music by Herzen and Moffett, Motéma has generated excitement with recordings by the likes of the Jihye Lee Orchestra and Terri Lynne Carrington, and helped raise the profile of artists such as Melissa Aldana, Joey Alexander and Gregory Porter.
As the jazz world more or less shut down in New York City in 2020, Brooklyn-based drummer and composer Clemens Grassman decided to concentrate on his playing and writing. Converting his bedroom into a makeshift studio, the Berlin native honed his technique and worked on tunes that reflected the new pandemic reality. When things began to open up, in the Big Apple and elsewhere, Grassmann recruited friends and associates and began recording the music that appears on his new release, Grass Machine (Grassmann Music). The Berklee College of Music graduate and his colleagues took inspiration from the hallowed walls of the Rudy Van Gelder Studio, in Englewood Cliffs, New Jersey, where the album was recorded and which is reflected in the dynamic straightahead performances they produced. The lead-off track, "Re.Op," begins with a lilting melody, Grassmann's speedy sticking, a taut bass line and horn harmonies that wouldn't have sounded out of place on an Art Blakey and the Jazz Messengers session. The tune simmers with an underlying tension expressed by the push and pull of the rhythm section — pianist Chris McCarthy, bassist Cole Davis and Grassmann — and becomes more pronounced in the querulous conversation among tenor saxophonists Sam Dillon and Chris Bittner and alto saxophonist David Milazzo. McCarthy's solo soothes the agitated proceedings considerably, and Grassmann dials down the intensity of his attack, at least temporarily. The tune winds down to a somewhat unsettling conclusion, which seems fitting for the times in which we're living. (Note: We misspelled Grassmann's name pretty badly on the accompanying CD's back cover. While there's most certainly a "Clarence Clemons," there is no "Clarence Grassman" of which we're aware. We regret the error.)
Responding to the question of why jazz bands don't play more songs that today's audiences will recognize, drummer Dave Potter decided to mine a rich melodic vein: 1970s-1980s music. The North Carolina native arranged a mixtape's worth of hits from the ear-friendly era, injecting swing and improvisation into songs by Prince, Peter Gabriel, Tears for Fears, Living Colour, Steve Winwood and The Doobie Brothers. The results can be heard on his band's eponymous release Dave Potter and Retro Groove (Square Biz), the cover and inside artwork of which are designed to look like a vintage arcade video game. That's not to say Potter doesn't play straightahead jazz or honor the music's history; after all, he was mentored by Marcus Roberts, was selected to join the elite Louis Armstrong Quintet at the University of New Orleans and is a member of the Jason Marsalis Vibes Quartet. In fact, the Atlanta-based drummer brings solid post-bop sensibilities to his interpretations of the retro radio hits, aided by a first-rate quartet comprising saxophonist Miguel Alvarado, pianist Angelo Versace and bassist Terrell Montgomery. Consider the album's final track, an uptempo read of the ballad "I Can't Help It," a Stevie Wonder/Susaye Greene composition recorded by Michael Jackson in 1979. Retro Groove picks up on the song's positive vibe and sprints with it, powered by Potter's aggressive attack.
The music of drummer-composer Kabir Dalawari is informed not only by jazz but also by cognitive psychology, both of which he studied while earning a master's degree at Loyola University in Chicago. So it's fitting that he'd weave his knowledge of neuroscience into the original compositions comprising his debut recording, Awareness (self-released). Dalawari's interest in the field may have been inspired by his younger brother, who is autistic and for whom the album's title track was written. Dipping into the vital Chicago jazz scene that nurtured him, the drummer leads a sterling quartet featuring alto saxophonist Kyle Brooks, pianist Eric Arroyo and bassist Matt Ulery, the latter of whom was his composition teacher. The album's opening track, "A Moment in Time," begins with Brooks' edgy unaccompanied solo sounding a fanfare of sorts. With the addition of the rhythm section, the tune is, by turns, exuberant, contemplative and fretful, its various time signatures and colors shifting with the mood. Unsurprisingly, Dalawari relates in the album notes, he wrote the song about his early efforts in composing, and certainly it reflects the joy, anguish and hard work that accompanied his first forays. Ultimately, the song reaches a quietly ebullient conclusion, as the drummer celebrates the satisfaction that comes with mastering new skills. And certainly, he has plenty to celebrate, as evidenced by the original compositions that make up his auspicious debut.
As he mentions in the liner notes to his self-released album Be With Me, drummer-composer-arranger Matt Gordy originally intended to title his new collection Dedications. After all, the Los Angeles-based musician tips a cap to many influential artists, including Count Basie, Mulgrew Miller, Mal Waldron and Oscar Peterson, to name a few. Gordy made the move from his longtime base of Boston to L.A. more than 15 years ago. He's since established himself as a go-to player on the Left Coast jazz scene, from whence he culled the Jazz Tonite Sextet that accompanies him on Be With Me. The album title on which he settled comes from one of his compositions, which is based on the chord changes to Joni Mitchell's "A Case of You," and embraces all the people who've encouraged him over the years (including his brother, Roger, who died last year). Named for its forward momentum and punning on the Daylight Savings Time mantra, the track "Spring Ahead" is a contrefact of Chick Corea's "Spain," featuring Gordy's new melody unfolding over Corea's chord changes. Saxophonist Jeff Ellwood, trombonist Ido Meshulam and trumpet/flugelhorn player Ron Stout comprise the lively horn section, blowing over the brisk rhythms provided by pianist Alan Pasqua, bassist Chris Colangelo and Gordy. Compelling solos by Ellwood, Stout and Pasqua precede the ensemble's soaring finish, ending on an up note that recalls the positivity of the late Corea.
If it seems to some jazz fans that vocalist Eugenie Jones materialized out of the ether, well, that's understandable. The longtime Seattle resident had earned an MBA, married and raised a family all before putting out her debut recording Black Lace Blue Tears in 2013. The album revealed a fresh voice, not just through her approach to jazz singing, but in her songwriting, both of which graced her follow-up album Come Out Swingin' in 2015, as well. For her third album, Jones has recorded two discs' worth of material, encompassing original and standard material and released under the apt title Players (Open Mic). Jones enlisted the talents of veteran and rising star musicians on sessions from New York City to Dallas to Chicago and back home to Seattle, lending a variety of textures and feels to the various tracks. In Chicago, for example, she connected with bassist Lonnie Plaxico on the recommendation of bass stalwart Reggie Workman, with whom she recorded in New York. The Chicago group was rounded out by trumpeter Marquis Hill, pianist Kevin O'Connell and drummer Xavier Breaker, who bring a sultry, late-night vibe to Jones' "Red Dress," included here. Expressing personal empowerment and self-affirmation, Jones extols the magic of the title garment and the confidence that comes with knowing one is dressed to kill. "Don't worry, baby," she sings, "I only use these powers for good."
Disc Two: The TUM Thing
A landmark 1976 recording, Juhani Aaltonen and Henrik Otto Donner's Strings, married jazz improvisation with orchestration. While the Finnish musicians were following in the footsteps of artists such as Charlie Parker and Cannonball Addreley, Aaltonen and Otto Donner's concept utilized the strings as equal partners with Aaltonen's tenor saxophone, helping to establish mood and atmosphere rather then merely sweeten the session. The pair re-examined and updated the work decades later with the release of 2003's Strings Revisited (TUM), on which they re-recorded three of the songs from the original album and issued three new pieces by Otto Donner, who had composed and arranged the music on the original, as well. For the redux, creative jazz veterans Reggie Workman and Andrew Cyrille, on bass and drums respectively, joined Aaltonen in Helsinki, rehearsing and performing concerts with the Avanti! Chamber Orchestra — conducted by and Otto Donner — and then entering the studio and laying down the tracks that comprise the album, all of which are first or second takes. "Evolution Vamp," one of the new compositions, kicks off the recording, opening with Workman's doomy bass lines and Aaltonen's pensive and breathy tenor. The strings make a dramatic entrance, the effect of which heightens the tension and adds to the cinematic quality of the performance, a sort of melding of smoky film noir soundtrack and Bernard Herrmann Hitchcock score. Workman's plangent pizzicato and Cyrille's expert shading on snare and cymbals further contribute to the track's interiority, all of which is deeply unsettling in the best possible way.
In 2003, guitarist Raoul Björkenheim and drummer Lukas Ligeti released a set of evocative duets under the album title Shadowglow (TUM). The Finnish-American Björkenheim and the Austrian-born Ligeti, the son of celebrated modern composer György Ligeti, both made their mark on the New York improvisational music scene. They were a formidable team, their dark, propulsive music spanning various cultures and genres, their exotic soundscapes incorporating African and Asian rhythms and instrumentation, as well as touching on aspects of jazz fusion. Recorded at Bill Laswell's studio in New Jersey, the sessions were freely composed on the spot by the participants, who are longtime associates. Chinese tam-tam, 12-string guitar, steel guitar, electric viola da gama and log drums are among the implements in the duo's arsenal, and they incorporate influences from Korean pansori vocal music to Afro-pop to Coltrane throughout. Somewhat reminiscent of Bill Frisell's signature take on Americana, "In the Flesh" is a dialog between Björkenheim's sparse, shimmering strings and the subdued menace of Ligeti's kick drum, pattering snare and cymbals that grows in intensity before returning to quiet conversation. The piece unfolds like a succinct playlet, full of character and conflict, that tells its tale in brief, deft strokes. Nearly 20 years later, a follow-up would be most welcome.
Comprising four conservatory-trained Finnish musicians, the Ilmiliekki Quartet quickly piled up the accolades upon its founding in 2002. In addition to taking first place in the Young Nordic Jazz Comets competition and being named Young Artist of the Year by the Finland Festivals group, the group earned the Teosto Prize from the Finnish Composers' Copyright Society for its debut 2003 release March of the Alpha Males. For its follow-up, 2006's Take It With Me (TUM), Ilmiliekki took its inspiration from vocal music. As trumpeter and composer Verneri Pohjola relates in the album notes, his teachers had always encouraged their instrumentalist students to listen to and learn from singers, suggesting the likes of Frank Sinatra, Sarah Vaughan and Ella Fitzgerald. Although Pohjola had resisted the advice at the time, he came to appreciate it later, and mentions that in the two years between recordings, he listened exclusively to singers. His own tastes led him to Tom Waits, Björk, Johnny Cash and Suzanne Vega, and their influence — as well as compositions from Waits, Vega and Red Hot Chili Peppers — made its way into Take It With Me. The track "So Far," included here, was penned by the Ilmiliekki's drummer, Olavi Louhivuori, and was originally intended for a joint project between the group and the Meta4 string quartet. Arranged here for just the four pieces, the tune starts off on an introspective note, the mood established by Antti Lötjönen's resonant pizzicato bass and Pohjola's cottony trumpet. Pianist Tuomo Prättälä enters tentatively, as Pohjola's brass becomes almost strident, at one point emulating the lonely cry of geese against a leaden sky, the melancholy mood picked up by Louhivuori's quietly brushed drums. In time for its 20th anniversary, Ilmiliekki Quartet released a new, self-titled vinyl album in February on We Jazz Records.
At the age of 80, Wadada Leo Smith remains a powerful creative force. The past few years have seen a tsunami of activity from the trumpeter and composer, who continues to release compelling and ambitious music in a variety of settings. Of course, this is nothing new for Smith, who has frequently sought intriguing ways to present his art. Among them was his trio Mbira, in which he played alongside, and wrote music specifically for, Chinese pipa player Min Xiao-Fen and longtime associate and Detroit native drummer Pheeroan akLaff. The group's multicultural conversations were captured on the 2011 release Dark Lady of the Sonnets (TUM), the title track of which is Smith's ode to Billie Holiday. "Billie Holiday's singing voice is the sound I love the most," he wrote in the album notes. Adding an ancient Chinese stringed instrument to the mix argues for the universality of the blues, as Min's distinctly Asian tonalities may sound exotic to Western ears, but communicate plainly. Such is the case on "Zulu Water Festival," our selection, in which Smith and Min sound like a quarreling couple, talking in turns. AkLaff's sensitive drumming serves as a calming voice of reason, whispering on cymbals, gently remonstrating with his bass drum. And while Smith's horn becomes brash and boisterous, Min and akLaff are hardly overwhelmed or subsumed, their voices equally important to the interchange. The song was titled for an image Smith dreamed up, he writes in the album notes, of a vast and placid lake surrounded by dark plains, on the shore of which 60,000 Zulu warriors gather to dance, "moving with the most graceful and perfect images upon the water's surface … just as the morning sun is coming up — breaking open the daylight."
Like fellow octogenarian Wadada Leo Smith, drummer-composer Andrew Cyrille remains a creative powerhouse in the jazz world, his projects in recent years reaping rave reviews. While much of his music is personal — the "Bro" in his project LeBroBa, with Wadada and Bill Frisell, stood for his hometown of Brooklyn — Cyrille's 2011 release Route de Frères (TUM) was based on a particular slice of his biography, namely, his Haitian roots. Assembling a quintet under the flag Haitian Fascination, Cyrille recorded a collection of songs reflecting his sense memories of his parents' homeland, which he first visited at the age of 7. The drummer's three-part title suite takes its name from an actual street, the Route de Frères, or "Road of the Brothers," in the nation's capital, Port-au-Prince. The suite's second part, "Memories of Port-au-Prince Afternoons," included here, contains Cyrille's impressions of the bustling city streets, with its mixture of people, cars and animals, a panoply of color and movement. As he relates in the album notes, Cyrille would go out and play with his friends in the morning until his aunt called him back in, made him change into nice clothes and then promenade along the main stem with her, as was the town's custom. A relaxed and pleasant ambience, as well as the excitement of a wide-eyed second-grader from Bedford-Stuyvesant, is represented by the ambling baritone saxophone of Hamiett Bluiett, which contrasts with the piquant acoustic fingerpicking of guitarist Alix Pascal. The two soloists are supported by Lisle Atkinson's easy-strolling bass, Cyrille's laid-back but continually moving rhythmic patter and Frisner Augustin's light-stepping hand drums. It's a brief and evocative sketch of a time and place that obviously left a deep impression on the drummer.
Wadada Leo Smith has a penchant for trumpet and drum duos. In fact, he recently released a four-disc box set (Emerald Duets, also on TUM) of pairings with a stellar lineup of disparate drummers (Pheeroan aKlaff, Han Bennink, Andrew Cyrille and Jack DeJohnette). For more than 35 years, Wadada has been exploring this terrain on record, beginning with a team-up with Ed Blackwell in 1986. In 2012, he released a duet album with veteran South African drummer Louis Moholo-Moholo titled Ancestors (TUM), which evokes the powerful history and tradition — and shared oppression — of both of their inextricably intertwined cultures. The five-part, 25-minute long title suite, credited to both men, journeys through ever-shifting terrain as it evokes the tale of the African diaspora and culminates with shout-outs to jazz masters such as Sonny Rollins and Han Bennink. On the third segment of the epic, our selection, Smith proffers a harsh, muted sound against Moholo-Moholo's distant rolling thunder. Utilizing a well-stocked library of organic effects, Smith evinces a variety of textures, un-self-consciously showcasing a mastery developed over several decades. Moholo-Moholo, without sounding overly busy or seeking to outdo his partner, maintains an inexorable percussive stream as the pair converse with and complement one another's contributions.
A triumvirate of imaginative jazz vets, the FAB Trio came together on a handful of recordings in the early 2000s that revealed their brilliance and easy camaraderie. Bassist Joe Fonda, drummer Barry Altschul and violinist Billy Bang, all leaders in their own right, had each honed his skills and sensibilities on New York City's underground jazz scene, individually collaborating with the likes of Frank Lowe, Anthony Braxton, Dave Holland, Sam Rivers, James Blood Ulmer and Dave Douglas, to name a few. In 2005, FAB entered the studio following a European tour, aiming to capture the alchemical bond they'd developed while traveling. The results speak for themselves on 2011's History of Jazz in Reverse (TUM). Recorded live in the studio, the tracks are improvised, with the exception of Compay Segundo's "Chan Chan" and Bang's "One for Don Cherry." The album's theme, which views jazz as a nonlinear continuum that doesn't flow in only one direction, is beautifully realized on "From the Waters of New Orleans," our selection. The track launches to a second-line beat that conjures the city like no other, with Bang's piquant strings leading the parade. However, there's a layer of poignancy to the proceedings, illustrating the richness of a tradition that can be heard in funeral processions as well as Mardi Gras celebrations. Fonda bows a lively arco section, as Bang plucks his strings, almost sounding like a country-blues guitarist, and Altschul maintains the martial cadence. As explained in the album notes, the song "is a dedication to the culture of one of America's greatest cities and the struggle of its people to survive and to rebuild after the waters rose too high and the levees broke." While New Orleans lived on, Bang did not; the one-of-a-kind violinist and composer died in April 2011, shortly before the album was released.
Birds have long been a source of inspiration for pianist and composer Iro Haarla, not just for their song and their beauty, but for their remarkable qualities of adaptability in the face of adversity. So it's no surprise that her 2013 sextet release Kolibri (TUM) would contain three compositions that honor the avian species, including the title track, which takes its name from the spectacular kolibri, or hummingbird. Haarla nods to another noble bird with the epic "Legend of the Cranes," included here, her six-piece band of Finnish jazz all-stars in essence tracing the trajectory of the migrating birds. Beginning with a gathering of the flock, the instrumentalists' low rumbles and squawks soon give way to a smooth, gliding unified sound as they take flight in harmonious post-bop unison. Jari Hongisto's trombone yips like a lovesick crane, which becomes even more pronounced as our flock runs into turbulence, represented by a free jazz section, with Verneri Pohjola's trumpet and Kari Heinilä's tenor saxophone engaged in chaotic free fall. The band lays out for Pohjola's lonely trumpet solo — crying, wheezing, desperate — before the band reemerges to continue the journey on fairer headwinds as they return to the theme, the birds persevering as ever. As throughout, the rhythm section provides stellar support and propulsion, Haarla's piano, Ulf Krokfors' bass and Markku Ounaskari drums adding layers of drama of the piece.
Growing up in a small town in Finland, Mikko Innanen picked up the saxophone at the age of 10, dipping into his father's jazz record collection — Bird, Coltrane, Monk — for inspiration. Twenty years later, he finally made the pilgrimage to New York City, spending weeks and months in the jazz mecca that had loomed large in his imagination. During one of his extended stays, Innanen gathered the courage to approach veteran jazz artists William Parker and Andrew Cyrille — both of whom had impacted the jazz world before he was born in 1978 — about possibly recording with him. He had performed with drummer Cyrille in Helsinki, but didn't have a personal connection with bassist Parker at that point; nonetheless, both men replied in the affirmative. The results were captured on the 2015 double-disc Song for a New Decade (TUM), a collection of composed trio tunes comprising Disc 1, and improvised saxophone-drum duets making up Disc 2. "Blue in Nublu," our selection, hails from the former. A deeply bluesy, nocturnal track, it features Innanen's meandering, boozy alto bumping up against Cyrille and Parker's rhythmic, slightly menacing textures. The drummer's brilliance is revealed in a stark yet sparkling solo section. "Some of the tunes are rather traditional in the sense that we are improvising over a set of chord changes or a form ('Blue in Nublu' even has lyrics)," Innanen writes in the liner notes. "Yet I hoped we could play them in a loose and spontaneous manner." Mission accomplished. And while there is no vocal on the track, you can read the lyrics to "Blue in Nublu" in the album's liners.
Another project from Wadada Leo Smith's bountiful harvest of recent years, Sacred Ceremonies (TUM) reveals the magic of his collaborations with bassist Bill Laswell and drummer Milford Graves. A three-disc collection, it consists of one disc of trumpet and drums duets, one disc of trumpet and bass duets and a third disc of trio performances. The confluence of Smith and Graves, to whom the collection is dedicated — he died in February 2021 before its release — represents the meeting of creative-jazz giants, Smith making his mark in Chicago and Graves in New York City in the 1960s. Of a younger generation, Laswell gained notice on New York's Downtown scene in the 1970s and worked with the likes of Laurie Anderson, Brian Eno and Iggy Pop, among others. The sessions for Sacred Ceremonies were recorded in 2015 and 2016, with some of the songs pre-composed and others taking shape in the studio and reflecting various of Smith's passions and interests: Tracks are titled or dedicated to pioneer jazz drummer Baby Dodds, poet Henry Dumas and singer Minnie Ripperton. Credited to all three musicians, the trio tune "Social Justice — A Fire for Reimagining the World" bears a hopeful title as relevant today as when it was recorded in late 2015. Graves kicks off the number with an urgent call to action. Wadada is at his most fluid and fiery, his dark, plangent cry echoing touchstone Miles Davis at times, while Laswell's funky, swampy, distorted bass sounds further conjure a Bitches Brew vibe. Throughout, Graves maintains the vital heartbeat that drives the piece, his drumming at once ancient and ageless. "Milford was one of the greatest master drummers of our times, who reshaped the way rhythms are played on the drum-set," Smith writes in the album's liner notes. "We will miss him and so will the world."
A meeting of creative jazz titans, the OGJB Quartet performed for the first time at New York's Winter Jazz Festival in 2016. Bassist Joe Fonda and drummer Barry Altschul were longtime colleagues, playing together for a decade with the FAB Trio with Billy Bang and then with 3Dom Factor with saxophonist Jon Irabagon. Fonda and Altschul invited saxophonist Oliver Lake and cornetist Graham Haynes to join them, and OGJB — an acronym of their first names — was formed. The group's debut recording, 2019's Bamako (TUM), lived up to expectations set by that Winter Jazz Fest performance, displaying the synergy of a true collective of peers and boasting one of the most compelling rhythm teams in the business. With each player contributing compositions to the work, and two studio improvisations, the program reflects their varied sonic signatures and passions, for example, Fonda's nod to beloved activist-academic Cornel West and Lake's recitation of his poem "Broken in Parts" on the title track. Altschul revists his "Be Out S'Cool" (a play on his name, "B. Altschul"), our selection, a tune he's come back to on records from the 1980s to the 2000s. As he explains in the album notes, because the changes are implied rather than written, the possibilities are endless. With a melody based on Monk's "Misterioso," the track begins with the full ensemble in unison before Haynes takes point, flying brassy fusillades over Altschul's rumble and Fonda's fleet pizzicato. Lake then picks up the baton and launches a toothed and textured charge, full of momentum and emotion. OGJB released a third recording earlier this year, Ode to O, also on TUM.
The tantalizing trio of Andrew Cyrille, William Parker and Enrico Rava came together last year to record a salute to an artist whose impact on each of them proved profound. The resulting 2 Blues for Cecil (TUM), while containing no piano, upholds the standards and principles of the late Cecil Taylor, finding deep expression within a set of composed and improvised music. Drummer Cyrille and bassist Parker had respectively played with the Cecil Taylor Unit for more than a decade, Cyrille starting in 1964 and Parker in 1980, the former recording on landmark albums Unit Structures and Conquistador! Italian trumpeter Rava had crossed paths with the idiosyncratic pianist in the 1960s, but didn't perform with him until the 1980s as a member of his Orchestra of Two Continents and European Orchestra. Suffice to say, each participant is more than qualified to plumb the depths of Taylor's musical ideas on a set of music that doesn't eschew beauty or nuance to merely explore the crashing onrush of notes often associated with him. The lovely "Overboard" is a case in point. Inspired by Ornette Coleman, Rava originally composed the piece for his duo with pianist Enrico Pieranunzi in 1993, and he's explored it on record several times since. Here, the trumpeter opens the piece with a lonely, almost elegiac solo, before Parker's limber pizzicato and Cyrille's rolling thunder enter the picture. The conversation between bass and drums becomes engrossing, and Cyrille's unflashy mastery once again emerges in a brief solo sequence. None of the players seeks to dominate, preferring communication among equals to individual feats of brio. "Every performer has this mandate to 'sing,'" Ben Young writes in the liner notes, limning Taylor's philosophy to its essence. "Play it like you mean it. Also, mean it. To sing on the instrument is to surpass the basic level of sound production: Squeeze out an expression rater than calculating each note."
Yet another trio that should whet the appetite of creative jazz lovers, Wadada Leo Smith, Jack DeJohnette and Vijay Iyer convened on Avatar Studios in 2016 to record for the first time as a unit. Trumpeter Smith and drummer DeJohnette share a playing history that dates back to the late '60s and has continued to the present (as on Wadada's recently released four-disc set The Chicago Symphonies, also on TUM). Smith and Iyer have also enjoyed a rich collaborative relationship that dates back 20 years. However, the late 2021 release A Love Sonnet for Billie Holiday (TUM) represents the first meeting of DeJohnette and pianist Iyer. As might be expected from musicians who share a commitment to deep artistic expression, the results are beautiful and complex and at times quite surprising. Smith has long expressed his affection and admiration for Billie Holiday — his 2011 recording Dark Lady of the Sonnets certainly made it plain — and the bluesy opening title track addresses the tragedy of the singer's life without becoming bathetic. And while that acoustic trio expression begins the album in a manner that fans of these musicians may have anticipated — although perhaps not DeJohnette's poignant and masterful four-minute solo which introduces the piece — its closing track is an intriguing outlier. Shimmering with electronic textures, "Rocket" launches with a droning keyboard sound and funky drums creating an underlying tension that continues to build. Wadada's horn is the vessel's bright, fiery trail streaking across the stratosphere, while Iyer's futuristic burbles on Hammond B-3 and DeJohnette's drumming are the ship's inner workings propelling the piece through space. Toward the flight's last leg, Wadada's smeary exhortations, Iyer's atmospheric organ washes and DeJohnette's luminous patter recall Miles Davis' Bitches Brew, the landmark sessions on which DeJohnette had played. Fittingly, the drummer gets the last word, the quiet scintillation of his cymbals concluding the album just as they had opened it.
Join thousands of other jazz enthusiasts and get new music, artists, album, events and more delivered to your inbox.