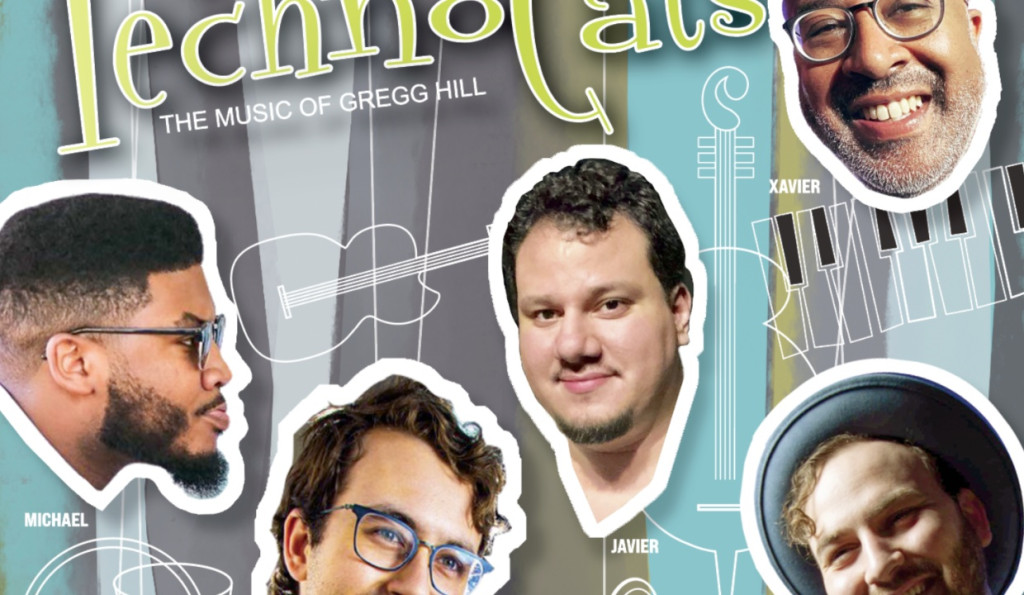 Technocats showcase Michigan's musical hidden treasures and the compositions of Gregg Hill on their debut album.
Presenting Technocats, an emerging and positively swinging new musical ensemble that magnificently showcases the hidden treasures and exceptional talents of Michigan, with strong ties to Michigan State University's renowned jazz studies program. Led by guitarist Nathan Borton and trombonist Chris Glassman, the group also features Xavier Davis on piano, Michael J. Reed on drums and Javier Enrique on bass. Together, they pay tribute to the compositional prowess of Gregg Hill on their debut album, Technocats: The Music of Gregg Hill, with Hill himself also serving as the project's co-producer.
Hill's musical creations are characterized by their imaginative complexities and deep emotional impact, providing an ideal foundation for the exceptional musical interaction that shines prominently across the album's lively collection of tracks. These compositions span a range of emotions and rhythmic patterns, conjuring a timeless essence reminiscent of jazz from the mid-20th century while seamlessly embracing modern influences. The voyage commences with the enthralling "Come On Down," selected as our featured Song of the Day, which you can listen to via the player below. The composition establishes a captivating atmosphere and a stylish swagger, enhanced by Glassman's resonant accentuation and an expertly executed bass solo by Enrique.
Technocats: The Music of Gregg Hill is available now via Cold Plunge Records. Launch it here.
Featured photo courtesy of the artists.
Like this article? Get more when you subscribe.
Join thousands of other jazz enthusiasts and get new music, artists, album, events and more delivered to your inbox.