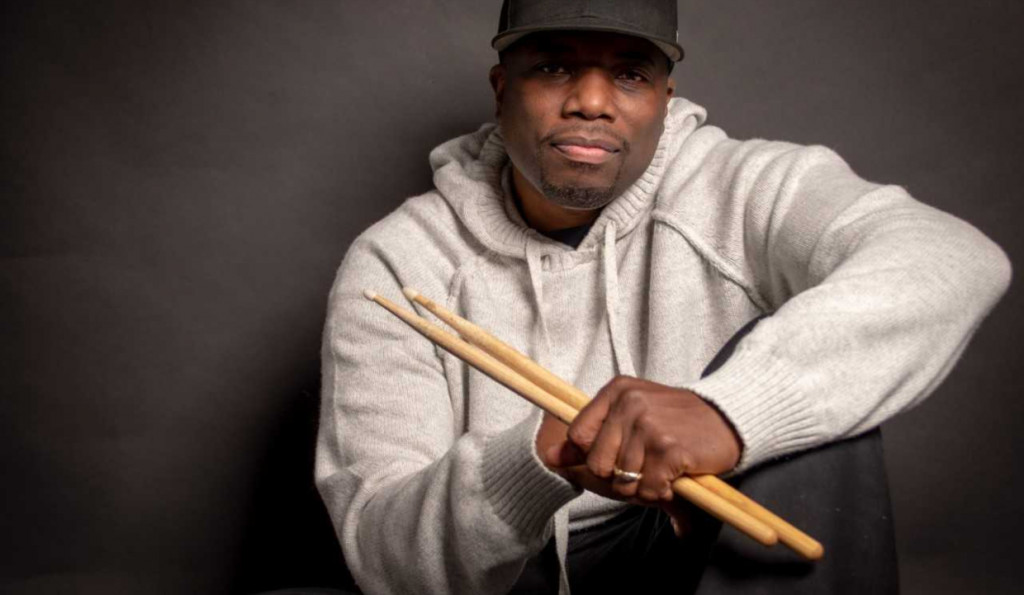 Stix Bones bridges jazz and hip-hop on the second instalment of his Breaks from the Soul projects. Listen to one of its musical gems, "Promenade," our song of the day.
Stix Bones, who started his career in music with well-known artists like DJ Maseo (De La Soul), Bob Baldwin, Jessica CARE Moore and David P. Stevens, quickly became one of the hottest drummers on the music scene. He is known for his unique style, showcasing raw energy, power and precision, as well as the ability to bring out the emotional power in his performances, leaving the audiences in awe.
In 2020, Bones released the EP Breaks from the Soul, which received widespread critical and audience acclaim, both nationally and internationally. The EP showcased his versatility as a musician, exploring a new fusion of his jazz background with the urban sounds of his New York City birthplace, which also happens to be the birthplace of hip-hop. In bridging these two seminal art forms, he also called upon influences vintage and modern – from funk, R&B and, of course, soul!
The success of Break from the Soul prompted Bones to call upon his Bone Squad, leading to the newly-released Breaks from the Soul, Vol. 2. This album takes the concept of the first EP to a whole new level, showcasing a diverse array of styles and aesthetics that flows seamlessly from start to finish. The album also features some of New York's finest musicians, including Dansen "Meighstro" Curwen, Albert Brisbane, Sean Taylor, Melvin Smith, Steven Brown and Dave "Doc" Watson.
One of the highlight tracks of Breaks from the Soul, Vol. 2 is "Promenade," just one example of its many musical gems. The track begins with a steady drum-and-clap beat and gradually introduces layers of melodic instrumentation, erupting with finesse over a soundscape of dreamy synthesizers. A delightful demonstration of groove and musicianship, the track has even inspired a line dance, choreographed by Melissa Leraye Legions, which interacts with its groovy and upbeat rhythms and that you can click here to watch.
Breaks from the Soul 2 by Stix Bones is available now. Launch it here.
Like this article?  Get more when you subscribe.
Join thousands of other jazz enthusiasts and get new music, artists, album, events and more delivered to your inbox.