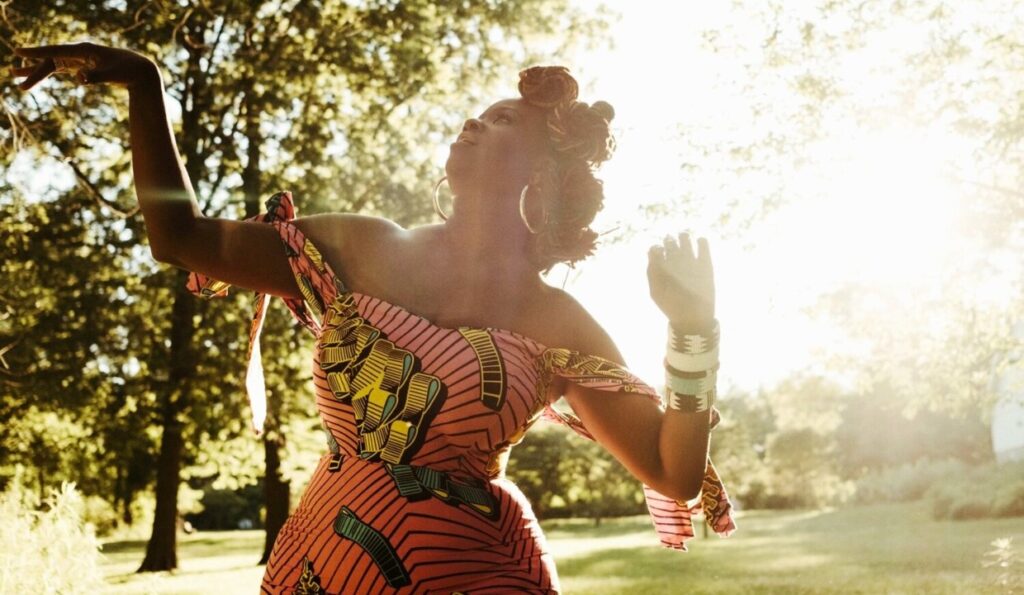 The Week in Jazz is your roundup of new and noteworthy stories from the jazz world. It's a one-stop destination for the music news you need to know. Let's take it from the top.
Noteworthy
Michael Mwenso to Host George Floyd Tribute on WNET's All Arts, May 25: Harlem-based bandleader/activist Michael Mwenso will host a television show honoring the legacy of George Floyd, one year after his passing. Michael Mwenso Honors George Floyd will include performances from Mwenso and his band, The Shakes, as well as vocalists Brianna Thomas and Vuyo Sotashe, and poet Harold Green. The event, filmed at Chelsea Music Hall in New York City, will air on May 25 at 8:30 ET on WNET's ALL ARTS. Click here for more.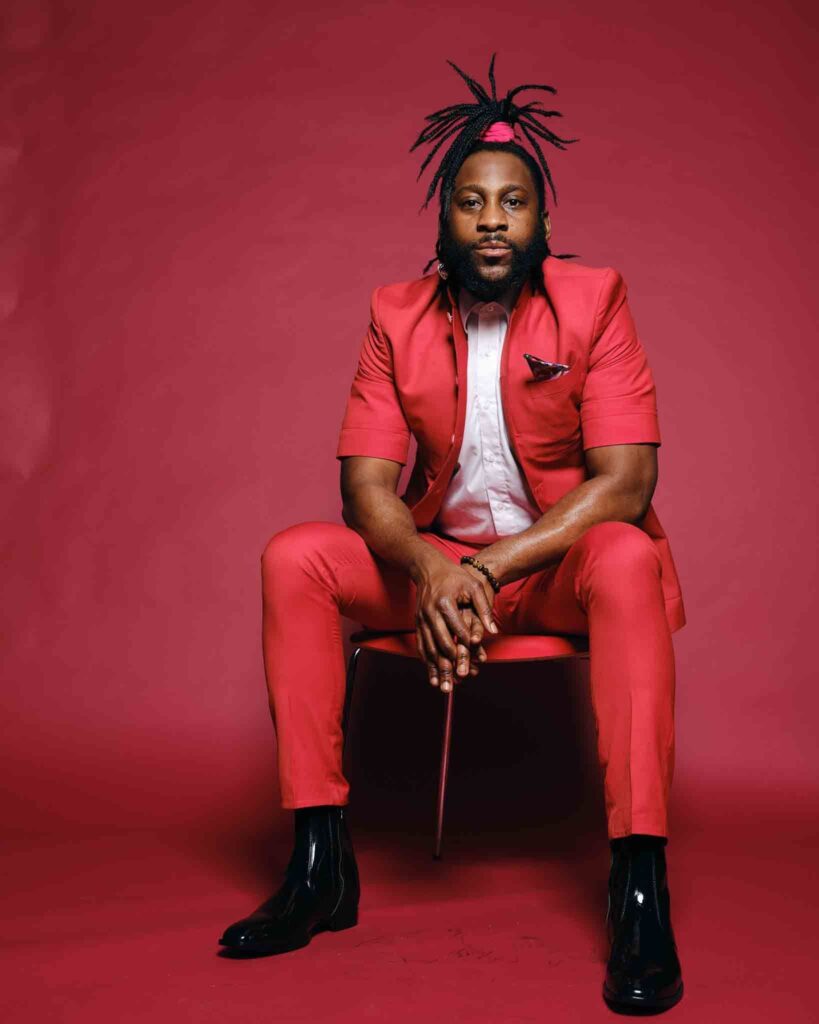 New Erroll Garner Centennial Boxed Sets: Octave Music's Erroll Garner Project and Mack Avenue Music Group celebrate the 100th anniversary of piano legend Erroll Garner's birth with a three-tiered release focused on his output from 1959 to 1975, and featuring a 27-song, previously unreleased 1959 concert recorded at Boston's Symphony Hall. Liberation in Swing: Centennial Collection, Liberation in Swing: The Octave Records Story & Complete Symphony Hall Concert and Symphony Hall Concert are due out on September 17. Both Liberation in Swing boxed sets include a definitive narrative of Garner's career penned by noted historian Dr. Robin D. G. Kelley, as well as essays from Terri Lyne Carrington and Cécile McLorin Salvant. The Centennial Collection Deluxe Limited Edition Boxed Set includes unpublished original artwork from Erroll Garner, as well as previously unseen photos. Click here for more and to pre-order.

Unreleased Joseph Spence Recordings: Smithsonian Folkways has announced the release of never-before-heard recordings by influential Bahamian guitarist Joseph Spence. These recordings were taken from acclaimed producer/engineer Peter Siegel's time with Spence in 1965, both in New York and The Bahamas. Encore: Unheard Recordings of Bahamian Guitar and Singing's tracklist includes two entirely new songs Spence had never recorded, including "Run Come See Jerusalem" that you can hear via the player below, and new settings of Spence classics. Pre-order it here.
Album Announcements
The Lasso, Jordan Hamilton & The Saxsquatch, Tri-Magi (Mello Music): Michigan-based multi-instrumentalist/producer The Lasso will release his new album, Tri-Magi, on July 16 via Mello Music. This is a collaborative project with cellist Jordan Hamilton and saxophone viral sensation The Saxsquatch, moving between jazz beats, free/spiritual jazz and experimental electronic music. The first single from the record, "Born Tempo," is out now and you can listen to it via the player below. Pre-order Tri-Magi here.
Various Artists, Strata Records – The Sound of Detroit – Volume 1 (BBE Music): BBE Music will release Strata Records – The Sound of Detroit – Volume 1 on May 25. The compilation, presented in association with DJ Amir and 180 Proof, takes in highlights from the short-lived but hugely influential Detroit jazz imprint Strata Records. Music is by Kenny Cox, Larry Nozero, Sam Sanders, The Contemporary Jazz Quintet and many more. Pre-order it here.
https://youtu.be/jDGLwRiMv4s
Gabor Lesko, Earthway (Creativity's Paradise): Fusion guitarist/keyboardist Gabor Lesko performs a well-rounded set of energetic yet melodic music on his new album, Earthway, released on May 14 via Creativity's Paradise. Earthway also features special guests saxophonist Eric Marienthal, bassist Jimmy Haslip, drummer Dave Weckl and more, and finds Lesko exploring a wide variety of moods and grooves in his fresh originals. Order it here.
Somi, Zenzile: The Reimagination of Miriam Makeba (Salon Africana): Grammy-nominated, internationally acclaimed vocalist Somi will release Zenzile: The Reimagination of Miriam Makeba on July 30. The album honors groundbreaking South African singer/songwriter/civil rights activist Miriam Makeba and includes special guests Angelique Kidjo, Gregory Porter, Ladysmith Black Mambazo, Seun Kuti and more. Somi will also be taking the story of Makeba's life to the theatre stage with her original musical, Dreaming Zenile, which is set to premiere later in the year.
Live Music and Festival News
2021 Vision Festival Lineup Announced: Arts for Art has announced the lineup for its 25th-Vision Festival, which will feature Arts for Art co-chair William Parker, Amina Claudine Myers, Nicole Mitchell, Jaimie Branch, David Murray, James Blood Ulmer, Andrew Cyrille and many more. Vision Festival 25: Breaking Free, Coming Home will be one of the first in-person music festivals to return to New York City and will take place over the course of seven nights: July 22-23 and 29-30 at Pioneer Works in Brooklyn, and July 24-25 and 31 at The Clemente in the Lower East Side. All events will be in-person, outdoors and livestreamed. Click here for tickets and information.

Madeleine Peyroux Careless Love Forever Tour: Vocalist Madeleine Peyroux is scheduled to return on the road on an extensive Careless Love Forever world tour, which represents the first time Peyroux will perform her beloved 2004 breakthrough album, Careless Love, back-to-front. The tour is scheduled to kick off on September 9 at The Egg in Albany, New York, and will continue through August 2022. Click here for more dates and ticket information.
Saratoga Jazz Festival Returns, June 25-27: Saratoga Performing Arts Center (SPAC) and Absolutely Live Entertainment have announced the return of Freihofer's Saratoga Jazz Festival. This will be the first in-person, live performance hosted by the SPAC since the start of the COVID-19 pandemic. The festival will take place on June 25-27 in Saratoga Springs, New York, and will be headlined by Dianne Reeves, Cécile McLorin Salvant, Christian McBride's New Jawn, Al Di Meola, Joey Alexander and Artemis. Click here for tickets and more information.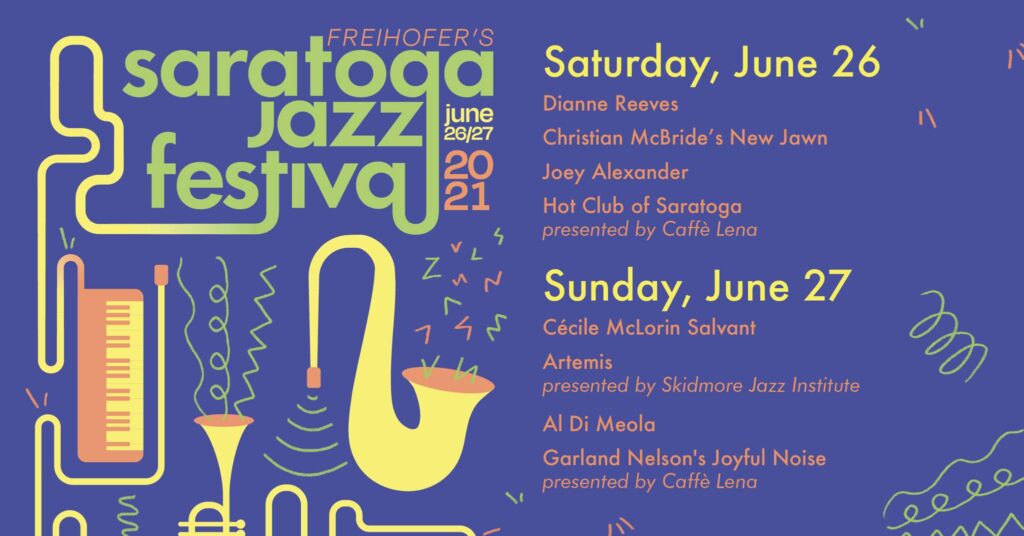 Norah Jones Livestream Concert, June 12: On June 12, Norah Jones will perform a special livestream celebrating the one-year anniversary of her 2020 album, Pick Me Up Off the Floor. The show will present full-band live renditions of songs from the album with Brian Blade on drums, Tony Scherr on bass and Mazz Swift on violin. A portion of the proceeds from the show will go to Crew Nation, to help support touring and venue crews whose livelihoods are disrupted by the COVID-19 pandemic. Click here for tickets.
Pet Matheny Returns to London, June 12: Trailblazing guitarist Pat Metheny is set to return to London's Apollo Hammersmith on June 12 for a live show with his great new band, Side Eye, featuring keyboardist James Francies and drummer Joe Dyson. Together, they will be performing music from across Metheny's massive career, as well as new material unique to this live band. Click here for tickets.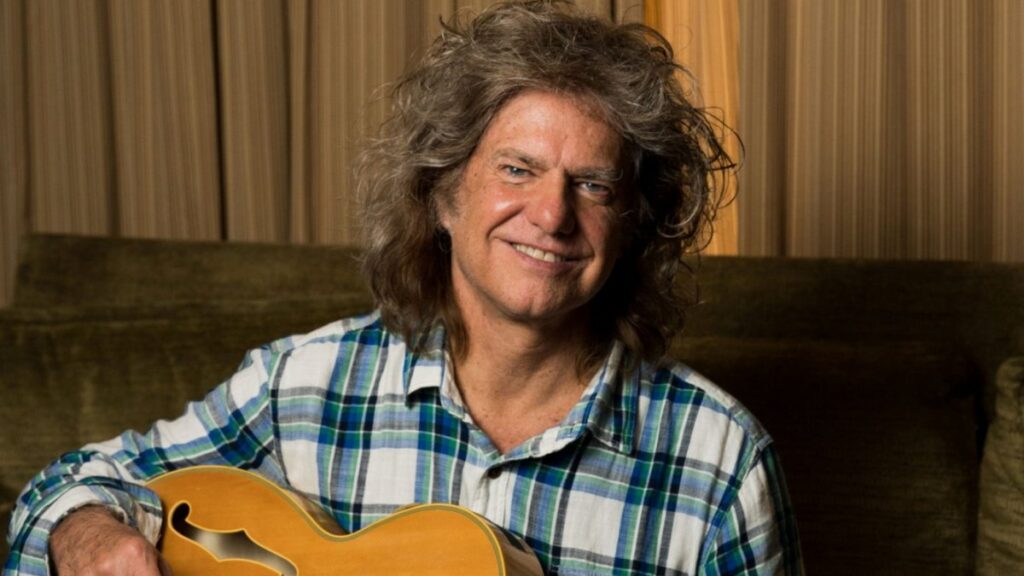 29th EFG London Jazz Festival, Nov. 12-21: The EFG London Jazz Festival is set to return to live audiences on November 12-21. Performances will take place in a selection of venues and clubs across the British capital. Thirty shows have been announced so far, including performances by Dave Holland and John Scofield, Vijay Iyer, Joey Alexander, Lakecia Benjamin, Kandace Springs, Dianne Reeves, Zakir Hussain and more. More acts and events will be announced at a later date. Click here for tickets and more information.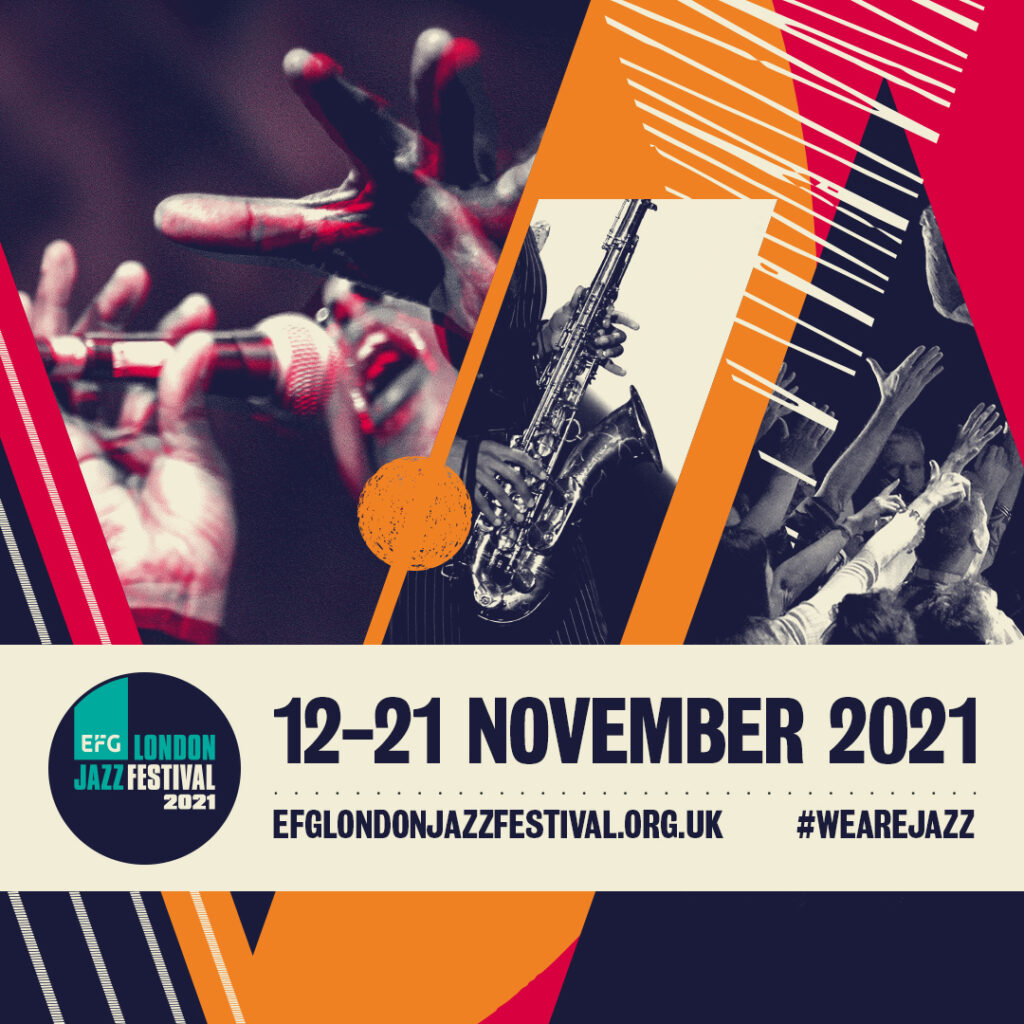 Like this article?  Get more when you subscribe.
Join thousands of other jazz enthusiasts and get new music, artists, album, events and more delivered to your inbox.