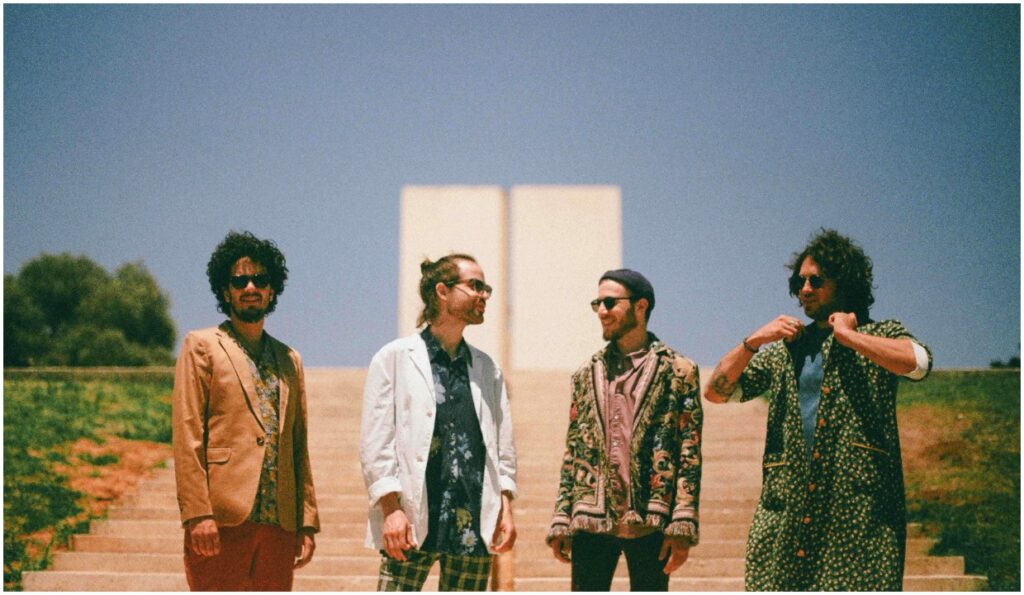 Discover great new music this weekend with our weekly roundup of new songs and albums! This week's New Release Cheat Sheet features new music by Sibusile Xaba, Wynton Marsalis, Apifera and more.
New Songs and Videos
Sibusile Xaba, "Umdali" feat. Naftali, Fakazile Nkosi and AshK
Indaba Is, a new compilation of current South African improvised jazz and music curated by Thandi Ntuli and Siyabonga Nthembu, will be released on January 29 via Brownswood. "Umdali," the second single from this eclectic project is out today. The track is by guitarist Sibusile Xaba, whose music carries forth the Maskandi/Mbaqanga tradition of the KwaZulu Natal midlands from where he originates. It also features Naftali, Fakazile Nkosi and AshK, who are also part of CAR, a Pretoria-based creative space that aims to rejuvenate artists through the teaching ideology of love and self-emancipation. Preorder Indaba Is here.
The Ira B. Liss Big Band Jazz Machine, "Mazel Tov Kocktail!"
The Ira B. Liss Big Band Jazz Machine, founded by Ira B. Liss in 1979, celebrates its 40th anniversary with Mazel Tov Kocktail!, a collection of big band numbers old and new, out today, February 15. Six arrangers contributed to the project and three of its tracks were written by multi-instrumentalist Dan Radlauer, the band's composer-in-residence. One of these three tracks is the fittingly celebratory, klezmer-based title track with Radlauer on accordion and April Leslie on clarinet. Order Mazel Tov Kocktail! here.
Otis McDonald, "Grease of the East(bay)"
Song-crafter/producer Otis McDonald (moniker of Joe Bagale) specializes in creating hook-laden pop music and jazz anthems for the modern listener. On January 8, he released his tribute to Herbie Hancock, whose music was one of the major reasons he decided to move to San Francisco. "Grease of the East(bay)" originated from a songwriting session, livestreamed from his studio in April 2020. The track as it is heard via the player below was elaborated on with horn master Adam Theis and includes guitarist Eric Krasno as well as saxophonist Daniel Casares.
New Albums
Apifera, Overstand (Stones Throw)
Having recently collaborated with funk legend Steve Arrington on his new album, jazz quartet Apifera are releasing their own debut LP via Stones Throw today, January 15. Overstand draws on their real-life spiritual and psychedelic experiences and combines orchestral and electronic sounds with influences ranging from Impressionist composers to the transcendental jazz of Sun Ra. Its ten tracks were written over the course of just three days and include minimal overdubbing, highlighting the importance of orchestration and their attention to textures, timbres and temperatures throughout the recording process. Order Overstand here.
Jazz at Lincoln Center Orchestra with Wynton Marsalis, The Democracy! Suite (Blue Engine)
The Democracy! Suite is Wynton Marsalis' follow-up to his Pulitzer Prize-winning The Ever Fonky Lowdown and was written in the midst of the ongoing COVID-19 crisis as a response to the political, social and economic struggles facing the United States. The suite is performed by the trumpet great alongside handpicked members of the acclaimed Jazz at Lincoln Center Orchestra and, having traveled as a touring concert film, is available this month exclusively via Blue Engine on digital platforms. Order The Democracy! Suite here.
Carla Campopiano, Chicago/Buenos Aires Connections, Vol. II (self-released)
Flutist Carla Campopiano returns with intimate trio interpretations of classic Latin American music – from the zumba to the milonga and beyond – by Latin American composers. Combining beautiful melodies with melodic improvising, Chicago/Buenos Aires Connections, Vol. II was released on November 1, 2020. Aside from featuring drummer/percussionist Gustavo Cortinas on all tracks, it also includes two romantic vocals by the late singer Alba Guerra. Order Chicago/Buenos Aires Connections, Vol II here.
Featured photo by Ben Kirschenbaum.
Like this article?  Get more when you subscribe.
Join thousands of other jazz enthusiasts and get new music, artists, album, events and more delivered to your inbox.