The Week in Jazz is your roundup of new and noteworthy stories from the jazz world. It's a one-stop destination for the music news you need to know. Let's take it from the top.
Note-Worthy
Guitar Center Launches New Crossroads Guitar Collection: Guitar Center in partnership with Eric Clapton announced the launch of the 2019 Crossroads Guitar Collection, including five limited-edition meticulously crafted recreations and signature guitars – three from Eric Clapton's career and one apiece from fellow guitarists John Mayer and Carlos Santana. The collection launch coincides with the 2019 Crossroads Guitar Festival in Dallas, Texas, taking place September 20-21. The guitars of the collection will be sold in North America exclusively at Guitar Center locations and online via their website beginning August 20.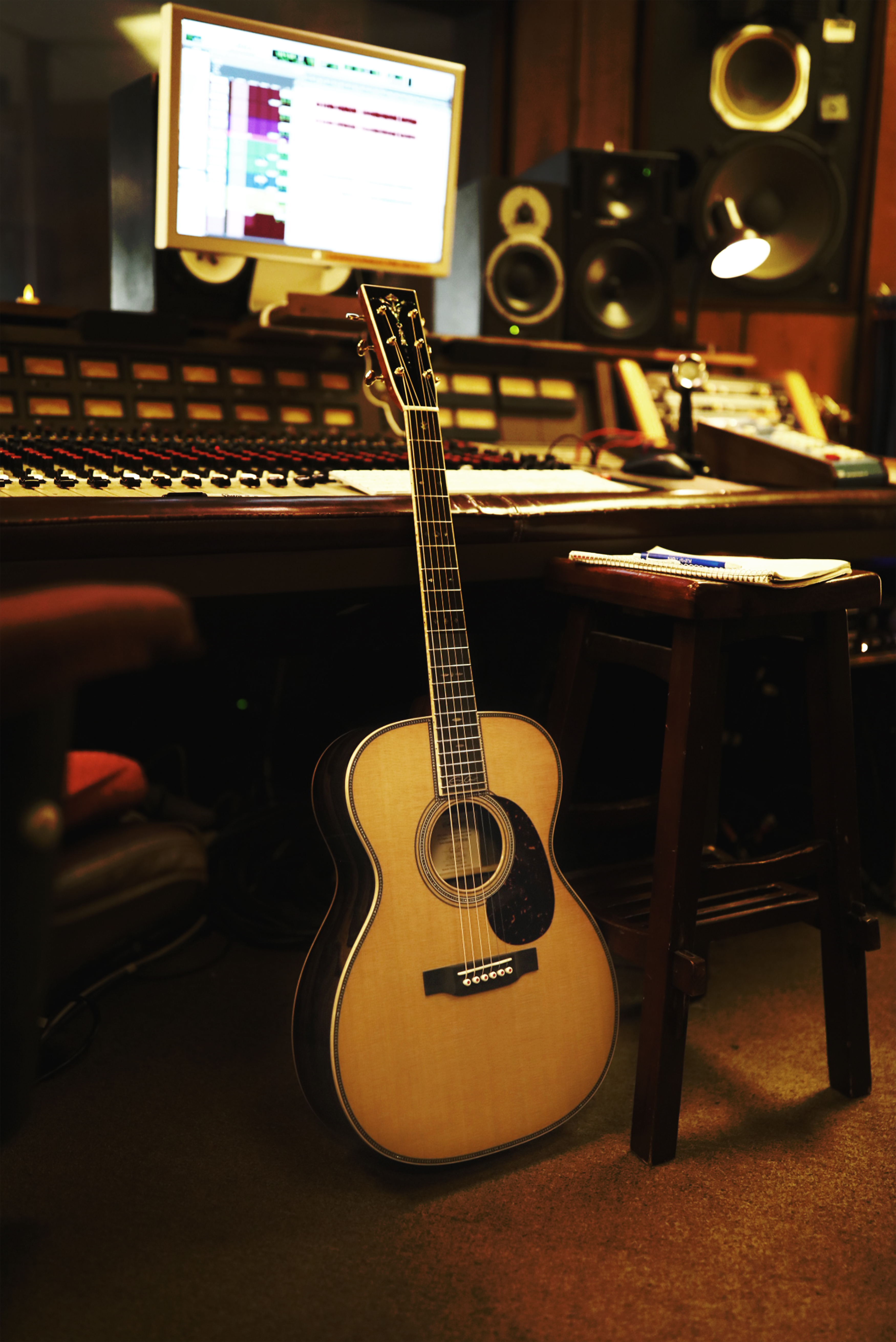 ECM Celebrates 50th Anniversary with New Series of Reissues: ECM Records celebrated fifty years of continuous independent music production this year with a new series of reissues titled Touchstones. The series highlights albums by artists such as Paul Bley, Mich Goodrick, Chick Corea, Gary Burton, Keith Jarrett, Don Cherry, John Abercrombie and many others that were made along the way, and includes many recordings that are now considered milestones in the history of jazz and improvisational music. Click here for more information.
Verve to Reissue Historic Sarah Vaughan Album: Verve/UMe is set to release Sarah Vaughan's Golden Hits on vinyl in two different color options, black and gold, on August 30. The album was originally released in 1958 and showcased the legendary jazz vocalist's wide vocal range, bop-phrasing innovations and expert yet effortless vibrato control. Verve's reissue was remastered at Capitol Studios from the original analog tapes and includes memorable interpretations of such songs as "Misty," "Autumn in New York" and "Moonlight in Vermont," among others.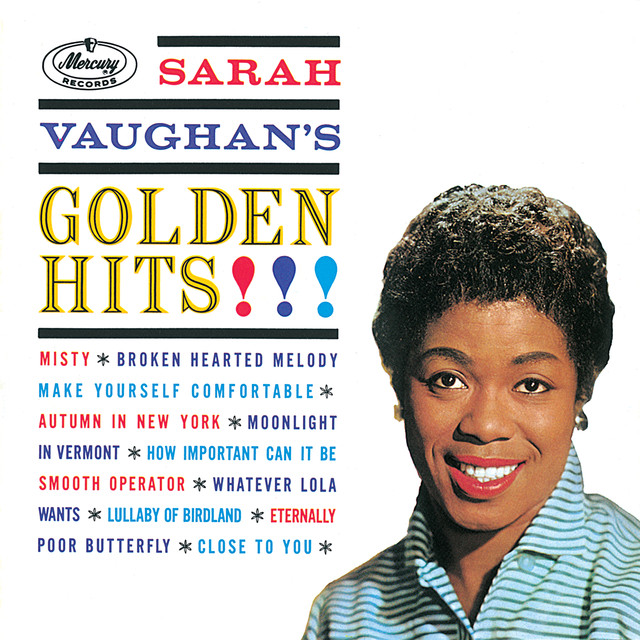 The Gig: Live Music & More
The Art Ensemble of Chicago to Kick Off 50th Anniversary World Tour: The Art Ensemble of Chicago, led by surviving members Roscoe Mitchell and Famoudou Don Moye, will celebrate its half-century history with a world tour beginning on August 25 in Melbourne, Australia and currently scheduled to last until the end of 2020. The tour is named "We Are on the Edge" after their celebratory 50th-anniversary album, released last April. 16 of the concerts that are currently scheduled will see the participation of the full orchestra, composed of 20 elements. "The Art Ensemble of Chicago's 50th Anniversary Tour is a culmination and continuation through and beyond six decades of Great Black Music, Ancient To The Future" Don Moye affirms via a press release.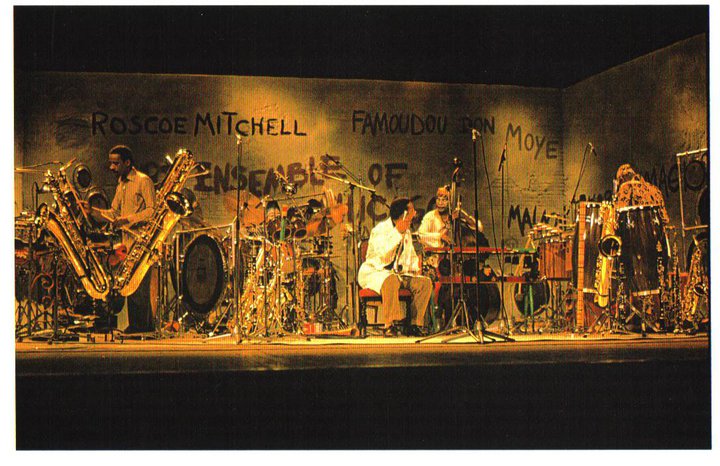 Ted Nash to Premiere New Album at Dizzy's Club: Alto saxophonist/flutist Ted Nash will present the world premiere of his 15th album as a leader, Somewhere Else – West Side Story Songs, at New York City's Dizzy's Club on September 3. The concert will feature him in a trio alongside guitarist Steve Cardenas and bassist Ben Allison performing new takes on Leonard Bernstein's hugely popular songs from the famed West Side Story musical. The album was released on August 16 via Plastic Sax Records.
Southampton's Turner Sims Announces Autumn Jazz Series: The Turner Sims Concert Hall in Southampton, U.K., has announced the lineup of its 2019 autumn series, scheduled to run on September 24-January 31. The lineup will feature such acts as Alina Bzhezhinska's HipHarp Collective, the Carla Bley Trio, Norwegian trumpeter Mathias Eick, Canadians Christine and Ingrid Jensen with their newly-formed 18-piece Whirlwind Jazz Orchestra, the Chris Potter Circuits Trio featuring James Francies & Eric Harland and more.
The Festival Circuit
Galway Jazz Festival Announces 2019 Program: The Galway Jazz Festival will take place in Galway, Ireland on October 2-6. The festival will feature three new commissions: Saoirse, a new work by singer/composer Lauren Kinsella inspired by the Connemara style of sean-nós singing; Roxy's Head is Melting, a piece based on activist Greta Thunberg that finds actor/writer Donal O'Kelly blending jazz, theater and spoken word; and Bog Bodies, a collaboration between drummer Sean Carpio, multi-instrumentalist Robert Stillman and singer Andres Holst inspired by the sounds and landscape of Connemara. Other artists to perform at the festival include Norwegian fiddle player Nils Økland, pianists Kaya Draksler and Eve Risser in a duet performance and more.

9th John Coltrane International Jazz and Blues Festival Announces Lineup: The 9th Annual John Coltrane International Jazz and Blues Festival is set to take place in High Point, North Carolina, on August 31-September 1. The festival was founded by the Friend of John Coltrane charitable organization to celebrate the life and musical legacy of the greatest jazz artists. This year's lineup includes saxophonist Benny Golson, the stellar duo of Joey DeFrancesco and Pharoah Sanders, vocalist Michelle Coltrane, trumpeter Jason Palmer and many more.
Anthony Braxton to Open JazzFest Berlin: This year's edition of JazzFest Berlin will open with the third performance worldwide of composer Anthony Braxton's Sonic Genome at the Gropius Bau, a major Berlin Art Gallery.  The work will allow 60 musicians to draw from up to 450 compositions in a continuous, six-hour performance. "This project possibility is the kind of possibility that gives hope to the idea of creating new unities – new unities that can work together to push and advance the cause of creativity separate from the market place," says Braxton via a press release. JazzFest Berlin will take place on October 31-November 3.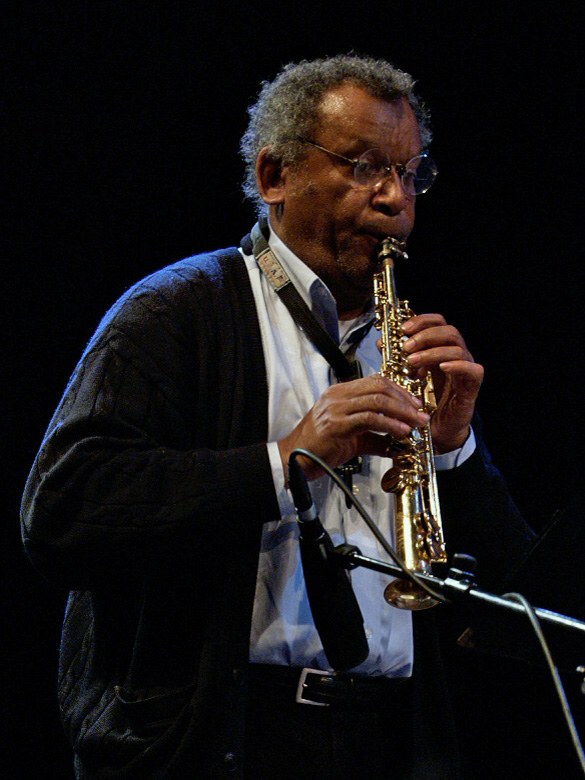 New Release Cheat Sheet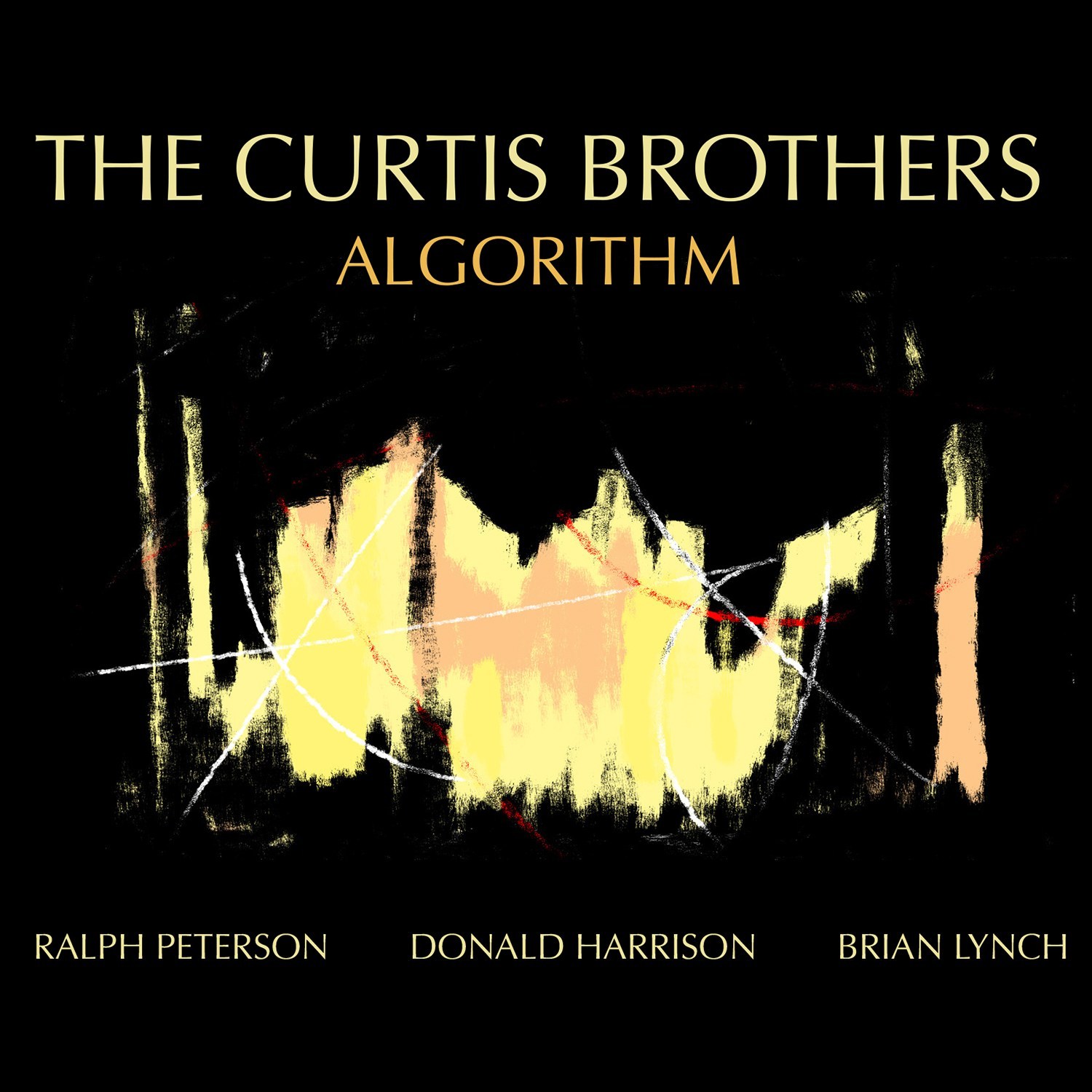 The Curtis Brothers, Algorithm (Truth Revolution)
Algorithm is the first new album from the piano/bass duo made up of Zaccai and Luques Curtis, a.k.a. The Curtis Brothers. Commissioned by New Jazz Works – Chamber Music America, the LP collects nine new original compositions, all but one of which is named after a mathematical concept or term. The new album also features former Jazz Messengers alums and mentors trumpeter Brian Lynch, saxophonist Donald Harrison and drummer Ralph Peterson.
Jazzmeia Horn, Love & Liberation (Concord Jazz)
Love & Liberation is Jazzmeia Horn's follow-up to her celebrated 2017 debut, A Social Call. It marks a formidable leap for Horn as a singer, bandleader and songwriter – eight of its tracks are originals both breathing and bending jazz tradition. The LP is also the result of an almost non-stop touring schedule that followed the release of her debut album, which benefited her vocal chops as well as her band sound. "Love & Liberation is a concept and mantra that I use consistently in my everyday life," she explains via a press release. "For me, the two go hand in hand and they both describe where I am in my life and career right now. An act of love is an act of liberation, and choosing to liberate – oneself or another – is an act of love."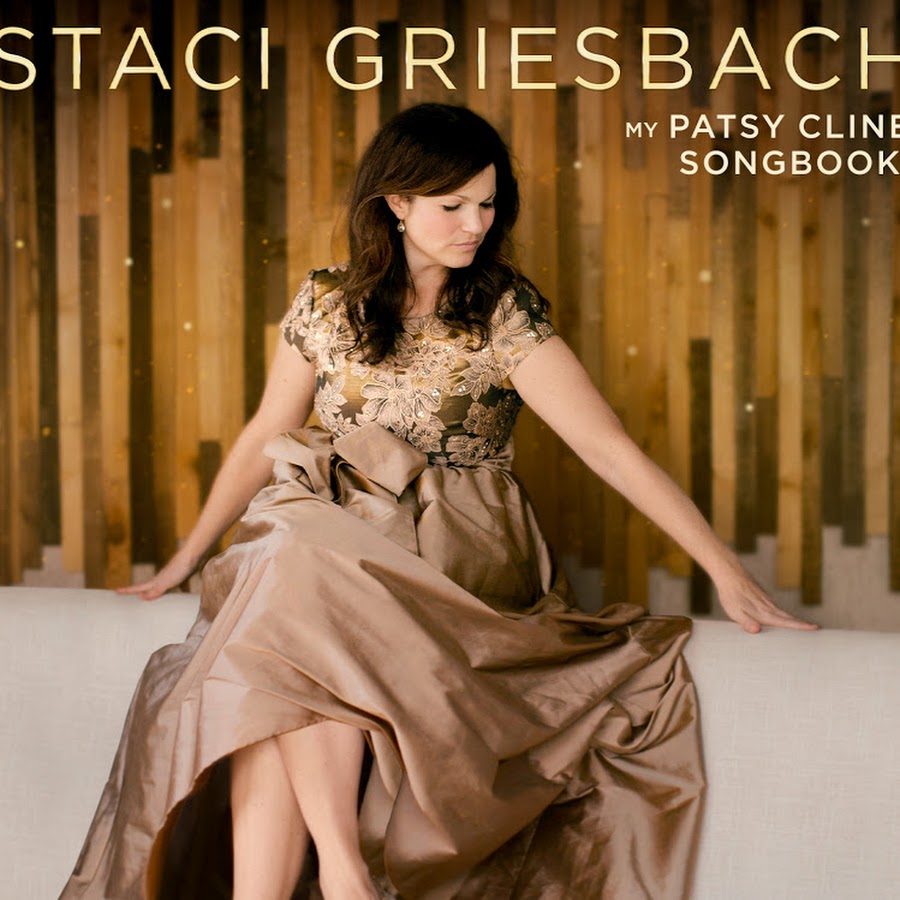 Staci Griesbach, My Patsy Cline Songbook (self-released)
Vocalist Staci Griesbach's My Patsy Cline Songbook is billed as the first-ever full-length jazz tribute dedicated to Patsy Cline, one of country music's original female trailblazers. It is also a celebration of the compositions of such great Nashville Songbook writers as Hank Cochran, Harlan Howard, Bob Wills and Willie Nelson. My Patsy Cline Songbook also features musical performances Tamir Hendleman, Bob Sheppard, Stuart Duncan and Bruce Forman, among others.
Like this article?  Get more when you subscribe.
Join thousands of other jazz enthusiasts and get new music, artists, album, events and more delivered to your inbox.