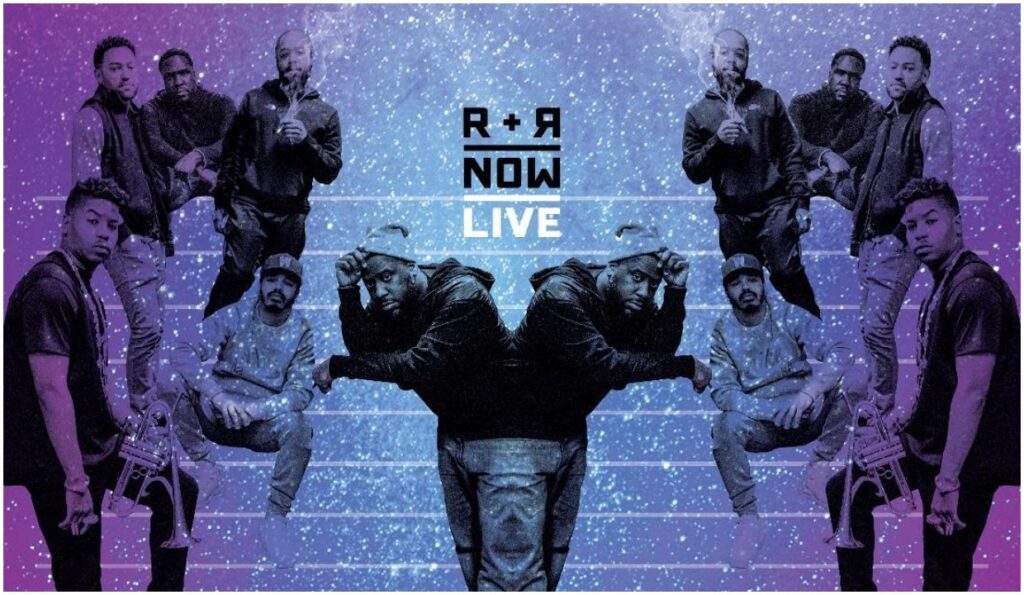 Discover great new music this weekend with our weekly roundup of new songs and albums! This week's New Release Cheat Sheet features new music by jazz supergroup R+R=NOW, Archie Shepp and Jason Moran, Willie Nelson and more.
New Songs and Videos
R+R=NOW, "How Much a Dollar Cost"
Jazz supergroup R+R=NOW – formed by Robert Glasper, Terrace Martin, Christian Scott aTunde Adjuah, Derrick Hodge, Taylor McFerrin and Justin Tyson – will be releasing R+R=NOW Live on February 12 via Blue Note. The music was recorded at the Blue Note Jazz Club in New York City in October 2018, shortly after the release of their debut album, Collagically Speaking, and includes live renditions of tracks from the record as well as a cover of Kendrick Lamar's "How Much a Dollar Cost," co-written by Martin. The latter song has been shared as is lead single, ahead of the album's release. Preorder R+R=NOW Live.
James Yorkston and The Second Hand Orchestra, "There Is No Upside"
James Yorkston and The Second Hand Orchestra shared a new song and video from their new album, The Wide, Wide River, released today. "There Is No Upside" was the first song the ensemble recorded together in Sweden and, as well as being one of the most upbeat tracks of the album, reflects the project's instinctive, free-spirited and joyful nature. The accompanying video is directed and animated by Jonna Hallberg. Order The Wide, Wide River here.
Willie Nelson, "That's Life"
Willie Nelson's take on "That's Life" is his new single and title track from his upcoming studio album, which pays homage to Frank Sinatra. The song, originally written by Dean Kay and Kelly Gordon, became a standard after Sinatra performed it on his 1966 LP of the same name. Nelson's version is accompanied by a lyric video incorporating footage of Paul Munn, a painter/illustrator known for his alternative movie posters, creating the cover for the album, which will be released on February 26 via Legacy. Click here to preorder.
Archie Shepp and Jason Moran, "Isfahan"
Saxophonist Archie Shepp and pianist Jason Moran have shared a new single from their upcoming collaborative album, Let My People Go, which gathers their duet performances from 2017 and 2018. The new single is a version of Duke Ellington and Billy Strayhorn's "Isfahan," opening with Shepp's tenor saxophone and peels of Moran's dreamy piano. The song follows their previously released rendition of "Sometimes I Feel Like a Motherless Child" from Let My People Go, which is due out on February 5 via Archieball. Preorder here.
New Albums
Leon Lee Dorsey, Thank You, Mr. Mabern (JazzAvenue 1)
Bassist Leon Lee Dorsey's Thank You, Mr. Mabern! is a trio session recorded two months prior to the passing of the late jazz luminary Harold Mabern last year and compiles new renditions of quintessential compositions popularized throughout the pianist/composer's illustrious career. Former Headhunters drummer Mike Clark is also featured alongside Dorsey and Mabern.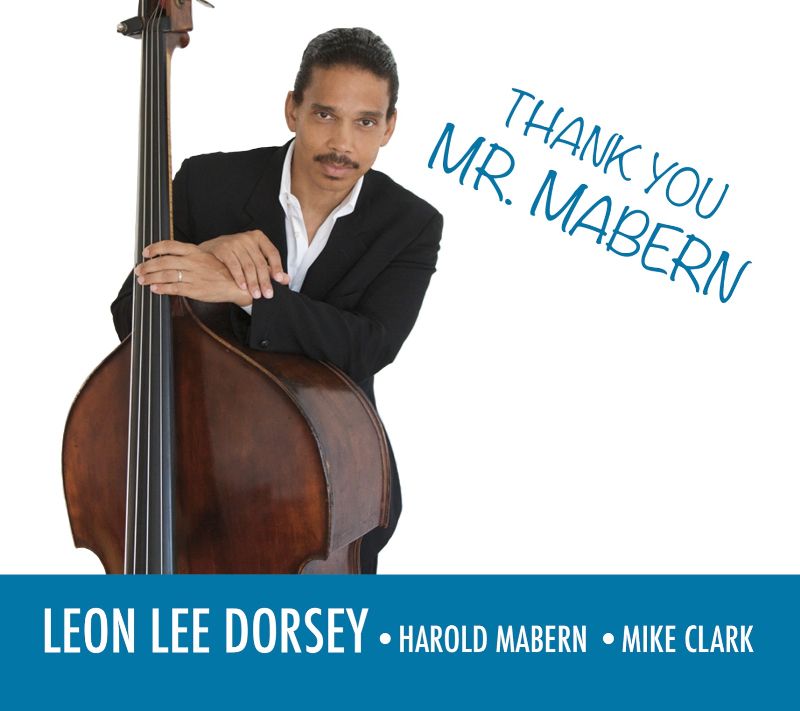 Joseph Herbst, This is Our Environment (NextLevel/Outside In)
Saxophonist Joseph Herbst champions causes of environmental and social justice and their intersectionality on his new album, This Is Our Environment, featuring through-composed sextet music rooted in jazz and blending speech and song. Each of the pieces was written with a specific story in mind and collectively, the songs draw attention to the message that, in Herbst's own words, "We are part of the environment – a piece of the ecosystem."
Ivo Perelman Trio, Garden of Jewels (Tao Forms)
Garden of Jewels marks the second time saxophonist Ivo Perelman has convened his trio with pianist Matthew Schipp and drummer Whit Dickey for an album, following 2015's Butterfly Whispers. Recorded in June 2020, under the shadow of the pandemic, the album features an entirely improvised and stimulating set of eight tracks, wide-ranging in moods and styles, representing a creative light amidst the darkness of the present moment. Order Garden of Jewels here.
Like this article?  Get more when you subscribe.
Join thousands of other jazz enthusiasts and get new music, artists, album, events and more delivered to your inbox.