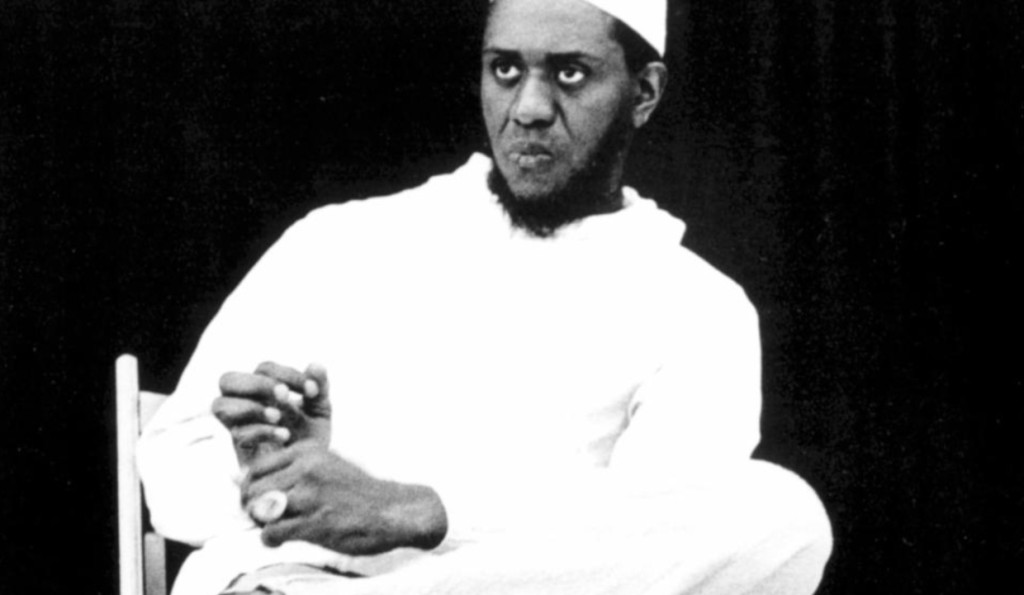 The Week in Jazz is your roundup of new and noteworthy stories from the jazz world. It's a one-stop destination for the music news you need to know. Let's take it from the top.
Noteworthy
Matt Doyle Is Frank Sinatra in New Musical: Tony-winning actor Matt Doyle will take on the role of Frank Sinatra in the World Premiere of Sinatra The Musical, based on the life and career of the legendary artist and cultural icon. This new musical features 20 actors and 17 musicians performing over 25 of Sinatra's most legendary songs. It will run at Birmingham Rep in Birmingham, U.K., from September 23-October 28. More here.
Luaka Bop Announces Release of Pharoah: On September 15, Luaka Bop will release a box set marking the first-ever reissue of Pharoah Sanders' much-bootlegged seminal 1977 record, Pharoah. The original recording is accompanied by previously-unheard live performances, archival material, extensive liner notes and photographs. Order it here. Additionally, in 2023 and 2024, this release will be supported by a series of unique performances around the world of The Harvest Time Project: A Tribute to Pharoah Sanders, an ever-evolving concert based on the album's compositions "Harvest Time," with each performance featuring different musical ensembles playing together at the same time. More here.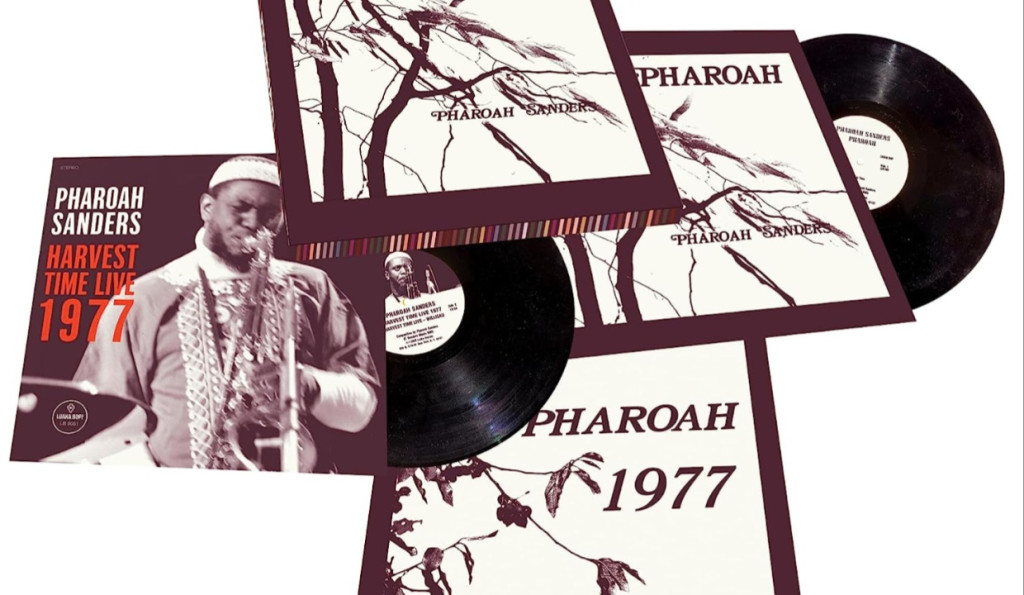 Third Man Records and Blue Note Records Unite for 313 Series Partnership: Third Man Records and Blue Note Records have unveiled the 313 Series Partnership, featuring a selection of five iconic Detroit-themed albums from Blue Note. These albums, personally chosen by Blue Note Records President Don Was, will be re-released on vinyl, starting with Thad Jones' Detroit-New York Junction (1956) on July 21. The series will also include Donald Byrd's Electric Byrd (1970), Elvin Jones' Genesis (1971), Kenny Cox and The Contemporary Jazz Quintet's Multidirection (1969) and a first-ever vinyl release of Grant Green's Live at Club Mozambique (1971).
2024 NEA Jazz Masters Announced: The 2024 NEA Jazz Masters have been announced. The esteemed recipients are Terence Blanchard, Willard Jenkins, Amina Claudine Myers and Gary Bartz. The renowned program, inaugurated in 1982, stands as one of the highest accolades in the realm of jazz. The new class of NEA Jazz Masters will be recognized at a ceremony on April 13, 2024 at the John F. Kennedy Center in Washington, D.C.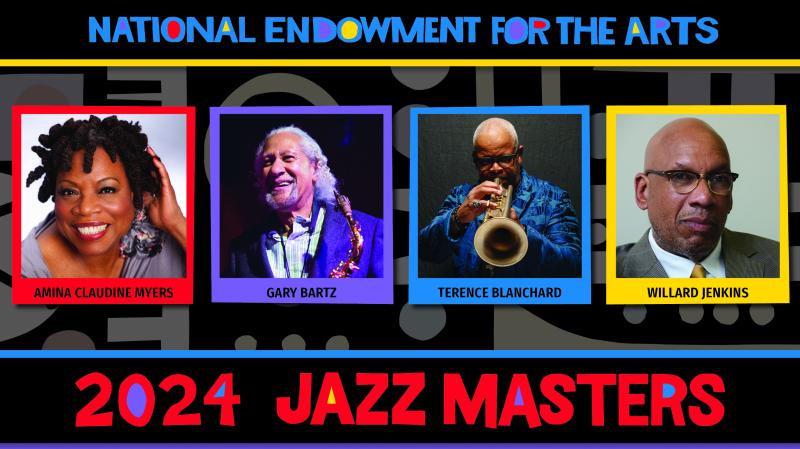 LA's Sam First Launches New Label: Los Angeles jazz venue Sam First is launching Sam First Records, which will release high-fidelity recordings of selected live performances at the club. A press release states that "these shows are by artists whose music embodies the grounded and progressive musicality, as well as the vibe and spirit, of jazz and Sam First." The new label will release 180-gram vinyl albums by Justin Kauflin, Josh Nelson, Joe La Barbera, Rachel Eckroth and Clam City with Jeff Babko, Tim Lefebvre and Mark Guiliana. More here.
New Albums
Wayne Smith, Jr., Be Still (Outside In): Wayne Smith, Jr., the esteemed drummer of the Sun Ra Arkestra, presents his latest album as a bandleader, Be Still, featuring ten original compositions that showcase his talent and artistry. Drawing from his emotive writing and masterful playing, Smith effortlessly merges elements of gospel and jazz, resulting in a captivating and groove-centered aesthetic and experience. Be Still is one of the albums featured in our list of ten new albums released this month (July 2023) that you need to know about.
Billy Valentine, Billy Valentine and the Universal Truth (Flying Dutchman): Billy Valentine delivers inventive and stirring vocal performances of songs by Flying Dutchman icons Gil-Scott Heron and Leon Thomas, as well as Marvin Gaye, Eddie Kendricks, Curtis Mayfield, Prince, War and Stevie Wonder on his new album. Billy Valentine and the Universal Truth, released on March 17, features accompaniment from Theo Croker, Pino Palladino, Jeff Parker, Immanuel Wilkins and many more.
Rickie Lee Jones, Pieces of Treasure (BMG Modern): Vocalist Rickie Lee Jones' latest album, Pieces of Treasure, is a reunion with legendary producer Russ Titelman. Released recently, the album marks her first time devoting an entire album to the Great American Songbook, backed by the quartet of Rob Mounsey, Russell Malone, David Wong and Mark McLean. Click here to listen to a JAZZIZ Not What You Think podcast conversation with the Jones and Titelman.
Gretchen Parlato and Lionel Loueke, Lean In (Edition): Lean In is a joyful yet soothing fusion of Gretchen Parlato's love for Brazilian music and Loueke's West African roots, as well as the first duo collaboration between the two celebrated musicians. Aside from showcasing exceptional chemistry as a duo, the album, released on May 19, features special guests Mark and Marley Guiliana, Lisa Loueke and Burniss Travis on selected tracks.
Live Music and Festival News
Maciej Obara on Tour: Polish saxophonist Maciej Obara and his quartet with Dominik Wania, Ole Morten Vågan and Gard Nilssen will tour in support of their upcoming album Frozen Silence which will be released on ECM in September. At the end of this month, they will perform at two major festivals in Cracow and Lodz in Poland followed by a European tour in autumn. Click here for all concert dates.
Global Musician Workshop at New England Conservatory: Silkroad and the New England Conservatory will be partnering up for the third consecutive year to present the Global Musician Workshop from August 6-12. The 2023 program includes seven days of professional development workshops and a multi-night Performance Festival featuring Silkroad artists, NEC faculty, special guests and GMW participants, bringing together 70 musicians, representing 25 countries and 26 instruments. Performances are open to the public and tickets are available here.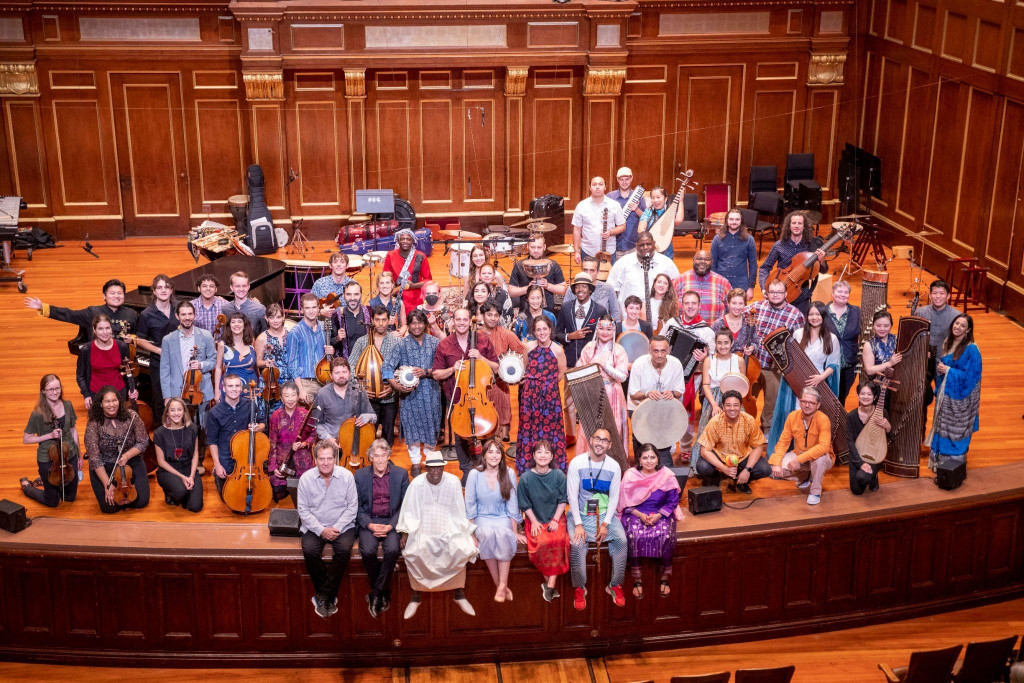 Houston SUMMERJAZZ 2023, August 17-20: DACAMERA presents the third annual Houston SUMMERJAZZ Festival, which will take place in the Houston Theater District at the Wortham Center from August 17-20. The three-day event will feature dynamic performances from a diverse lineup of talented artists, including the Spanish Harlem Orchestra, Gretchen Parlato, and Mwenso and the Shakes, among many others. Additional events, including the popular jazz brunch at The Lancaster Hotel, are to be announced. More here.
Featured photo by Rob Miseur / Courtesy of Centro Studi A. Polillo – Siena Jazz.
Like this article? Get more when you subscribe.
Join thousands of other jazz enthusiasts and get new music, artists, album, events and more delivered to your inbox.