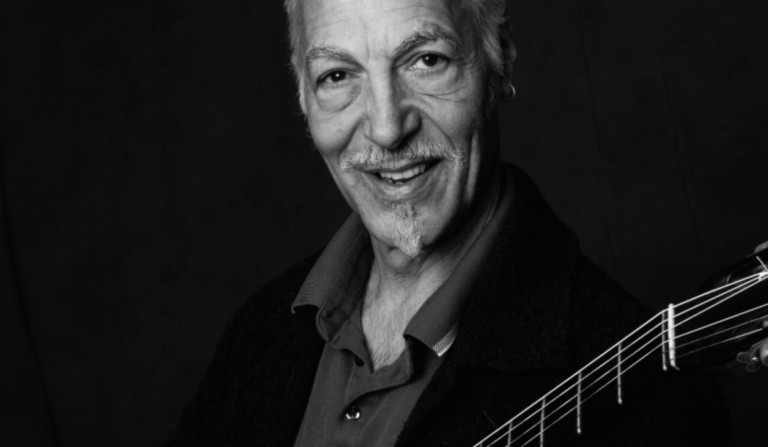 Welcome to the JAZZIZ Podcast. This is our new series of podcast conversations, hosted by JAZZIZ Online Editor Matt Micucci and featuring some of the best artists of today's jazz and creative music scene. Many of these artists are part of JAZZIZ Vinyl Club, our series of limited-edition color vinyl albums curated by the JAZZIZ Editors, featuring some of the most exciting jazz artists from yesterday and today that we cover in the print version of JAZZIZ, our website and these podcasts.
This episode of the JAZZIZ Podcast features a conversation with Paul Mehling, the celebrated guitarist and one of today's foremost interpreters of the Gypsy Jazz tradition. Mehling is also known as the founder and leader of The Hot Club of San Francisco, the group that has been wowing audiences for over three decades. Their latest release, Don't Panic, comprises recordings from 2002 and was issued on Panda Digital.
In addition to speaking about this album, Mehling talks with us about the art of Gypsy Jazz and the legend of Django Reinhardt, as well as sharing with us some of the memories from his artistic journey and the genesis of The Hot Club of San Francisco. (You can also click here to read an article on Paul Mehling by Bob Weinberg, included in our Winter 2022 magazine).
Listen to our JAZZIZ Podcast conversation with Paul Mehling via the player below. The Hot Club of San Francisco's latest release, Don't Panic, is available now on Panda Digital. Launch it here. And if you love jazz and vinyl, be sure to check out our carefully-curated series of vinyl compilations, JAZZIZ Vinyl Club!
Photo by Joey Lusterman.
Join thousands of other jazz enthusiasts and get new music, artists, album, events and more delivered to your inbox.