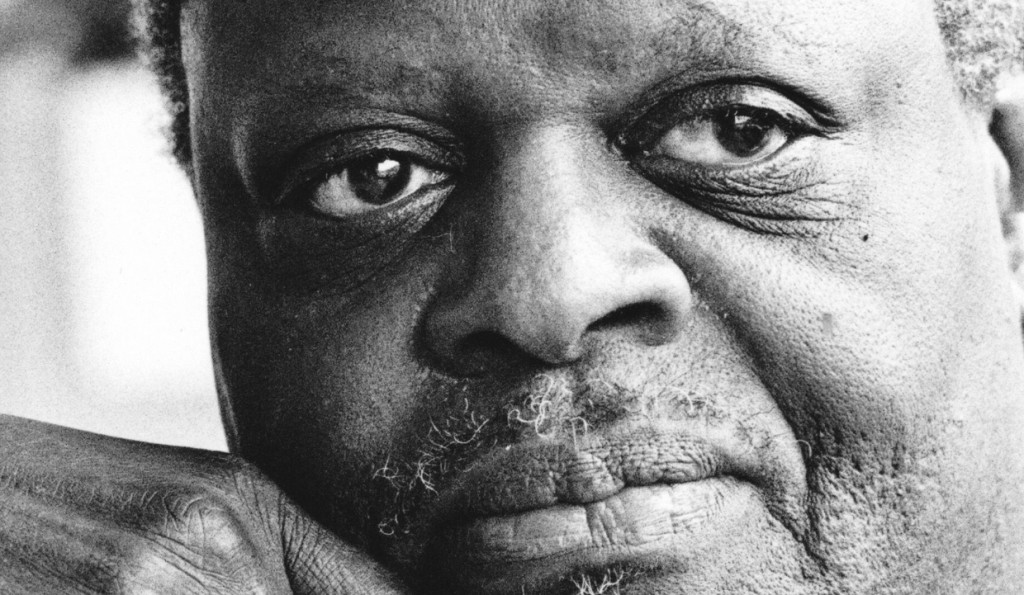 The Week in Jazz is your roundup of new and noteworthy stories from the jazz world. It's a one-stop destination for the music news you need to know. Let's take it from the top.
Noteworthy
Mack Avenue Commemorates Iconic Oscar Peterson Composition: Mack Avenue has shared a brand new studio recording of "Hymn to Freedom," performed by Benny Green, John Clayton and Jeff Hamilton. The performance is captured via the player below. "Hymn to Freedom" was composed on the spot in a recording studio on December 16, 1962, and is one of jazz piano legend Oscar Peterson's most iconic compositions.
2023 Blues Awards Nominees Announced: The nominees of the 2023 Blues Awards, presented by The Blues Foundation, have been announced. Among them are John Németh, Shemkia Copeland, Eric Gales and Rory Block. The winners will be revealed at its Gala Ceremony, held in Memphis on May 11, preceded by a Blues Hall of Fame Ceremony, held on May 10. More here.
Tasha Cobbs Leonard on Good Morning America: Tasha Cobbs Leonard gave a double performance on Good Morning America last week. First, she performed "Burdens Down" from her new album, Hymns, and you can watch it via the player below. Her second performance was the new album's centrepiece track, "The Church I Grew Up In."
New and Upcoming Albums
The Oscar Peterson Trio, On a Clear Day: The Oscar Peterson Trio – Live in Zurich, 1971 (Two Lions/Mack Avenue): Two Lions/Mack Avenue will release On a Clear Day: The Oscar Peterson Trio – Live in Zurich, 1971, worldwide on January 27. The album features eight tracks of never-before-heard performances from legendary jazz pianist Oscar Peterson, performing alongside bassist Niels-Henning Ørsted Pedersen and drummer Louis Hayes.
Kari Kirkland, If (When You Go) (Slea Head): Vocalist Kari Kirkland teams up with pianist/producer Shelly Breg for the release of her sophomore album If (When You Go). The record, released on January 13, features unique arrangements encapsulating the essence of a collection of contemporary songs by such artists as Sting, Coldplay and Jeff Buckley, led by Kirkland's intimate and honest vocal style.
Alex Sjobeck and David Baker, Pictures in Time (NextLevel): Having performed together for over a decade, longstanding collaborators pianist Alex Sjobeck and bassist David Baker unite on their debut album, Pictures in Time. Described as a musical diary, the album is now available via NextLevel and offers nine original works paying homage not only to the creative tradition of the piano-bass duos throughout jazz history but also to their growth of understanding of themselves and each other.
Anthony Fung, What Does It Mean to Be Free? (self-released): Drummer/composer Anthony Fung expresses his commitment to freedom via his third studio album, released last year. What Does It Mean to Be Free? is a set of eight original compositions and one clever Wayne Shorter reimagination performed with close musical friends David Binney, Braxton Cook, Andrew Renfroe and Marcel Camargo.
Live Music and Festival News
20th Panama Jazz Festival, January 16-21: The Panama Jazz Festival celebrates its 20th edition this week in a hybrid format (virtually and on-site), under the artistic direction of Danilo Perez, who has recently been nominated for two GRAMMYs. Its lineup will include such artists as Chucho Valdes, Catherine Russell, Erika Enger, the all-star ensemble Global Jazz Womxn and Children of the Light (featuring Perez, John Patitucci and Brian Blade). The festival kicks off today and will continue through January 21. More here.
Miguel Zenón Tour Dates: Saxophonist/composer Miguel Zenón is continuing his national tour to celebrate his GRAMMY-nominated new album of all-original works, Musica de Las Americas, released last year. Check out all upcoming tour dates here. The album is inspired by the history of the American continent and features Zenón's long-time quartet, plus master percussionists from his native Puerto Rico.
San Jose Jazz Winter Fest: Counterpoint with Ukraine: San Jose Jazz will spotlight Ukrainian resilience and cultural identity by presenting first-time collaborations between Ukrainian improvisational artists and American jazz artists at its Winter Fest 2023. Counterpoint with Ukraine is co-curated by the Am I Jazz? Festival of Kyiv, Ukraine, and will include commissioned original works from five headlining acts. It will take place from February 16-March 3 in downtown San Jose, California. More here.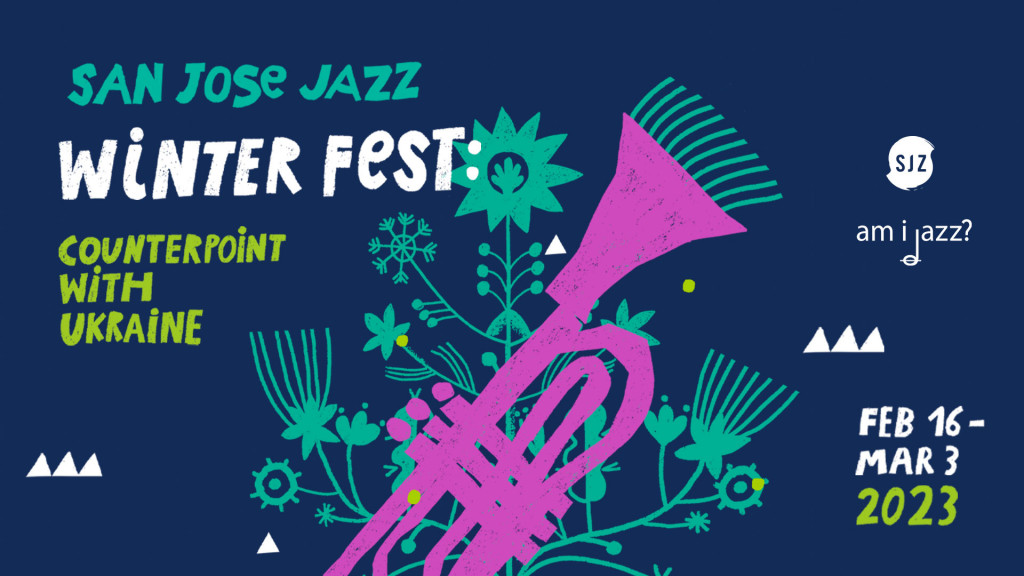 Delvon Lamarr Organ Trio Introduces New Guitarist: The Delvon Lamarr Organ Trio introduced a new guitarist, Miles "Smiles" Harris, who is being passed the torch from Jimmy James. Harris will join Lamarr and drummer Ehssan Karimi on the band's 2023 tour, which will include dates in Seattle, Los Angeles, Minneapolis and More. Check out all upcoming tour dates here.
Naghash Ensemble Announce North American Debut Tour: Armenia's Naghash Ensemble will embark on their debut tour of North America in March 2023 with stops in eleven U.S. and Canadian cities. Led by Armenian-American composer John Hodian, the group combines the earthy spirituality of Armenian folk song, new classical music and contemporary post-minimalism with the energy of rock and jazz. Check out all upcoming tour dates here.
Featured photo by Hans Herzheim.
Like this article?  Get more when you subscribe.
Join thousands of other jazz enthusiasts and get new music, artists, album, events and more delivered to your inbox.