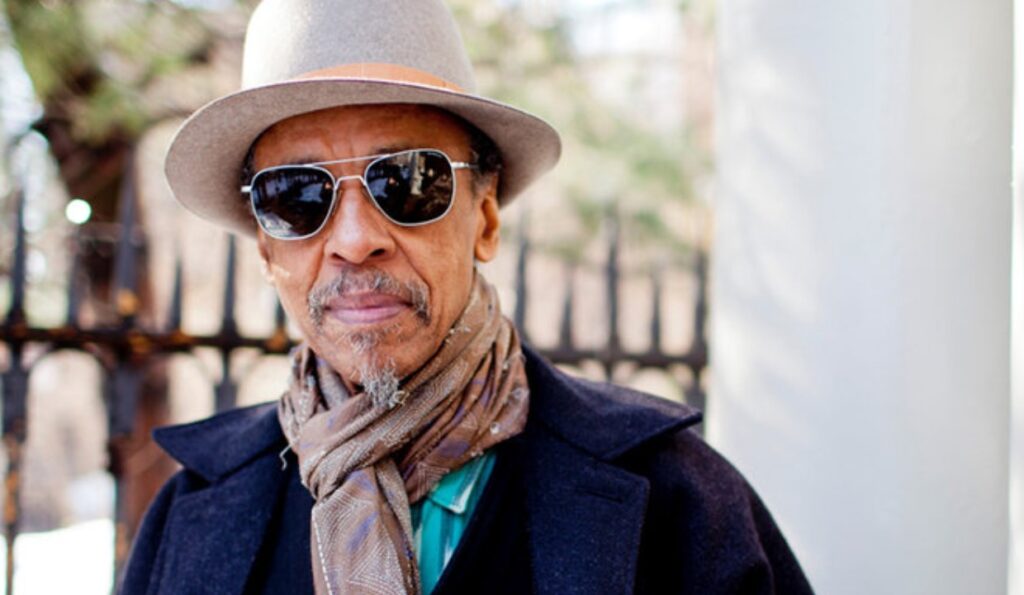 The Week in Jazz is your roundup of new and noteworthy stories from the jazz world. It's a one-stop destination for the music news you need to know. Let's take it from the top.
Noteworthy
Verve/UMe's Acoustic Sounds Audiophile Vinyl Enters Its Third Year: Verve/UMe's all-analog vinyl reissue series, Acoustic Sounds, enters its third year and continues to deliver definitive vinyl pressings of some of the label's best-known jazz albums. Releases scheduled for 2022 include classic records from Bill Evans, Coleman Hawkins, Ella Fitzgerald, John Coltrane and many more. This month's reissue, Duke Ellington Meets Coleman Hawkins (Impulse!, 1963), will be released on May 13.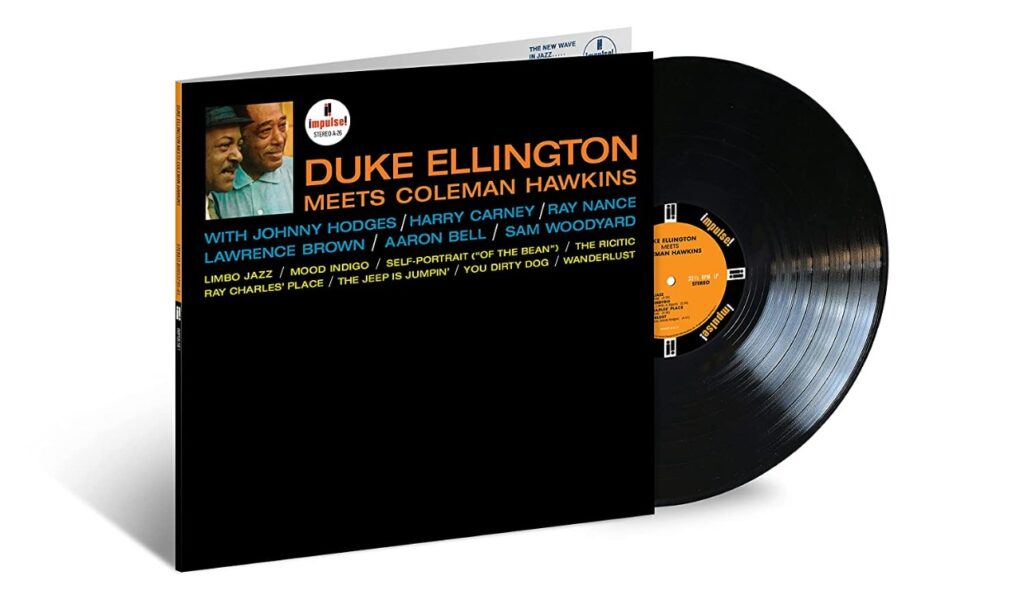 Tommy Castro Big Winner at Blues Music Awards 2022: The 2022 Blues Music Awards (BMA) winners were announced during a ceremony at The Resonant Convention Center in Memphis, Tennessee, on May 5. Tommy Castro was the evening's top award winner, earning three BMAs, for B.B. King Entertainer of the Year, for Album of the Year for Tommy Castro Presents a Bluesman Came to Town, and for Band of the Year with his band, Tommy Castro & The Painkillers. Sue Foley and Christone "Kingfish" Ingram, among others, also received awards. Click here for a full list of award winners.
Norah Jones Makes Tonight Show Return: Last week, Norah Jones returned to The Tonight Show, where she made her TV debut 20 years ago. She performed "Don't Know Why," in celebration of the 20th anniversary of her debut album, Come Away With Me. Watch the performance via the player below. 20th-anniversary editions of Come Away With Me, including a Super Deluxe Edition including 22 previously-unreleased tracks, are now available in multiple formats via Blue Note Records.
New Orleans City Council Proclaims Kidd Jordan Day: Edward "Kidd" Jordan celebrated his 87th birthday on May 5 and the New Orleans City Council proclaimed the day Kidd Jordan City Council with a ceremony held before the council's weekly meeting on the first floor of the city. An esteemed saxophonist, Jordan taught several generations of students for over seven decades and even led the Institute for Jazz Studies at Southern University for four decades from the 1970s onwards. Students who have benefited from Kidd include Kid Thomas, Wynton and Branford Marsalis, Jon Batiste, Christian Scott aTunde Adjuah and several more.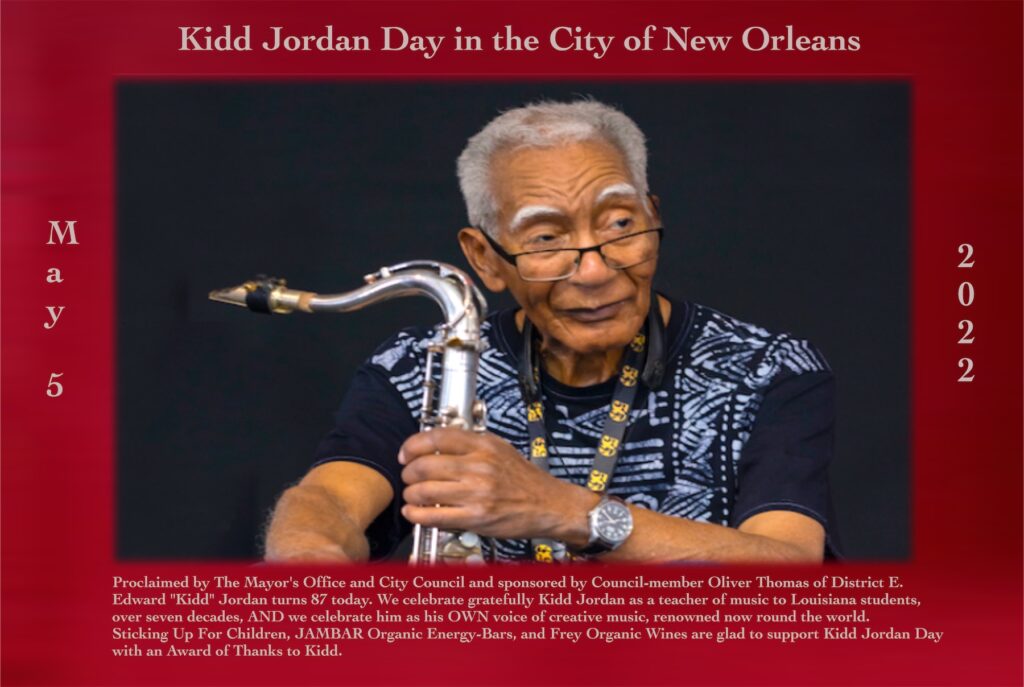 New and Upcoming Albums
Juan Carlos Quintero, Table for Five! (Moondo): Acclaimed guitarist Juan Carlos Quintero released Table for Five! on March 11 via his Moondo Music label. This is a new quintet full-length that finds him on the semi-hollow electric guitar for the first time. Table For Five! comprises five jazz standards, three Latin standards and two original compositions and is the first of his own albums that Quintero has produced since his 1988 debut.
Clemens Grassmann, Grass Machine (self-released): Berlin-born drummer Clemens Grassmann's forthcoming album, Grass Machine, carries a traditional sound while pushing modern jazz harmonies forward. Its music is performed with an atypical septet formed with three saxophones and one trumpet. The resulting sound both feels like a big band and, at times, an "acoustic synthesizer." Grass Machine was released on April 8.
Flora Purim, If You Will (Strut): Brazilian jazz fusion legend Flora Purim released her If You Will, her first studio album in over 15 years, on April 29. The record brings together many of her closest circle of musicians, including her husband Airto Moreira, and explores new compositions alongside fresh takes on some of her favorite personal songs and positive lyrics from across her varied career.
Tomas Fujiwara's Triple Double, March (Firehouse 12): Drummer/composer Tomas Fujiwara reconvenes his Triple Double sextet, featuring six distinctive and innovative voices in contemporary creative music, including drummers Tomas Fujiwara and Gerald Cleaver, guitarists Mary Halvorson and Brandon Seabrook, and trumpeter Ralph Alessi and cornet player Taylor Ho Bynum. Their new album, March, was released on March 4 and is a collection of new music inspired by dance and protest.
Live Music and Festival News
New Henry Threadgill Multimedia Masterwork: Henry Threadgill will premiere a new multimedia masterwork inspired by the late jazz drummer Milford Graves on May 20-21 at the Roulette in Brooklyn, New York City. The presentation incorporates film, visual art, voice looping, orchestral music and even images from a heart rate monitor. It will be divided into two performances, "One" (May 20) and "The Other One" (May 21), with both performances in memory of late cultural critic Greg Tate.

Carnegie Hall Announces Concert for Ukraine, May 23: Carnegie Hall has announced Concert for Ukraine, a benefit performance in solidarity with the Ukrainian people that will take place on May 23. This special evening will feature performances by artists from the worlds of classical, jazz, Broadway and popular music. The proceeds from this one-night-only event will support Direct Relief, a humanitarian non-profit organization providing urgently needed medical supplies to relief groups on the ground in Ukraine. Tickets here.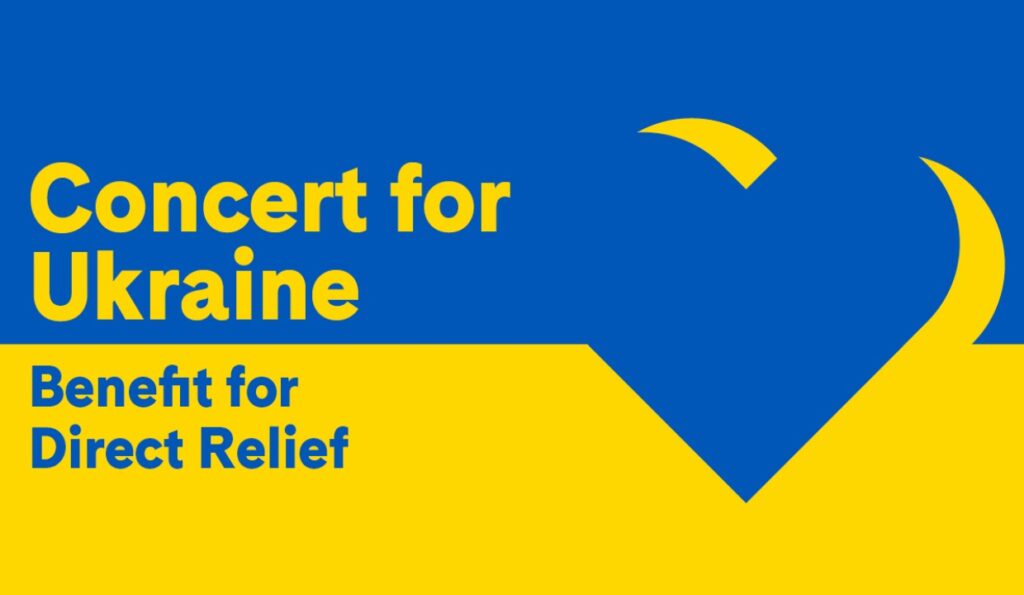 National Sawdust and Chelsea Factory Announce Programming Partnership: National Sawdust and its co-founder/artistic director, composer Paola Prestini, and New York's Chelsea Factory have announced the first companies to take to the stage in the organizations' inaugural programmatic partnership. Arturo O'Farrill and his Afro Latin Jazz Orchestra with special guest Emaline Michel will take to the stage on June 16-17 to present Jazz Across the Americas – An Afro Caribbean Experience. Unconventional and experimental Bare Opera will offer two performances of Tomas Cabaniss's Firesongs on June 18. More here.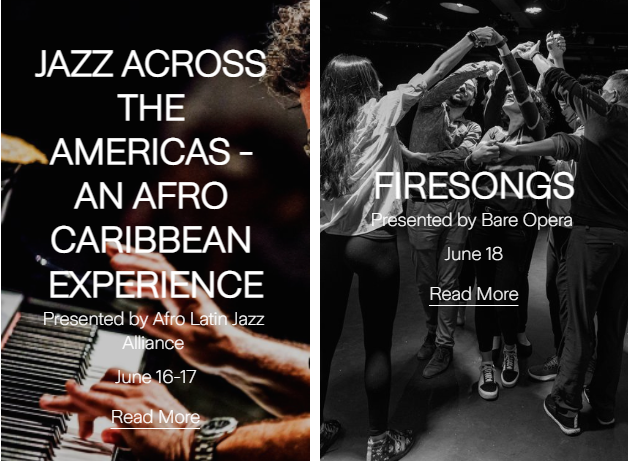 Kris Bowers Commissioned To Create and Present Exclusive Work at Monterey Jazz Festival: Celebrated jazz pianist Kris Bowers has been commissioned by the Monterey Jazz Festival to write and present a piece at his year's event, celebrating the festival's 65th anniversary. "Kris, as an alumnus of our Next Generation Jazz Orchestra, is a perfect example of the type of artist we like to work with; young, exciting, innovative and with a unique viewpoint," says Tim Jackson, Artistic Director of the Monterey Jazz Festival, which will take place on September 23-25, 2022. The Monterey Jazz Festival first started commissioning original works from artists in 1959. More here.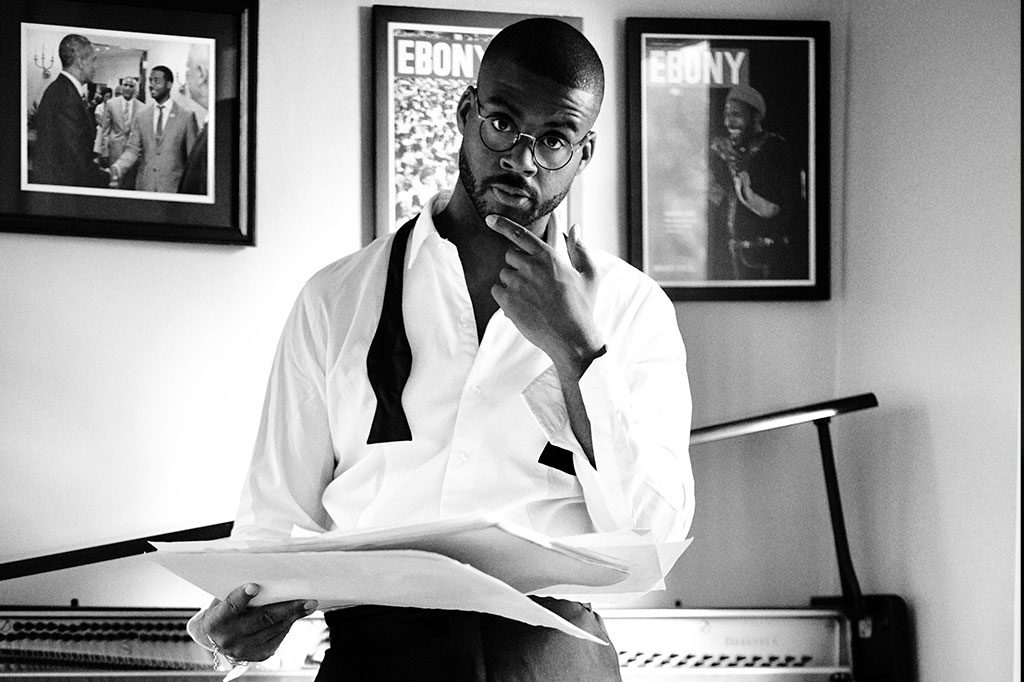 Thundercat Announces Summer 2022 Tour Dates: Bass virtuoso Thundercat has announced a slew of new tour dates for Summer 2022. These dates will happen alongside his opening stint with the Red Hot Chili Peppers and Khruangbin, as well as multiple festival appearances, including at the Blue Note Jazz Festival Napa on July 30. Check out all upcoming tour dates here.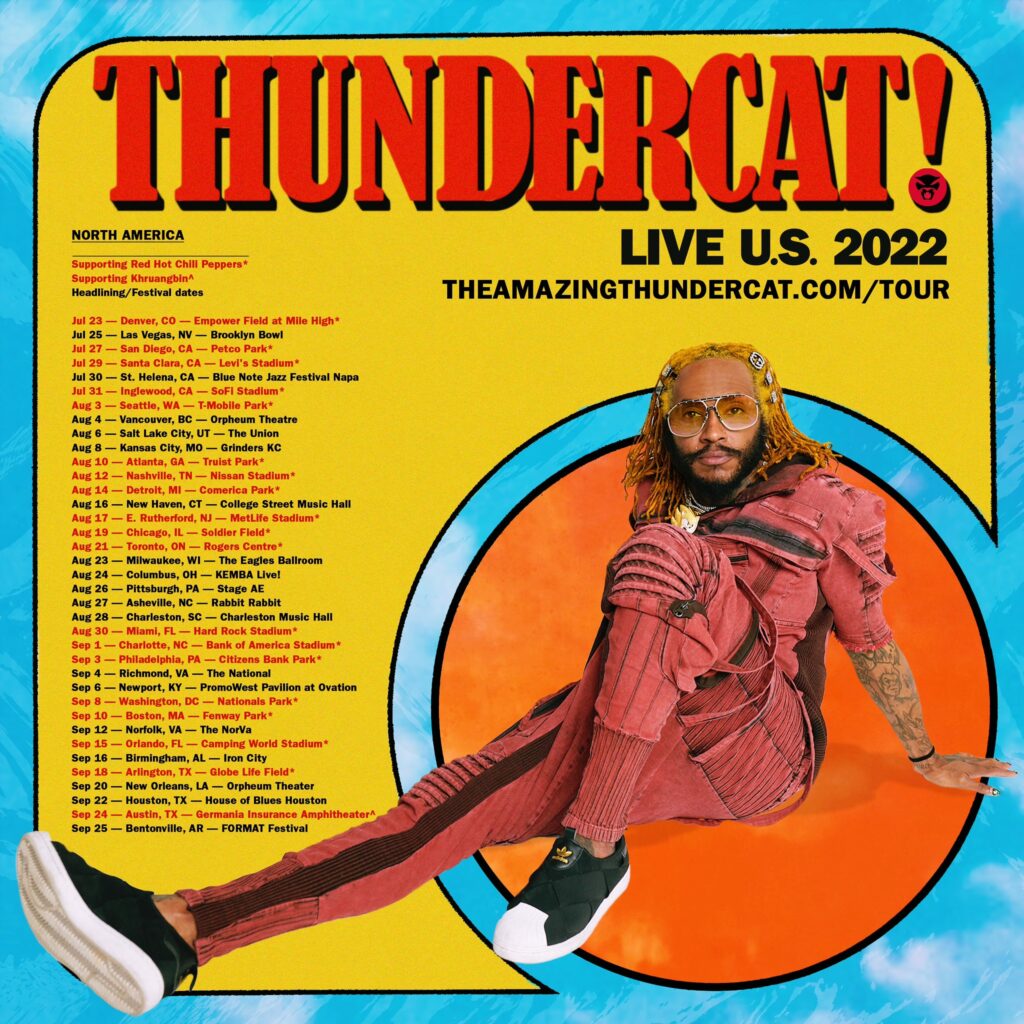 Featured Photo: John Rodgers
Like this article?  Get more when you subscribe.
Join thousands of other jazz enthusiasts and get new music, artists, album, events and more delivered to your inbox.