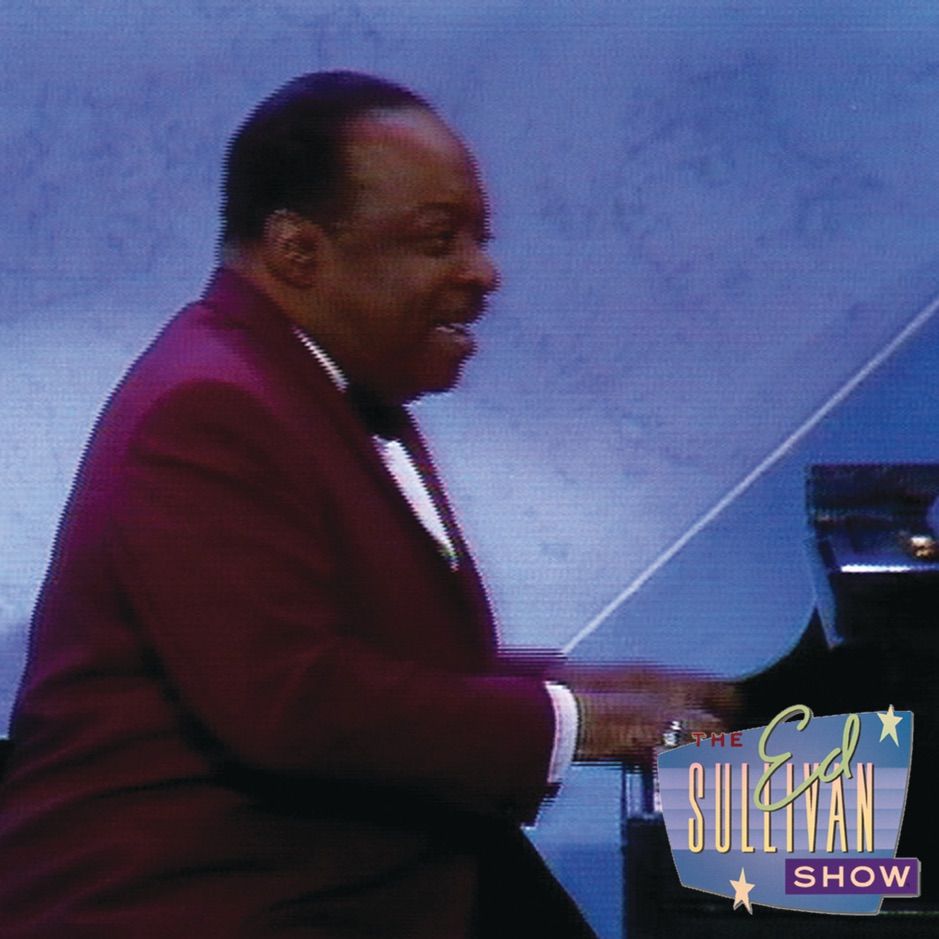 On Apri Fools' Day, we're bringing you seriously big news for fans of Golden Era music and TV. No joke!
In honor of Jazz Appreciation Month, The Ed Sullivan Show's official YouTube channel has announced that it will feature classic jazz performances from the show on its homepage throughout April. Featured videos include appearances by Benny Goodman, Duke Ellington and Louis Armstrong, plus playlists for Ella Fitzgerald, Louis Armstrong, Nat King Cole and Jazz Music with Dave Brubeck Quartet, Gene Krupa, Nat King Cole Trio and more.
During its time on air (1948-1971), The Ed Sullivan Show served as one of the country's preeminent showcases for music on television. In addition to the many jazz artists who graced the program's soundstage, the show would also play host to many groundbreaking musical acts, most notably The Beatles, whose appearance in February 1964 would ignite the nation-wide British Invasion movement.
From UMe Press Release:
Established by the Smithsonian National Museum of American History, Jazz Appreciation Month celebrates the cultural and historic impact of jazz music. It marks its 20th anniversary in 2021. The Ed Sullivan Show brought jazz music to millions of American television viewers and has been acknowledged for its pioneering jazz appearances by the Library of Congress, which described the popular show as "a landmark television program, and unquestionably one of the most important chronicles of mid-20th century popular culture." The Ed Sullivan Show was frequently international in scope, including jazz performers who enjoyed worldwide acclaim.
Jazz appreciation on The Ed Sullivan Show YouTube channel kicks off today with Al Hirt's "When The Saints (Go Marching In)," Benny Goodman ("I Want To Be Happy") and Louis Armstrong's "Muskrat Ramble" and "When It's Sleepy Time Down South." On Friday, rarities such as W.C. Handy's 1949 performance of "St. Louis Blues" and a rousing segment by Turk Murphy & Dixieland Brass Band performing "Bill Bailey" make their premiere, along with Louis Armstrong's "On The Sunny Side Of The Street" from 1957. The weekend continues on Saturday with Pete Fountain ("Tiger Rag"), Count Basie with Joe Williams ("Roll 'Em Pete"), Gene Krupa ("Sing, Sing, Sing") and Glenn Miller Orchestra/Ray McKinley ("In The Mood"). On Sunday, April 4, look for Harry James Band ("Lester Leaps In"), Erroll Garner ("Misty") and a 1956 Louis Armstrong performance of "Basin Street Blues."
Jazz Appreciation on The Ed Sullivan Show YouTube channel features Louis Armstrong April 4-24 and Duke Ellington on 4/26 and 4/28.
Throughout its historic 23-year primetime run (1948-1971), The Ed Sullivan Show brought the hottest performances from around the world and introduced emerging talent to America's living rooms every Sunday night. The show featured some of the earliest or first televised performances of music superstars including Stevie Wonder, The Band, The Beach Boys, The Beatles, The Jackson 5, The Mamas and The Papas, The Supremes, and The Rolling Stones.
Among the voluminous gems in this vast catalog are iconic clips most of which have not been seen in decades. UMe uploads new videos daily, including scores of rarities available digitally for the first time, to The Ed Sullivan Show's official YouTube channel and EdSullivan.com, both newly updated.
Join thousands of other jazz enthusiasts and get new music, artists, album, events and more delivered to your inbox.