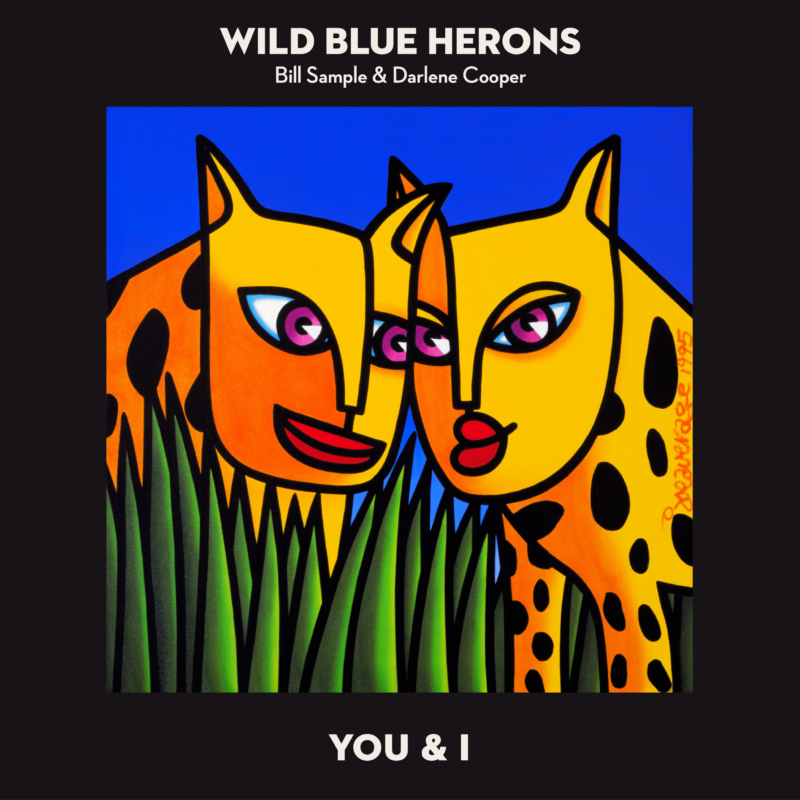 Long-time collaborators turned husband-and-wife, Bill Sample (piano) and Darlene Cooper (vocals) present their latest musical adventure as Wild Blue Herons: a collection of standards inspired by the great women of jazz.
The Vancouver-based duo have a deep history in music: Bill has been an in-demand sideman for almost 50 years, working as musical director & keyboard player for the legendary David Foster, whilst Darlene has built a reputation not just as an go-to jazz singer, but an educator, choral conductor and session musician too.
"You & I" is being released in CD, Vinyl and digital formats.
Out Now
Listen Now
Visit Artist's Website
Personnel
Bill Sample - piano/keys
Darlene Cooper - vocals

Recorded by Bill Sample
Mixed and mastered by Miles Foxx-Hill
Cover Art - Joe Average's "Unconditional Love" (used by permission)
Graphic design - Mike Priebe
Track Listing
I Wish I'd Met You
The Nearness of You
It Had to Be You
You and I
An Older Man Is Like an Elegant Wine
Don't Know How to Love You
Impossible Love
Here's to Life
Save Your Love
The Way You Look Tonight
Lush Life
I'll Be Seeing You