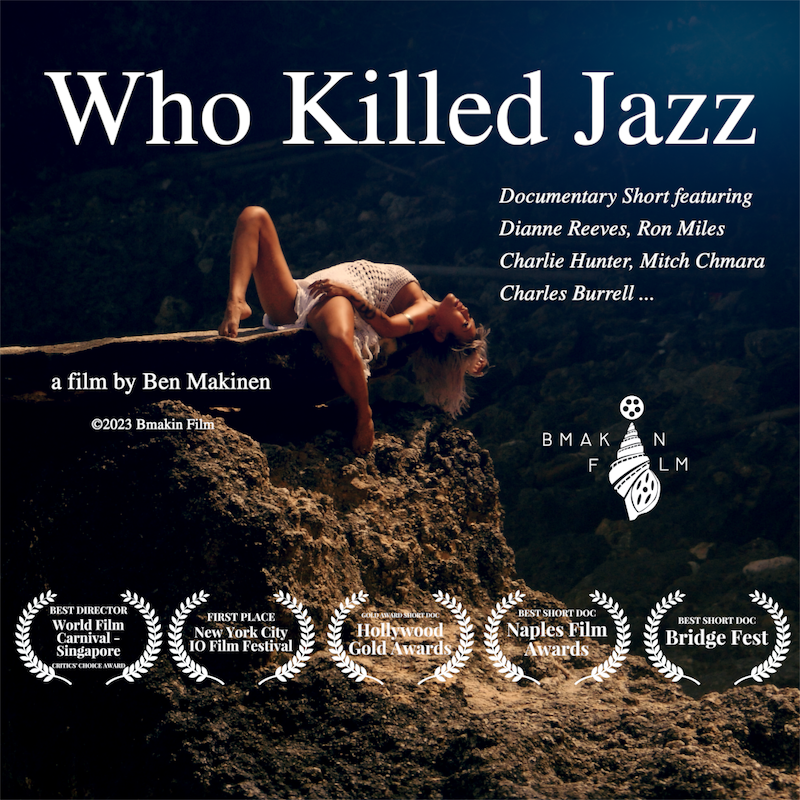 An Award-winning action-packed jazz film with live performances and candid behind the scenes confessions from Dianne Reeves, Charlie Hunter, Ron Miles and more!
Elite professional jazz musicians address the elephant in the room: why are musicians living in poverty while the club owners and music distributors profit off of their life's work? Have the musicians lost touch with their audience, or have they been duped and enslaved by a brutal music business?
Who Killed Jazz is a 22 min film produced during shooting of the feature length JazzTown by filmmaker and jazz drummer Ben Makinen now on Vimeo On Demand!
Out Now
Visit Artist's Website