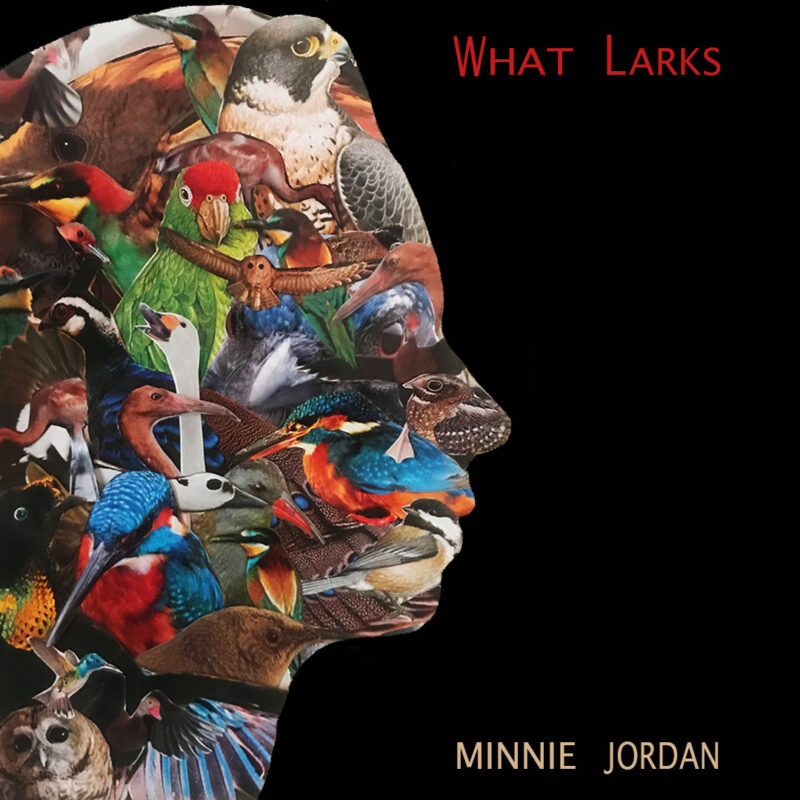 Minnie Jordan's jazz-fiddling combines contemporary jazz with Texas country roots, and mixes bluegrass influences and classical training into the magic melting pot of modern improvisation She dives deep into stylistic authenticity in all the genres she is passionate about, while allowing her myriad influences to inspire brand-new sounds.
On her debut album "What Larks", all the compositions are based on birdsongs–it is both an homage to the natural soundscapes that inspire her, and a call for action to protect the birds and ecosystems that continue to be threatened by climate change and environmental degradation.
Out Now
Listen Now
Visit Artist's Website
Personnel
All compositions by Minnie Jordan
Violin: Minnie Jordan
Tenor Saxophone: Stephen Byth (1, 2, 3, 4, 5, 8)
Voice: Ella Jordan (6, 7)
Bass: Greg Loughman (1, 2, 3, 4, 5, 7), Giacomo Tagliavia (6)
Drums: Ilya Blazh (1, 2, 3, 4, 5, 7), Misaki Nakamichi (6)
Keyboard: Yessaï Karapetian (6)

Tracks 1, 2, 3 4, 5, and drums and bass on 7 were recorded at by Daniel Babai at Ugly Duck Studios, 3/22/21.

Tracks 6, parts of 7, and 8 were recorded remotely in home studios.

Mixed by Stephen Byth and Daniel Babai.
Track Listing
1. LITTLE WHISTLER
2. WINGS FOLDED
3. CAROLINA CHICKADEE
4. BURGUNDY AND GREEN
5. WHAT LARKS
6. SUMMER SONG
7. FROGSONG
8. BINDLE AND POCHETTE