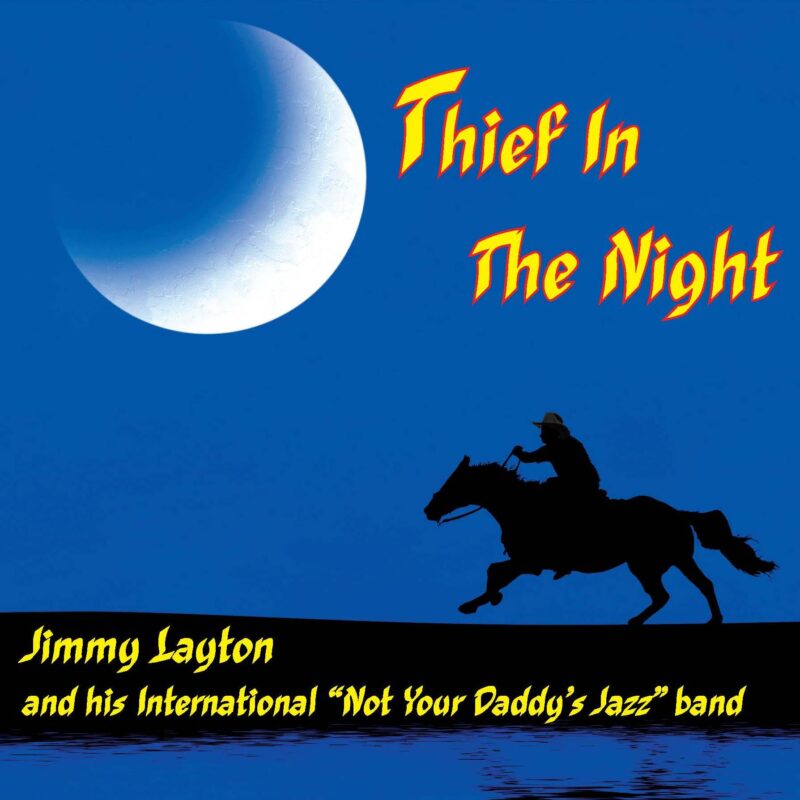 Jimmy became interested in music as a teenager, joining a local rock band.
During this time he also became interested in composing.
After heading up the fusion band GRoK, in San Francisco, he decided to go out on his own.
First, with EmptyHand and later with Under the Moon.
This is the fourth CD with his
International "Not Your Daddy's Jazz"
band.
Out Now
Listen Now
Visit Artist's Website
Personnel
Jimmy Layton ~ keyboards
Al Bondigas ~ vibes
Sig Verif ~ bass (except tracks 2, 6)
Mark Fletcher ~ drums
Eric Darken ~ percussion

Guests:
Lena Rose ~ vocals (track 2)
Jay Goetting ~ bass (tracks 2, 6)
Marcia Migét ~ tenor sax, (tracks 1, 4) flute (track 7)
Chuck MacKinnon ~ trumpet (tracks 1, 4, 7)
Lincoln Adler ~ tenor sax (track 2) soprano sax (track 6)
Erik Jekabson ~ trumpet (track 6)
Harvey Wainapel ~ tenor & soprano sax (track 8)
Track Listing
The Man From Nowhere
Only A Fool
Conchango
Let's Be Frank
Midnite Ride In Blue
Moonlight
Be Mindful
The Vapid Genius
This Afternoon At Midnight
Thief In The Night