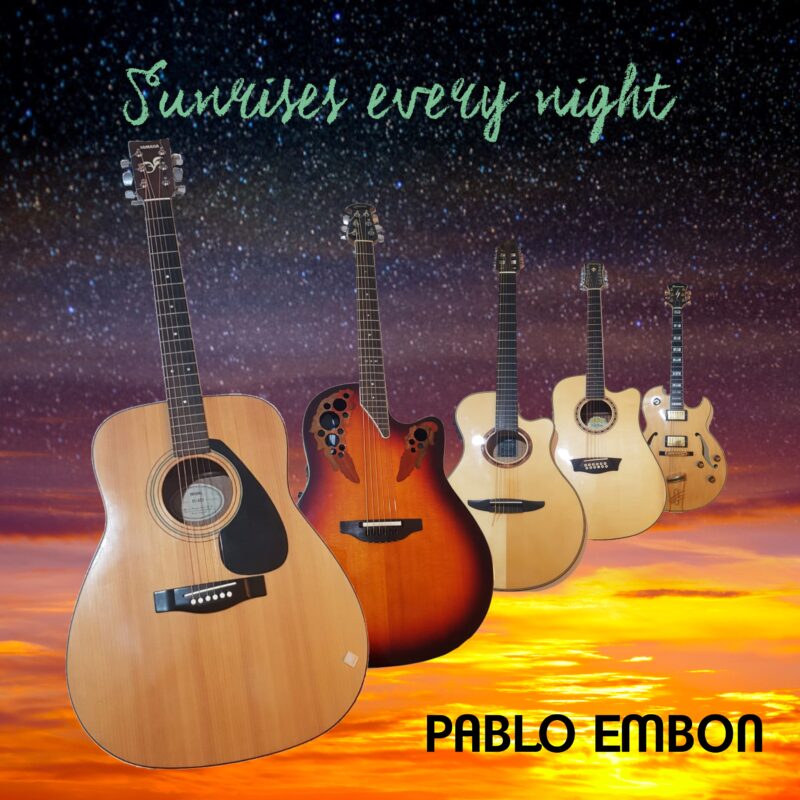 Pablo Embon is an Argentinian-born, Israeli-based musician, composer and producer. He has released over 20 original albums to date since 2004. All his music is performed, recorded, mixed and produced by himself Amongst the music tracks, there is a multitude of jazz stylings, however he is not a purist when it comes to Jazz: His music is fusion, drawing on indirect influences which include Pat Metheny, Chick Corea, Al Di Meola and others. His albums contain also other music styles, such as Alternative, Smooth, Funk, orchestral instrumentals, and solo instruments tracks.
Out Now
Listen Now
Visit Artist's Website
Personnel
Album Composed, performed and produced by Pablo Embon.
Track Listing
1. Get it Together 4:52
2. The Meaning of You 4:48
3. Secret Voices 4:43
4. A Better Day 5:33
5. Jacaranda 5:06
6. Sueños 4:04
7. Endless Journey 5:23
8. Reborn 3:04
9. Are You Ready? 4:04
10. Change 4:34
11. Us 2:21
12. It's All We Know 2:13