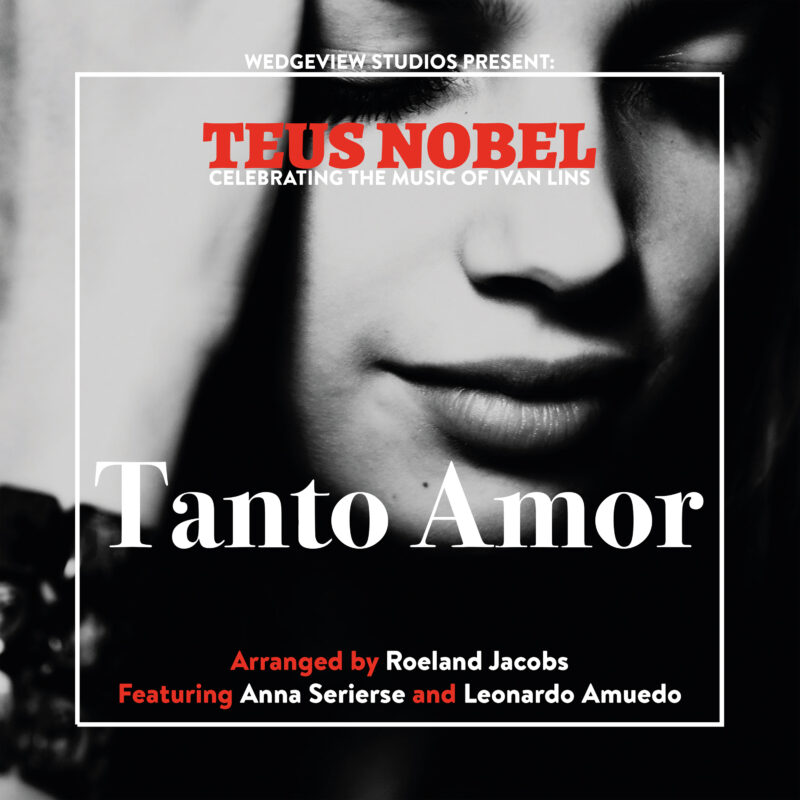 Already during his early years at the Codarts University for the Arts (Rotterdam), trumpeter Teus Nobel toured all over Europe with the Rotterdam Ska Jazz Foundation. They played in clubs an festivals all over Europe and Russia and received international praise for their album "Motif Loco" (2007). In 2010, Teus joined the Dutch Royal Airforce Orchestra as their jazz soloist. Together with the renowned Metropole Orkest, this orchestra is the only fulltime jazz- and pop-orchestra of the Netherlands. Teus released 6 albums, from which 2 are dedicated to Ivan Lins (Tanto Amor 2021) and Antonio Carlos Jobim (Saudade 2019).
Out Now
Listen Now
Visit Artist's Website
Personnel
The album Tanto Amor will be released on April 16, 2021. Do let us know if you want to receive a CD or digital version of the album.
About the album:
April 16, 2021, trumpet player Teus Nobel will release Tanto Amor, a sequel to his 2019 album Saudade. Tanto Amor celebrates the repertoire of Brazilian singer / songwriter Ivan Lins, one of Brazil's own musical and political heroes who turned 75 in 2020 and at the same time celebrated his 50th anniversary in the music industry. With the exception of "Song for Tim" (a co-composition with Roberto de Lujo) all songs on this recording are written by Ivan Lins himself. The arrangements for this project were made by musician, arranger and producer Roeland Jacobs.
Track Listing
1. Acaso
2. Regreso A Ti
3. Te Amo
4. Lembra De Mim
5. Tanto Amor
6. Arrependimento
7. E A Gente Assim Tao So
8. Meu Espelho
9. Bilhete
10. Voa
11. Song For Tim