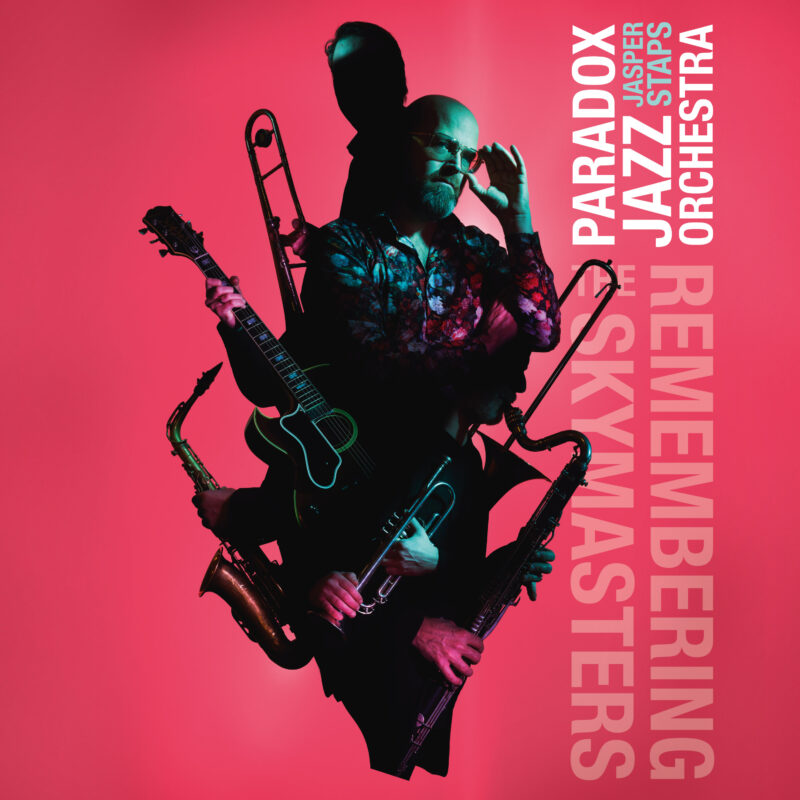 The Paradox Jazz Orchestra wants to be a valued part in the big band landscape. The majority of the projects will focus on Dutch big band music, both old and new. The line-up of the Paradox Jazz Orchestra is also in line with this mission. On one hand, the jazz orchestra is manned by young talents which ensures a refreshment and rejuvenation of the Dutch jazz orchestra landscape. On the other hand, the orchestra consists of experienced musicians of national and international fame. This combination creates creative synergy: an infectious cross-pollination between experience and youthful energy.
Out Now
Listen Now
Visit Artist's Website
Personnel
The Skymasters, founded in 1945 on behalf of the broadcast station AVRO, became extremely popular due to their two or three weekly radio broadcasts featuring swinging big band music and Dutch vocal repertoire. With the radio program Swingtime (from 1978 to 1986) the orchestra established its reputation as one of Europe's leading big bands. This first Paradox Jazz Orchestra's album is dedicated to that illustrious big band when it was at its peak. The Paradox Jazz Orchestra was founded in 2019 by band leader, arranger and saxophone player Jasper Staps and trumpet player Teus Nobel with the aim of keeping the rich Dutch and international 'big band heritage' alive as well as getting it noticed again, also by a new and young audience.
Track Listing
So Here You Are!
Basin Street Blues
Tough Customer
Nem Um Talvez
Sambita
No More
Fred My Pal
The Moment of Truth
October Ballad
Birch and the Blues