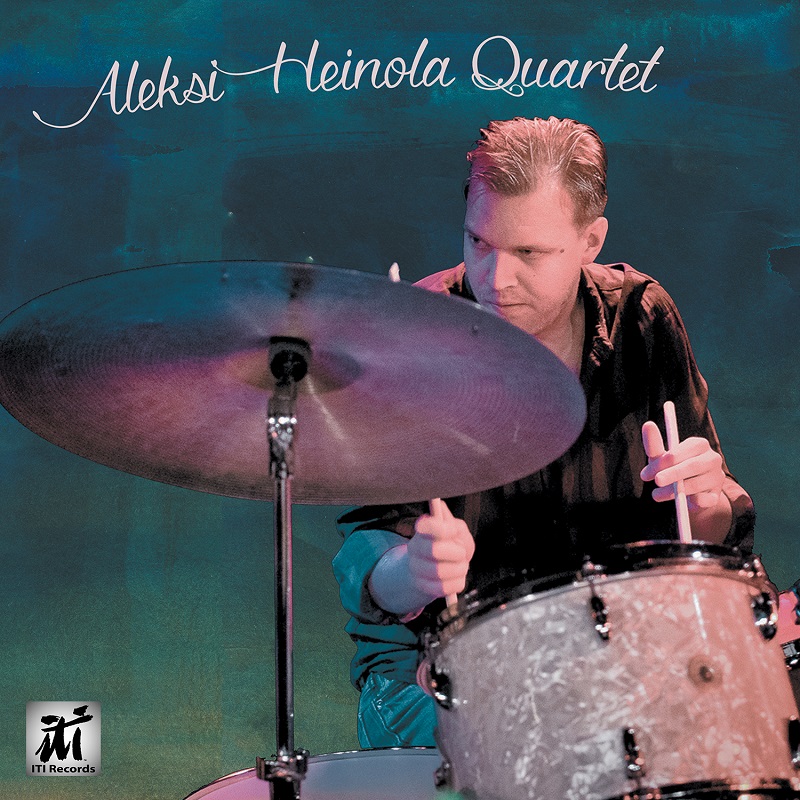 Recorded 20-21 September 2021 at Frinnvox Studios in Helsinki. Recording engineer Jukka Viiri. Mix and production by Jyrki Saarinen.
Executive producer Johan Fredrik Lavik. All tracks published by Jazzaggression., and ITI Records/ITI Music Corporation.
"The spirit of vintage hard-bop is reimagined on the first great jazz record of 2023! Originals and compositions by Waldron, Shorter, Monk, and more travel new yet familiar paths as the Aleksi Heinola Quartet pilot the grooves with swing, style, and stellar musicianship" – Syd Schwartz / Jazz and Coffee
In the autumn of 2021, four musicians and close friends joined forces for a week of touring and recording. This double longplayer album captures the essence of their appraise live performances accumulating in a 2-day recording frenzy at the legendary Finnvox studios Helsinki. The album features a mix of new and original Aleksi Heinola compositions and works by jazz greats such as Wayne Shorter, Thelonious Monk, Joe Henderson, and Cedar Walton.
The recording session was intense, with the group experimenting and playing together nonstop for two days. Their pre-studio performances shaped the music and created a expressive atmosphere in the studio, capturing the tight interplay and energy of a group fresh off tour.
Aleksi's latest album represents a significant progression from his prior releases. However, he remains steadfast in his unwavering devotion to the jazz style that he holds most dear. The album serves as a tribute to the enduring legacy of hard-bop, characterized by its emphasis on captivating melodic phrasing, infectious swing rhythms, and a distinctive artistic flair that sets it apart from other modern works within the genre. The quartet is composed of an impressive array of talent, featuring Finnish drummer Aleksi Heinola, Hungarian tenor saxophonist Gábor Bolla, Finnish pianist Jukkis Uotila, and Swedish double bassist Daniel Franck. A must-listen for any jazz enthusiast looking for a fresh and captivating sound.
Out Now
Listen Now
Visit Artist's Website