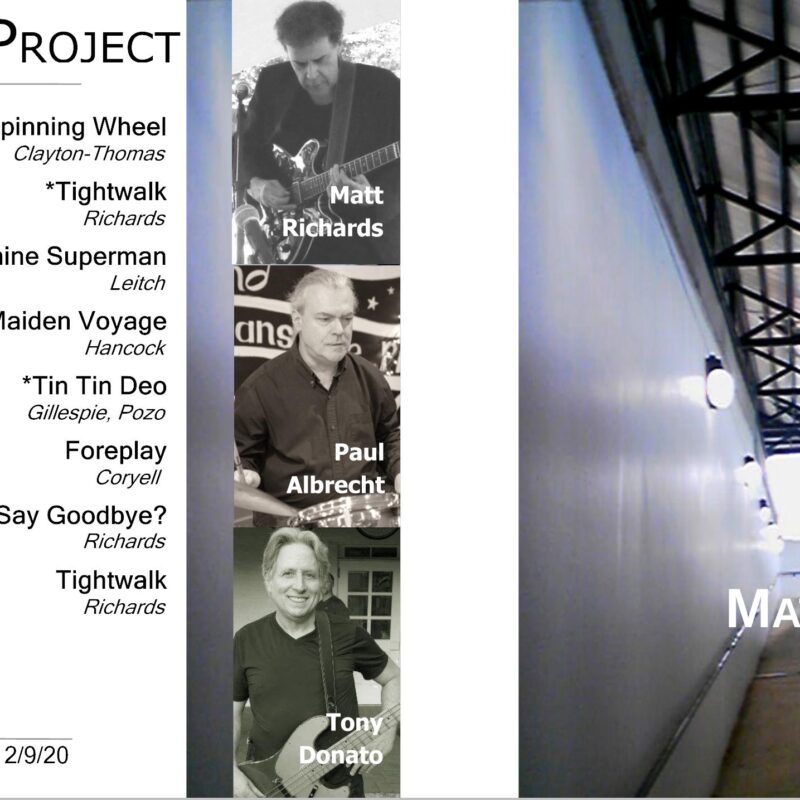 Guitarist Matt Richards often finds his music in categories other than jazz. On solo acoustic guitar he brings jazz, world and classical influences together to craft his own very unique musical identity. With his Power Trio Project he explores 'electric jazz'. He investigates a wealth of ideas beyond the guitar through his composing and musical production work. It may seem that Matt's elusive musical profile has distanced him from recognition — in fact, he has earned an international following as well as unsolicited recognition from acclaimed musical artists including Larry Coryell, Eric Johnson and Pierre Bensusan.
Out Now
Listen Now
Visit Artist's Website
Personnel
Matt Richards - guitars
Tony Donato - bass guitar
Paul Albrecht - drums
Track Listing
Spinning Wheel
Tightwalk (live)
Sunshine Superman
Maiden Voyage
Tin Tin Deo
Foreplay
Tightwalk (studio)
How Many Times Will We Say Goodbye?