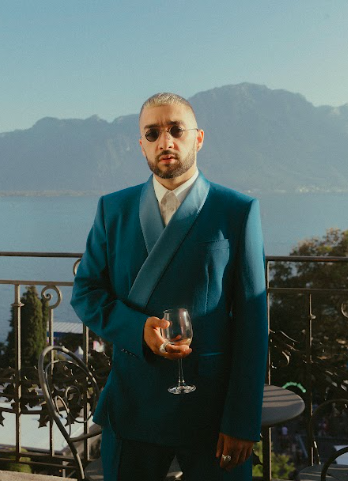 Sofiane Pamart's latest offering, "NOCHE," is a hauntingly beautiful exploration of the night's depths, following in the footsteps of his previous acclaimed albums "PLANET" and "LETTER." With each project, Pamart has demonstrated an uncanny ability to take his audience on diverse emotional journeys, and "NOCHE" is no exception.
Having spent several months in Latin America, Pamart brings a unique cultural influence to this album. The result is a collection of 15 compositions that encapsulate the essence of his universe: a blend of travel, poetry, melancholy, romance, anger, and mystery.
The eponymous single, "Noche," immediately captivates with its conquering style and emotional precision. Pamart's signature touch on the piano is unmistakable, drawing the listener in from the very first notes. It's a piece that resonates deeply, a testament to his artistry and ability to connect on a profound level.
The standout track, "Vera," serves as the sensitive and poetic climax of the album, delving into themes of mourning and the profound impact of loss within one's immediate circle. Through his music, Pamart tenderly navigates the complex emotions surrounding this universal experience. "Vera" is a delicate yet powerful tribute, carrying an undercurrent of hope and gentleness even amidst the tears of the night.
Pamart's ability to accompany his audience through the full spectrum of human emotion is truly commendable. Whether it's the joyous highs of travel or the depths of solitude, he weaves a tapestry of sound that resonates with the soul. "NOCHE" exemplifies his unwavering commitment to crafting music that speaks directly to the heart.
In "NOCHE," Sofiane Pamart delivers an album that transcends borders and languages, touching the very essence of what it means to be human. With its evocative melodies and poignant themes, this body of work stands as a testament to Pamart's position as a visionary in the world of contemporary piano music. "NOCHE" is not merely an album; it's an experience that lingers long after the final note fades away.
Experience Sofiane Pamart live in the UK: December 5th and 6th – London, Union Chapel: https://www.sofianepamart.com/pages/tour
Out Now
Watch Now