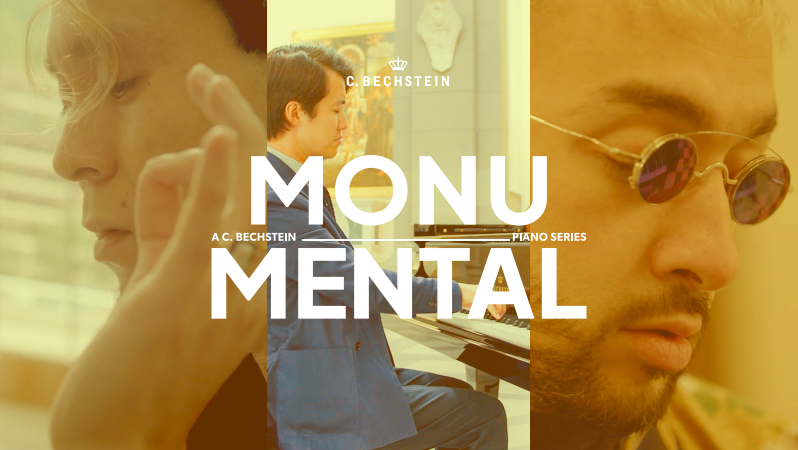 Introducing "Monumental," a captivating video series by C. Bechstein, where renowned contemporary composers join forces with the heritage piano maker to create music against the backdrop of the world's most iconic landmarks.
In the inaugural "Monumental" film premiering on October 12th, the bold modern-classical French composer, Sofiane Pamart, known as the "Piano King," takes center stage. Pamart's majestic personality and enthralling sound resonate through the grandiose Château de Chenonceau, a UNESCO World Heritage site nestled in France's picturesque Loire region. This historic castle witnessed Debussy's legendary proclamation that piano music should only be composed for the C. Bechstein. Pamart and Debussy, though separated by time, find a poignant connection through the opulence of Chenonceau and the Bechstein grand piano they both played, epitomizing the enduring allure of extravagance.
Sofiane Pamart's performance at Château de Chenonceau in "Monumental" showcases not only his remarkable talent but also the synergy between his music and this architectural masterpiece. The film captures a moment of artistic resonance, bringing to life the spirit and history of both the composer and the venue. It's a unique and mesmerizing fusion of music and heritage, showcasing the power of Sofiane Pamart's artistry and the timeless allure of C. Bechstein pianos.
Out Now
Watch Now