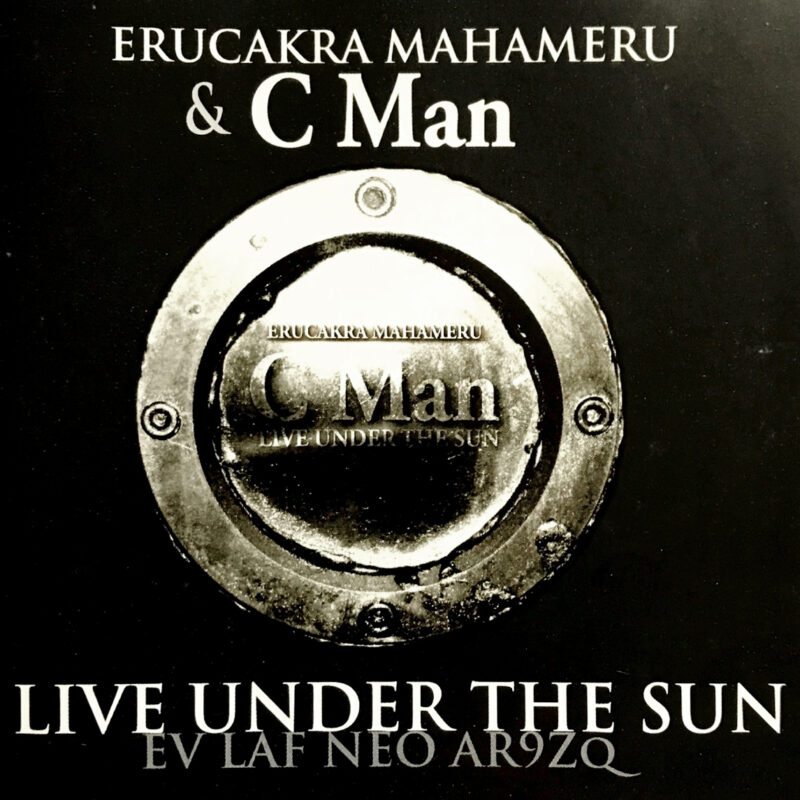 UNESCO WAN-IFRA World Award-Winning U-IMAGING NEV Sound Inventor Erucakra Mahameru (95 Berklee College of Music Boston USA Alumni) is the first Internationally acclaimed Neo Progressive Jazz artist, guitarist, producer, publisher and composer.
In November 2012, he released the first innovative NEV-CD album entitled Live Under The Sun (WEM USA) with his new Neo Progressive Jazz band called Erucakra Mahameru & C Man.
Erucakra has collaborated with Jazz legends such Jeff Lorber, Steve Thornton (Miles Davis), Billy Sheehan (Planet X, Niacin, and Mr Big), Jamal Mohammed (Sting and Stewart Copeland).
Out Now
Listen Now
Visit Artist's Website
Personnel
Erucakra Mahameru (Lead Guitar)
Radhian Syuhada (Bass)
Brian Harefa (Saxophone)
Heri Syahputra (Keyboard and Synthesizer)
Rusfian Karim (Drums)
Track Listing
Track 1. Balap Liar (The Wild Race)
Track 2. Mohax
Track 3. Quiet Rain
Track 4. Big Decision
Track 5. Aranti's Code
Track 6. Navrian (The Chapter)