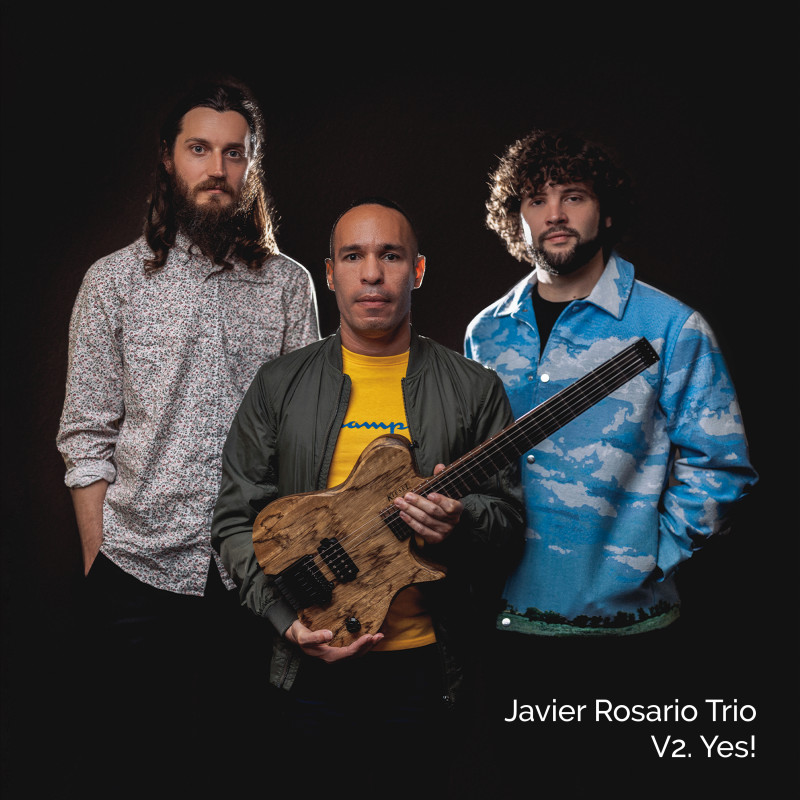 Guitar virtuoso, composer, bandleader, educator and recording artist, Javier Rosario is the first ever Michel Camilo Scholarship winner. The scholarship was an initiative of the Dominican born, Grammy, Latin Grammy and Emmy Award winning pianist. It has been the first scholarship of its kind in the history of the Dominican Republic, where Javier was born in Santo Domingo. In 2006, Javier attended Berklee College of Music with full scholarship, graduating with the highest ratings ever given to a guitarist. In 2009, he performed at the Berklee Jazz and Blues Guitar Night: a concert which only featured the very top players of the entire school. In 2010, Javier decided to further his studies at the Longy School of Music of Bard College with a master's degree. There he was awarded a Presidential Scholarship and was acknowledged by his guitar teachers as possibly the highest-level guitarist ever to enter the jazz program.
Among some of the musicians Javier has performed with are: Joe Lovano and his Berklee College of Music 21st Century Ensemble, John Lockwood, Matt Savage, Zachary King, Scott Kiefner, Aaron Holthus, Avery Logan, Bob Edinger, Vardan Ovsepian, Jeff Galindo, Phil Grenadier, Bret Willmott, Hoo Kim, James Heazlewood Dale, Evan Waaramaa, just to name a few. Javier has performed at Blue Note in New York City, Concerts in the Courtyard Series at Boston Public Library, 150th Anniversary of Boston Public Library South Boston Branch, Casa de Teatro Jazz Festival, Fiesta Sunset Jazz Club the #1 jazz club in the Dominican Republic and one of the top jazz clubs in the world according to All About Jazz, A-Town Jazz Festival, Strand Theater, Massachusetts' State House, Cornelia Street Cafe, St. Botolph Club, Berklee Performance Center, Pianos NYC, Shrine World Music Venue, Silvana, Port City Blue, Riverwalk Cafe & Music Bar, Radio Bean Jazz Fest, Thunder Road, Tonic, Community Music Center of Boston's Fête de la Musique and John Kleshinski Concert Series as well as David Lapin Arts on the Rise fundraiser, Altos de Chavon Amphitheater in the Dominican Republic, just to name a few. Javier is an active performer for Sofar Sounds with his trio as well as performing duo with drummer Zak King.
Javier is a guitar Adjunct Professor at Bunker Hill Community College where he has served as a music audition panel judge.
Out Now
Listen Now
Watch Now
Visit Artist's Website
Personnel
Javier Rosario: guitar/compositions/production
Zak King: drums/co-production
Scott Kiefner: bass/co-production
Track Listing
The Road Ahead
It Is
Carry On
In Between the Seas
Shades of Grey
It Changes
Rainbows