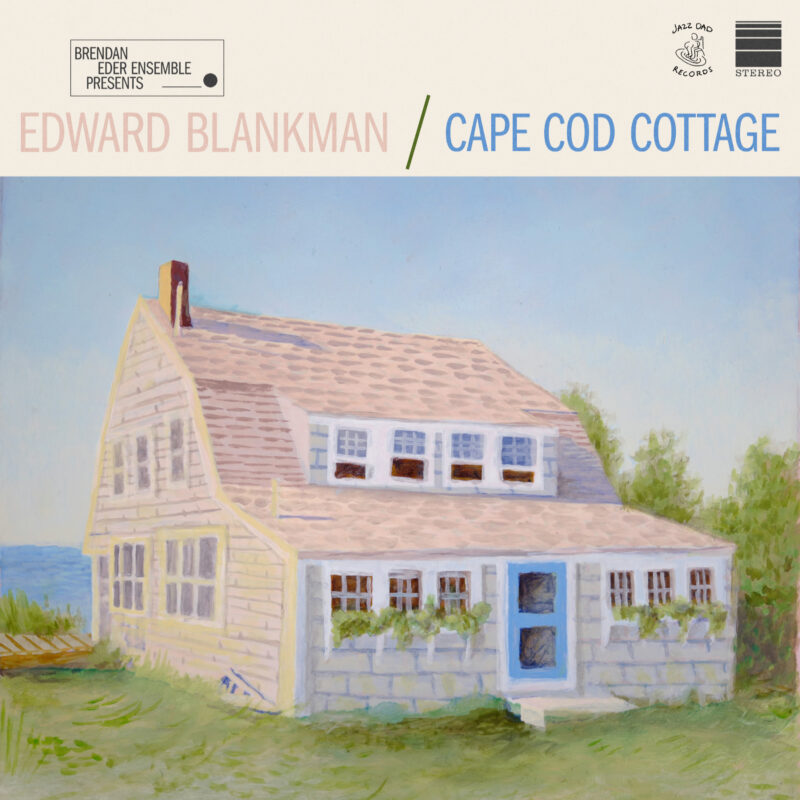 Welcome to the world of Edward Blankman, a retired dentist who wrote elegant, minimalist jazz in obscurity circa 1970.
At least that's the story. In truth, Edward Blankman's Cape Cod Cottage is the 2021 concept album from Echo Park composer Brendan Eder.
A tender, wistful follow up to 2020's To Mix with Time, the Cape Cod Cottage sound evokes the spirit of Erik Satie, Miles Davis with Gil Evans, and Stevie Wonder, balanced with the accessibility of 1960s lounge-exotica. Eder's characteristic arrangements are refined to resemble the past, without losing the innovative quality of his modern ear.
Out Now
Listen Now
Visit Artist's Website
Personnel
Edward Blankman - Wurlitzer, Percussion
Josh Johnson - Alto Sax
Sarah Robinson - Alto Flute
Alex Boneham - Upright Bass
Christian Euman - Drums

Written and Produced by Brendan Eder
Recorded at Electro-Vox Studios, Hollywood, CA
Engineered by Michael Harris
Mixed by Brendan Eder
Mastered by Mark Chalecki
Album Art by Cody Lee Berry

© 2021 Brendan Eder (BMI). All Right Reserved
Track Listing
VINYL SONG LENGTHS:
SIDE A
1. Tuesday at the Pond 2:16
2. Cape Cod Cottage 2:08
3. Sunlight Through the Leaves 3:09
4. Where Else 1:52
5. New Dreams 1:19
6. Up 1:45
7. Discovery at the Beach 2:29
8. Three 2:34
9. Theme 2:23
10. Snowing 0:46
SIDE B
1. Retirement 1:23
2. Your Bliss 1:42
3. Overgrown Garden 2:06
4. Four 2:34
5. Lullaby 0:36
6. West Coast 2:12
7. Memories 2:38
8. Waltz 1:07
9. Heat 1:23
10. Greeting Visual 2:13
11. Natalie 2:33