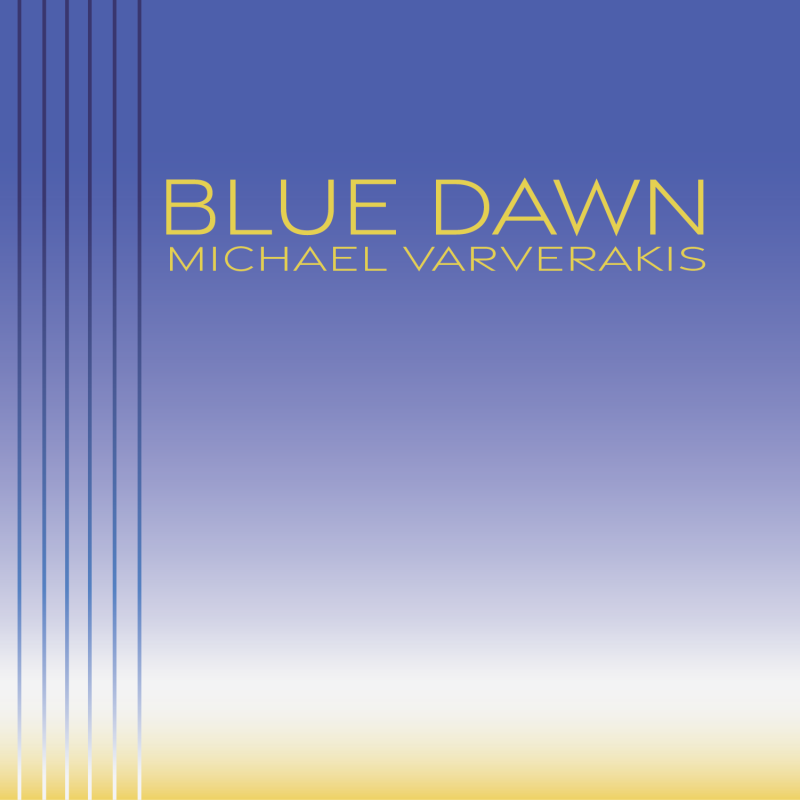 Blue Dawn is the third release from Detroit guitarist Michael Varverakis in the past three years and his third recording with producer Erik Maluchnik. It completes a musical trilogy and rings with the possibilities of what comes next. It's the sound of a master musician leaving all the rules and plans behind, playfully moving through notes and exploring ideas.
As in Wonderland (2022) and Songs from my Blue Guitar (2021), Varverakis let the music guide him through new and unexplored spaces. "Blue Dawn is all about embracing the unknown and taking notes as they come and moving from them in directions I couldn't even imagine. Even notes that feel like mistakes, lead to the most inspired and beautiful things" says Varverakis.
The songs on the album share a sense of freedom, of motifs, and exploration. Working as a true album, the short songs are unified by mood. Themes and variations wander and return throughout the entire album as they have in the last three recordings. Blue Dawn is the third and final piece of the musical puzzle.
Detroit music veteran Michael Varverakis has been active for many years. He has performed in and around Detroit for more than 30 years. His musical education began at the age of seven, studying piano until he heard Van Halen at the age of 14. He switched from piano to guitar two years later, and in 1992, while studying music theory and composition at Wayne State University, he began his professional musical career with his duo Four Hands. Four Hands were a critically acclaimed Detroit-based acoustic guitar duo, nominated for several Detroit Music Awards. The duo received strong airplay on college and public radio stations in Detroit and the surrounding areas. The Detroit Metro Times dubbed Four Hands the "hardest working duo in Detroit" after they performed nearly 1200 shows. Over the years, Michael recorded 12 albums with his duo and 5 solo guitar albums. Currently, he performs as a solo guitarist playing original tunes and jazz/pop standards.
Out Now
Listen Now