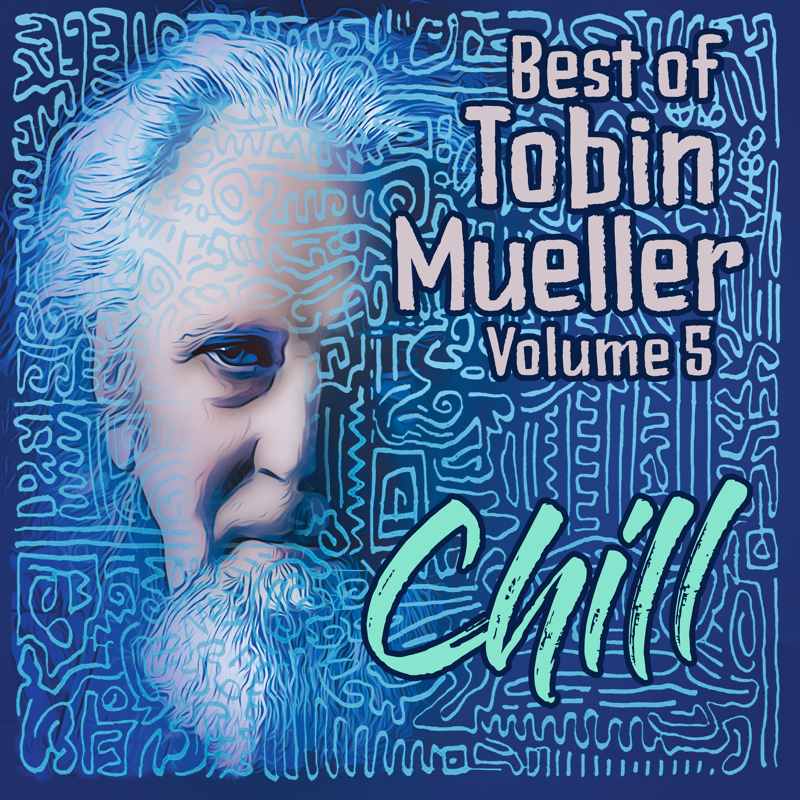 BIO:
"Best of Tobin Mueller, Vol. 5: Chill" is the final volume of Mueller's 5-volume Best OF series. As the name implies, it is a compilation of relaxed, late night jazz, hip yet chill recordings. Mainly original tunes with some pleasingly inventive covers of classic standards. Most recordings are remastered, some newly edited, and a few new recordings not available elsewhere. An excellent final volume displaying Mueller's more romantic, calmer side. (Volume 1-3 are all high energy.) Mueller's long-time collaborator, Woody Mankowski, is featured on several tracks, playing both tenor and soprano sax, and lending his R&B style vocals on a 3 tracks, as well. Their ability to communicate musically is worth multiple plays. Legendary Ron Carter makes several cameo appearances, adding his swagger and unique personality. Of special note is hand percussionist Ruben de Ruiter, whose contributions are distinctive.
Throughout his long career, spanning 35 albums, Mueller has worked with an all-star cast of musicians. Tobin has recorded with pianist Dave Brubeck, saxophonist Donny McCaslin, Blues Hall of Fame guitarist Paul Nelson, acoustic guitarist Michael Hedges, singer Jon Anderson (from Yes), Brian Welch ("Head" from Korn), Carl Fischer, Sal Giorgianni, as well as Grammy nominees Dane Richeson (Blue Note Records), Ken Schaphorst, Janet Planet and more. His albums have included contributions from drummers Scott Rockenfield (Queensrÿche), Lamar Moore (Lettuce), Mike Nappi (J Geils Band) and countless other musicians from around the globe. Early in his career, he had the honor of playing with Maynard Ferguson.
Mueller is also known as a prolific solo pianist, a composer of sophisticated post-bop as well as musical theatre, progressive rock and funk. "Chill" highlights his small combo dexterity. Some tracks are highly emotional yet serene. Some are stunningly beautiful. Some are playfully clever and buoyant. Music for the thinking listener.
MUSICIANS:
Tobin Mueller – piano, organ, synths, harp, nylon string guitar, vocals
Woody Mankowski – soprano/tenor saxophone, vocals
Mikie Martel – flugelhorn, trumpet
Ron Carter – acoustic bass
Ruben de Ruiter – hand percussion
Ugo Rossi – drums
Mike Nappi – drums, orchestral percussion
Out Now
Listen Now
Visit Artist's Website