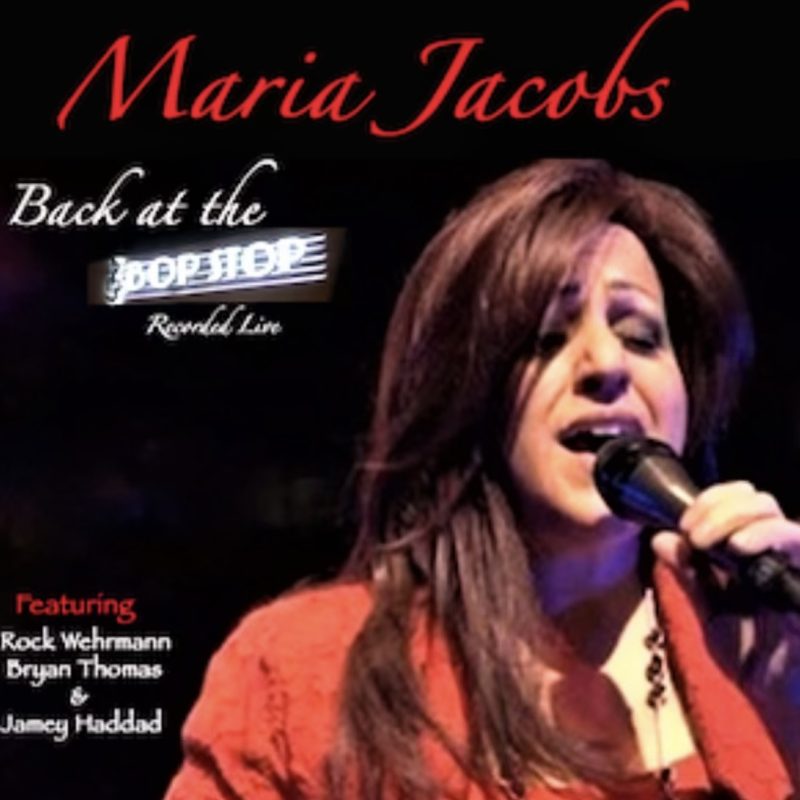 Maria Jacobs is an American jazz vocalist born of Syrian Lebanese and Armenian descent. She is a national recording artist, licensed music educator and the vocal Jazz professor at Kent State University.
Back at the Bop Stop is her ninth album, recorded live at the world renowned venue and released in January, 2023. It is the follow up album of Bootleggin' At The Bop Stop, recorded live there and released in 2020.
Back at the Bop Stop features Rock Wehrmann on piano, Bryan Thomas on bass and Jamey Haddad on drums.
Maria lived and performed in Los Angeles for 12 years. She has written more than 100 songs, and has credits on IMDb as the theme song, composer to an award, winning film and television show. She is a Royalty
earning member of Ascap and she has charted for several years on the Groove Jazz and Smooth Jazz Holiday Charts.
Out Now
Visit Artist's Website
Track Listing
Up Jumped Spring - Freddie Hubbard, Abbey Lincoln
You'd Be So Nice To Come Home To - Cole Porter
Deed I Do - Walter Hirsch, Fred Rose
Stand By Me - Ben E.King
Infatuation - Maria Jacobs
If You Could See Me Now - Tad Dameron, Carl Sigman
Pour Me A Cup Of Yesterday - Maria Jacobs
Easy To Love - Cole Porter
Moody's Mood For Love - James Moody, Eddie Jefferson
Never Will I Marry - Frank Loesser
Studio bonus tracks
Blue Moon - Richard Rodgers, Lorenz Hart
Pale Moon, Blue Sky - Maria Jacobs