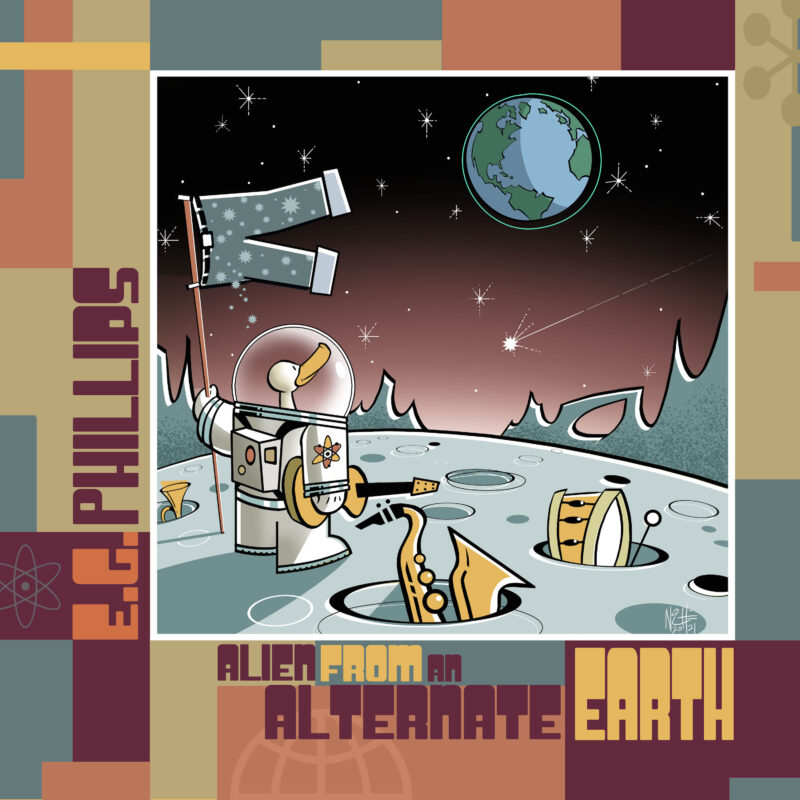 E.G. Phillips is a San Francisco based songwriter who creates lyric driven songs with his own special blend of whimsy and cinematic imagery which he uses to give his wry take on dealing with the longings of the heart and the madness of existence.
In possession of a degree in Geography, he comes from a country called the Midwest and his influences include Bob Dylan and The Kinks as well as Duke Ellington.
E.G. is also the composer of the theme song for the webcast "In Lieu of Fun."
"Ducks With Pants" is the name of his fake band.
Out Now
Listen Now
Watch Now
Visit Artist's Website
Personnel
Renee Padgett: backing vocals (#2)
Rich Armstrong: flugelhorn (#1), trumpet (#3, 4, 8), trombone (#8)
Daniel Casares: flute (#1, 6), tenor sax (#3, 4, 8), baritone sax (#4, 8)
Kevin Seal - keys
Jeffrey Burr: guitar (#1-4, 8)
Paul Eastburn - upright bass
Chris McGrew - percussion

horn arrangement on "Brave Heart, Luna!" by Rich Armstrong
vocal arrangement on "This Infertile Valley" by Kevin Seal

recorded at Wally's Hydeout (Hyde Street Studio C in San Francisco)
produced by Chris McGrew
mastered by Gary Hobish, A. Hammer Mastering

artwork by Mario M. Noche
Track Listing
Till We Have Faces Again
This Infertile Valley
The Octopus Song
That May Not Be Good Enough
Fallen Out of Love
The Mockingbird's Repertoire
Ode to the Wildhorse Cafe
Brave Heart, Luna!