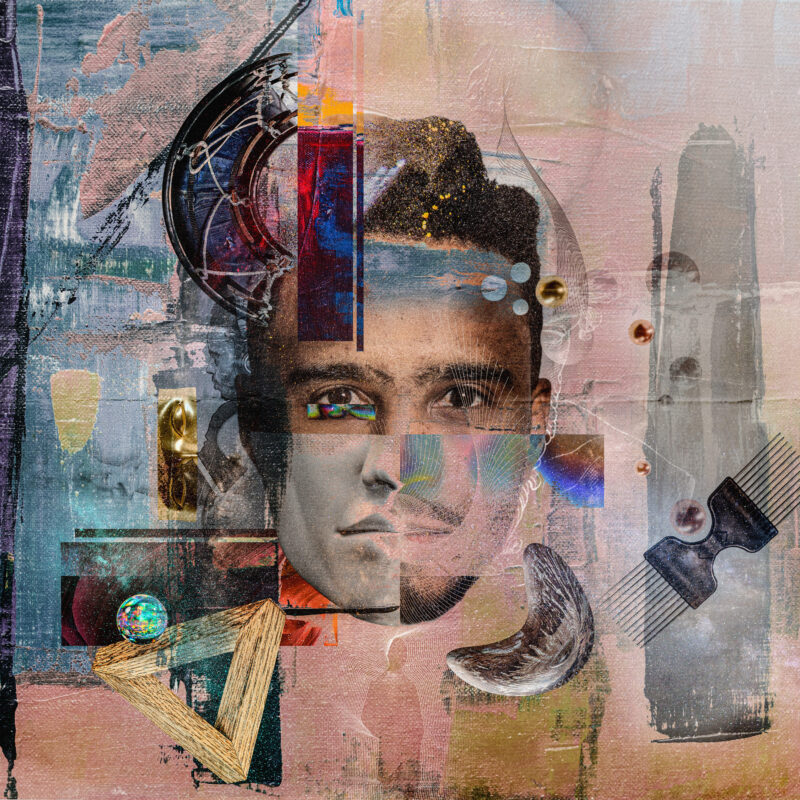 Arnaud Dolmen is one of the most acclaimed jazz artist, drummer and composer of his generation. Jazzwise magazine describes him as "a masterstroke". In France, Jazz Magazine crowned him as "the Best New Jazz Artist", "One of the 5 best drummers of 2021" (with Jazz News).
Native of Guadeloupe, he released his successful debut album Tonbé Lévé in 2017. As young musician, he collaborates with different artists, in various musical style.
Based in Paris, he brings his gwoka and jazz background in his unique play.
In his second album, Adjusting, he questions our interconnection, our human experience.
Out Now
Listen Now
Watch Now
Visit Artist's Website
Personnel
Line up
Arnaud Dolmen : composition, drums, bouladjèl
Leonardo Montana : piano (track 2, 4, 6, 7, 8, 9 & 10)
Samuel F'hima : double bass
Francesco Geminiani : saxophone (track except 7 & 12)
Ricardo Izquierdo : saxophone (track 1,3, 4 5 &11)
Adrien Sanchèz : saxophone (track 12)

Guests
Naïssam Jalal : flute (track 7)
Vincent Peirani : accordion (track 2)
Moonlight Benjamin : vocal (track 4)
Track Listing
1. The Gap
2. SQN feat Vincent Peirani
3. Cavernet
4. Ajistèman feat. Moonlight Benjamin
5. Ti Moun Gaya
6. For Real
7. Résonance feat. Naïssam Jalal
8. Hey Cousin
9. Ka Sa Té Ké Bay
10. Graj ou Toumblak
11. Drôle de moment
12. Les oublié.e.s