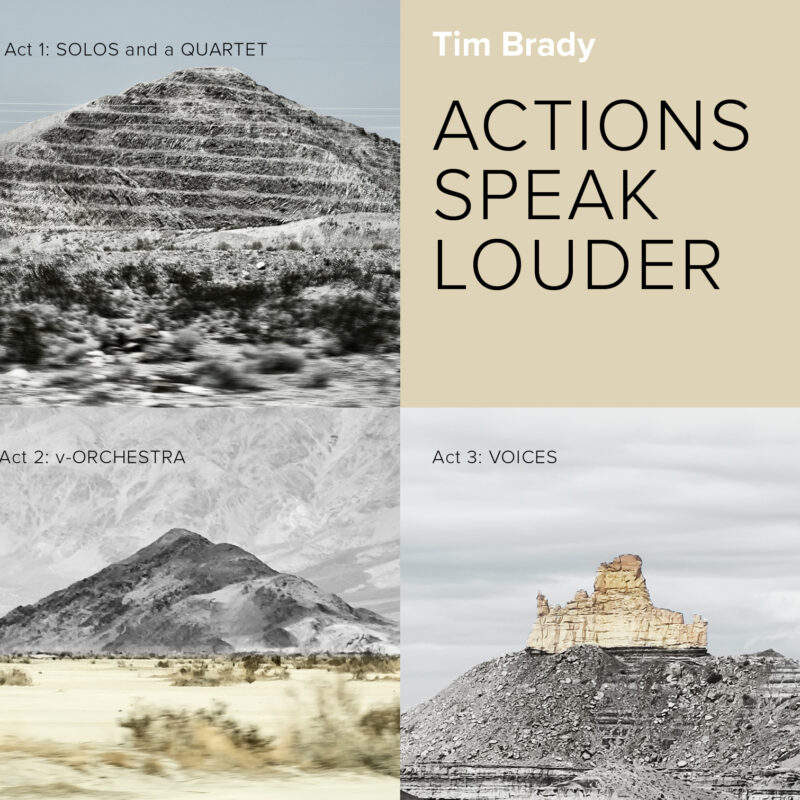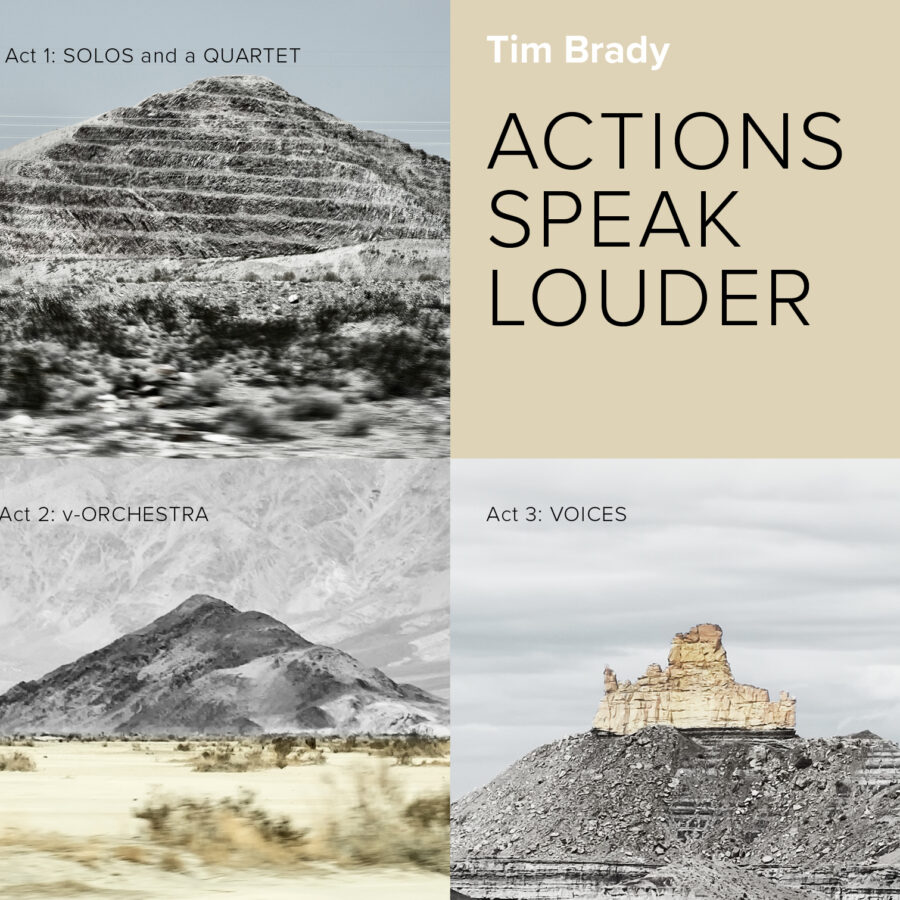 Celebrated Montréal composer and guitarist Tim Brady unveils a three-disc set that offers a full picture of his vital musical imagination. Beginning with a series of atmospheric treated guitar solos, the set features a guitar quartet for his group Instruments of Happiness, a virtual concerto for improvisers (featuring himself, violinist Helmut Lipsky and tabla player Shawn Maitevesky) as well as two newly-remastered song cycles. Once praised by Guitar Player Magazine as "One of the 30 Most Important Guitarists for the Future of the Instrument" his imaginative and unclassifiable work—blending experimental rock, out-jazz, and contemporary composition—has garnered considerable international acclaim.
Out Now
Listen Now
Visit Artist's Website
Personnel
Performers:
Tim Brady (1-9) - solo electric guitar, electronics.

Instruments of Happiness (10)
Tim Brady, Jonathan Barriault, Simon Duchesne, Françis Brunet-Turcotte - guitars

Of Sound Mind and Body (11)
Tim Brady - electric guitar, NotePerformer 3 programming
Helmut Lipsky- violin
Shawn Mativetsky - tabla, percussion

Bradyworks (12-17)
Tim Brady - electric guitar/ conductor
Nathalie Poulin - soprano
André Leroux - saxophones
Gordon Cleland - cello
Louise-Andrée Baril - piano
Marie-José Simard - percussion.

Mirror Image (18)
Tim Brady - conductor, studio guitars, production
Carol Bauman & Richard Moore - percussion
Kim Enns-Hildebrand & Daria Salemka - sopranos
Anne-Marie Donovan - mezzo soprano, spoken voice
John Tute - tenor
Michael Donovan - baritone

Mixing, editing, and production: Tim Brady
Mastered by: Tim Brady and Morris Apelbaum
Cover photos by: Catherine Marcogliese
Liner notes by: Brian Morton
Tim Brady plays Godin Guitars.
Track Listing
CD 1
1. Simple Loops in Complex Times – movement 1
2. Simple Loops in Complex Times – movement 2
3. Simple Loops in Complex Times – movement 3
4. At Sergio's Request
5. 60% (just water)
6. The Virtuosity of Time – movement 1
7. The Virtuosity of Time – movement 2
8. The Virtuosity of Time – movement 3
9. The Virtuosity of Time – movement 4
10. Uncertain Impact 07:18
CD 2
11. Triple Concerto: Because Everything Has Changed
CD3
12. Revolutionary Songs - 1. The Twelve
13. Revolutionary Songs - 2. When I Return
14. Revolutionary Songs - 3. Chuchotements
15. Revolutionary Songs - 4. Le Nom de Frère
16. Revolutionary Songs - 5. Mañana
17. Revolutionary Songs - 6. Luces
18. As It Happened 1. Action; 2. Reaction; 3. Radio Landscape