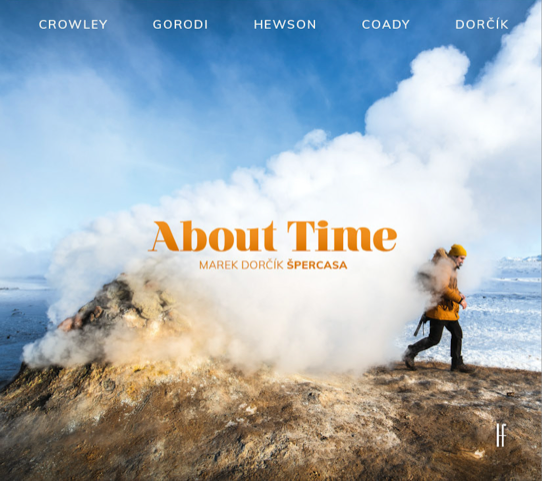 Slovakian born drummer Marek Dorcik is swiftly gaining a reputation as a sought after professional drummer on the international jazz scene, working with some of the UK's leading jazz artists including Mike Walker, Alan Barnes, Stuart McCallum, Alice Zawadzki (as part of the Moss Project) and Matthew Halsall of Gondwana Records. His tenure in bands such as the European Union Quartet and the Lukas Oravec Quartet, as well as performances at leading jazz festivals and renowned venues such as The Vortex and Ronnie Scott's jazz clubs, have helped to fuel a growing rise to prominence, now culminating in 'About Time'.
Out Now
Listen Now
Visit Artist's Website
Personnel
Marek Dorcik - drums,
George Crowley - sax,
Miguel Gorodi - trumpet and flugelhorn,
Tom Hewson - piano
Mick Coady - double bass.
Track Listing
Spercasa Intro
Initial Suspension
Blue Hour
Golden Hour
About Time
Silent Gratitude
Yes And No
Yes And No (Alt Take)
Spercasa Outro